Iconic British retailer Marks & Spencer (M&S), operated by the Al-Futtaim Group, is thrilled to announce the grand opening of its latest store in AEON Mall Tebrau City, marking a new milestone for the beloved brand in this region.
Covering over 7,000 square feet, the store features contemporary interior designs that exude a modern atmosphere, enhancing the overall shopping experience. With distinct sections dedicated to womenswear, menswear, lingerie, kidswear, beauty and a food hall, Marks & Spencer is positioned to become the preferred destination for individuals in the area seeking diverse fashion and lifestyle selections.
Ryan Dsouza, General Manager of Marks & Spencer Singapore & Malaysia, Al-Futtaim Retail and Puan Munirah Binti Azmi, General Manager and Head of Mall Operations, Leasing & Marketing of AEON Mall Tebrau City, officiated the launch of the new store with a ribbon-cutting ceremony. "We're excited to continue our expansion journey into Johor," said Dsouza. "As the ultimate destination for quality lifestyle offerings, we extend a warm invitation to the Tebrau community to explore our latest collection of modern styles and timeless classics. Come join us for a weekend filled with lively festivities."
A Weekend of Celebrations
Marks & Spencer invites the local community to join in the celebration and experience the essence of the brand firsthand. From the 15th to 17th September, M&S will be hosting a series of exciting in-store events to commemorate this milestone with valued customers starting with a balloon giveaway all weekend long.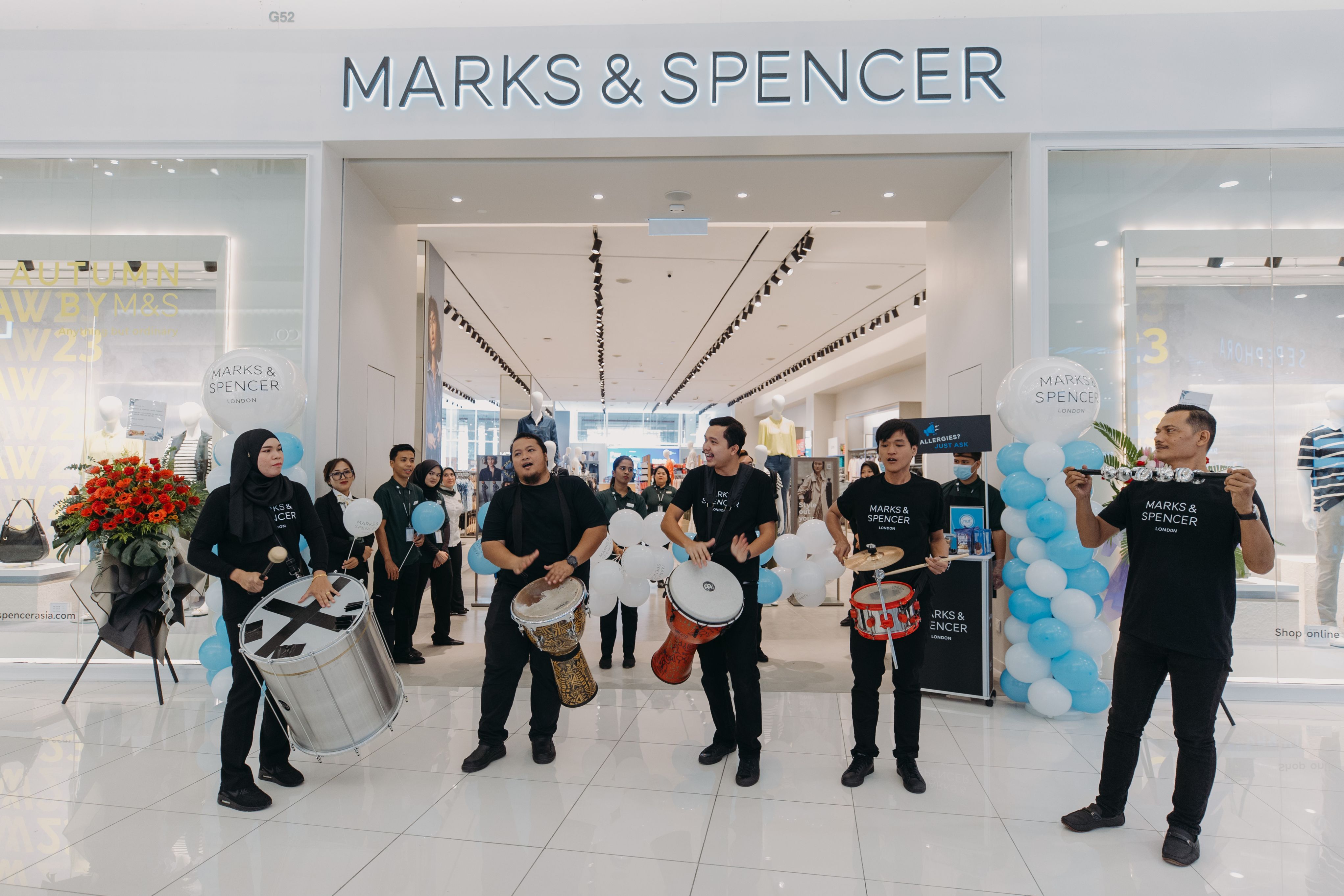 Additionally, M&S shoppers will have the opportunity to savour sweet delights that carry a British flair. Throughout the weekend, at 2:30 pm and 4:00 pm, Malaysian foodies will get a chance to enjoy an array of signature British treats during food sampling sessions.
The new store will also come alive with rhythmic beats as surprise live performances take the stage at 12:30pm and 3:00pm. Visitors who catch these performances will have an unforgettable experience, so be sure to stop by and enjoy the show.

Exclusive Marks & Spencer Opening Special
One of the many perks existing and new BLUE Rewards members get to enjoy this weekend includes a free water tumbler for first 200 redemptions and a RM10 discount when they spend a minimum of RM200 in store. The RM10 discount is only applicable to AEON Mall Tebrau City, so be sure to seize this opportunity early and make the most of your shopping experience with Marks & Spencer!
Trusted Quality Meets Elevated Style
Discover a wide range of stylish picks for the whole family in womenswear, menswear and kidswear.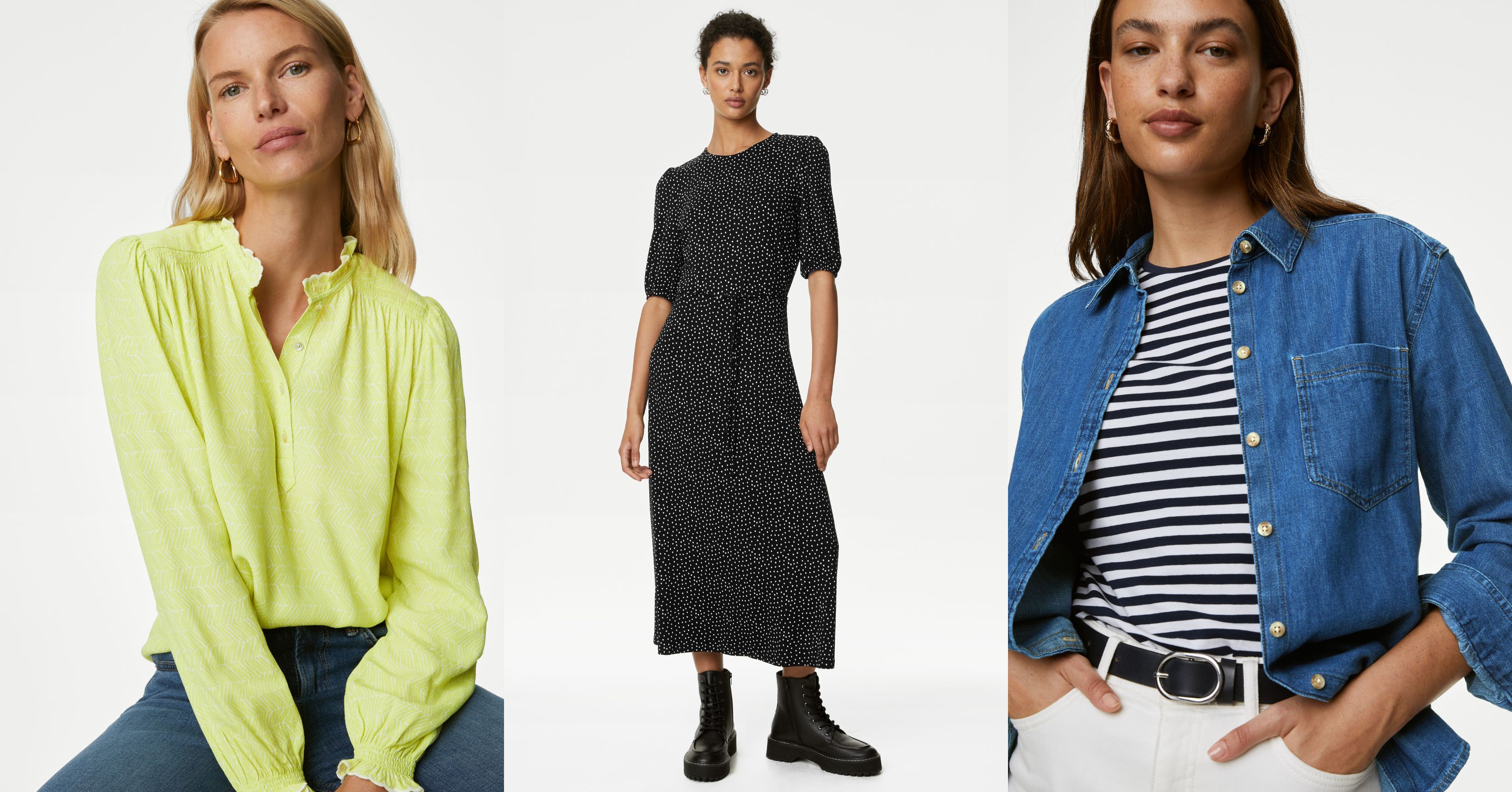 The M&S womenswear collection offers a wide spectrum of styles and colour palettes, empowering women to effortlessly express their individuality and grace for any occasion. Discover a harmony of vibrant hues, intricate designs, and luxurious textures that embody timeless elegance, ranging from sophisticated office attire to relaxed casual wear. Choose from wardrobe staples like the Denim Shirt, RM229.90, to trendy pieces such as the Jersey Printed Belted Midi Tea Dress, RM189.90, and Jacquard Tie Neck Ruffle Popover Blouse, RM249.90 which combine contemporary styles for a classic look.
Under the lingerie section, must-have pieces include the Body Soft™ Non Wired Plunge Bra, RM159.90 which features supersoft cups and an invisible edge, ensuring a seamless and natural silhouette under any outfit. For those seeking everyday comfort, the versatile Flexifit™ Non-Wired Crop Top, RM129.90-RM159.90 is an excellent choice. Available in an array of neutral colours, its non-wired design provides a discreet and smooth look making it perfect for long days. Furthermore, with the M&S BraFit Service readily available in-store, shoppers will be able to find their perfect fit in no time.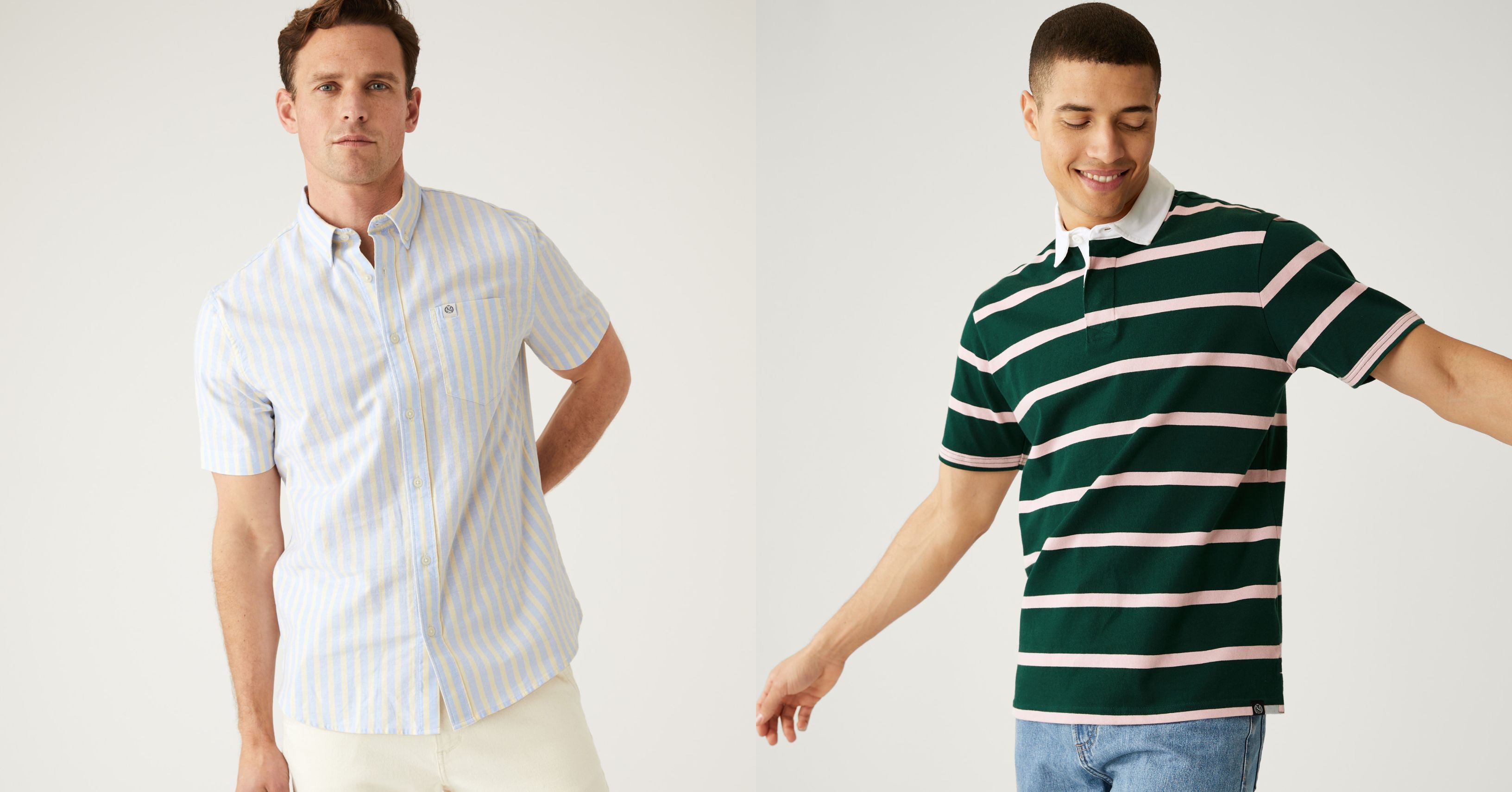 Whether you're dressing for the boardroom or planning a relaxed weekend getaway, the M&S's men's fashion collection ensures that every man can effortlessly showcase his unique fashion sense. Crafted with a keen attention to detail, the pieces seamlessly blend timeless elements with current fashion trends, catering to a wide array of styles. The Pure Cotton Striped Oxford Shirt, RM189.90 is made from pure, breathable cotton with an easy-to-iron finish, making it a versatile option for transitioning from business to leisure. Additionally, the Pure Cotton Striped Rugby Shirt, RM189.90 is a timeless addition to your casual wardrobe, featuring a bold striped design for an effortlessly cool look.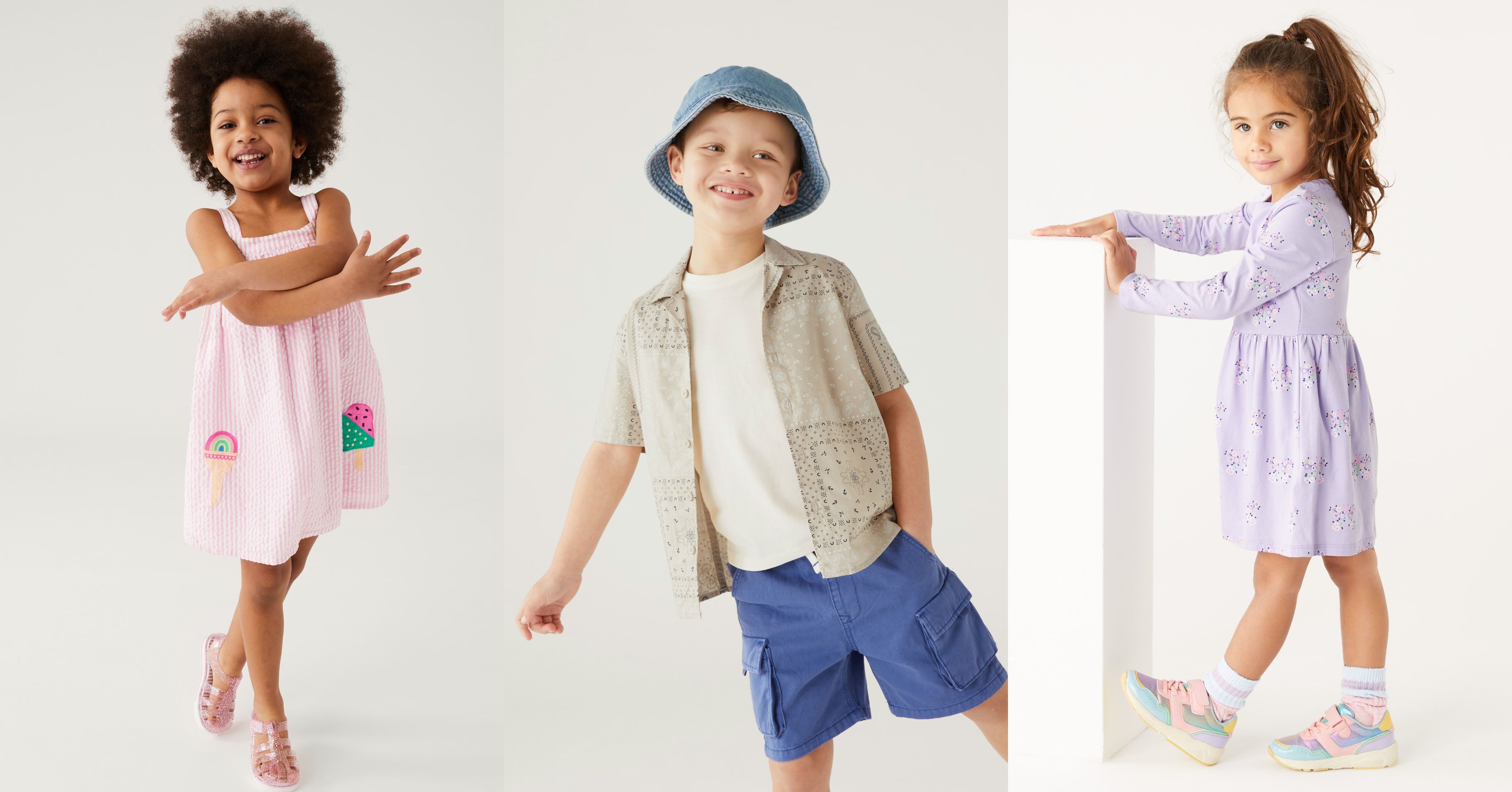 Explore the enchanting world of M&S kidswear, where style meets comfort. The Pure Cotton Ice Cream Dress, RM129.90 made from pure cotton seersucker fabric is a delightful addition designed to keep your little ones cool and stylish on sunny days. Additionally, the Lilac Butterfly Print Dress, RM65.90 is a comfortable choice for active young ones to run around and offers a touch of whimsy with its graceful butterfly prints and a dash of elegance with its soft lilac hue. Boys are sure to love the trendy Bandana Shirt, RM89.90 which adds stylish flair to any outfit. With its vibrant patterns and captivating design, this shirt is a versatile choice for your child's wardrobe, suitable for both casual playdates and fashionable outings.
Flavourful Indulgence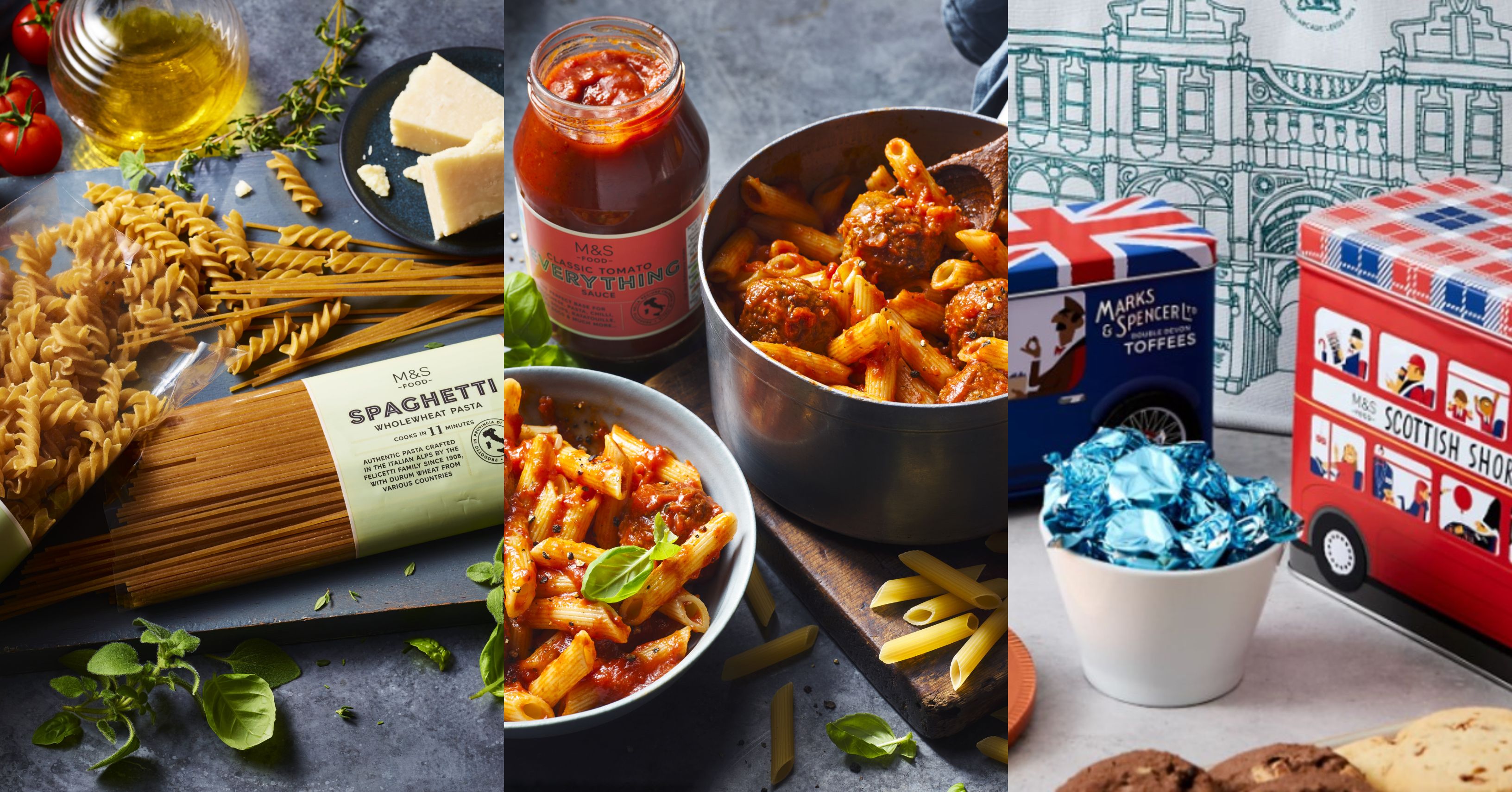 Within the newly launched M&S food hall, shoppers will discover a treasure trove of sweet and savoury delights. For a quick bite, get your hands on the comforting selection of Italian pasta and pasta sauces, from RM9.90, made with the finest ingredients harmoniously combined to create an unforgettable dining experience.
Additionally, indulge in a wide selection of mouth-watering tidbits, perfect for special occasions and gatherings. Shoppers are able to choose between yummy treats such as the beloved Biscuit Tin, from RM89.90, to delectable snacks including the flaky Cheese Twists (twin pack), RM26.90, buttery Shortbread collection, from RM12.90, and the sweet and tangy Redcurrant Puffs (twin pack), RM16.90.
Beauty of Nature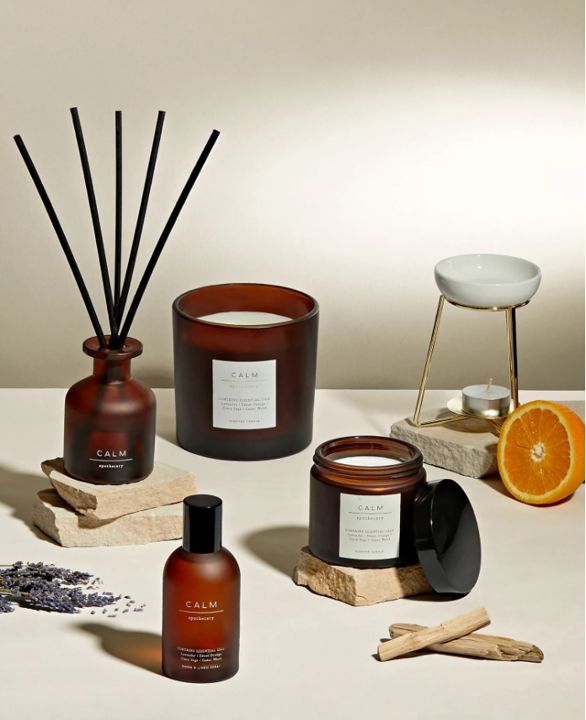 Immerse in the captivating Apothecary range from M&S. This collection is inspired to promote positive well-being through its unique blend of botanical extracts and premium ingredients. Each product in the Apothecary range offers a harmonious blend of relaxation. The Calm candle, Calm diffuser and Calm Room Spray made with essential oils of delicate lavender, citrus cedarwood and sweet orange will bring a soothing scent to your home creating a serene effect.
BLUE Rewards Programme
Unlock rewards and enjoy exclusive benefits with BLUE, the loyalty programme designed to reward shoppers as they shop. To get started, download the BLUE app from Google Play or the App Store and register with your mobile number to gain access to a multitude of exciting perks. Visit My BLUE Rewards to find out more.
The new Marks & Spencer store is located at LOT G51-52, AEON Mall Tebrau City, Johor Bahru and is open daily from 10.00 am to 10.00 pm. For more information, please visit the official website at https://www.marksandspencer.com/my/ and follow M&S on Instagram, Facebook and TikTok.