Don't judge the shoes by it's box. That's what we can say about New Balance's newest shoes and many fans' favorites, the New Balance Fresh Foam X 1080v13.
Although the box looks quite simple, Fresh Foam X 1080v13 can be called one of the top running shoes for 2023. But before we go further, what is 'Fresh Foam'? New Balance explains it as a groundbreaking material designed to provide cushioning for the high-impact foot strikes that happen during various activities on different surfaces. It's the result of research that involves 3D motion-captured pressure mapping and data from real athletes, essentially quantifying softness.
Enough talk, without further ado, let's dive into the review of this latest addition to the New Balance shoe family. First, let's talk about its features. The 1080v13 boasts a Fresh Foam X midsole foam with around 3% bio-based content, offering an exceptionally cushioned and comfortable experience. This bio-based material is derived from renewable sources, contributing to a reduction in our carbon footprint. Additionally, it has New Balance's 'Ndurance' rubber outsole that is designed for enhanced durability in high-wear regions, ensuring a longer lifespan. Furthermore, the shoe incorporates reflective accents for added visibility.
Designs & Materials
1. Upper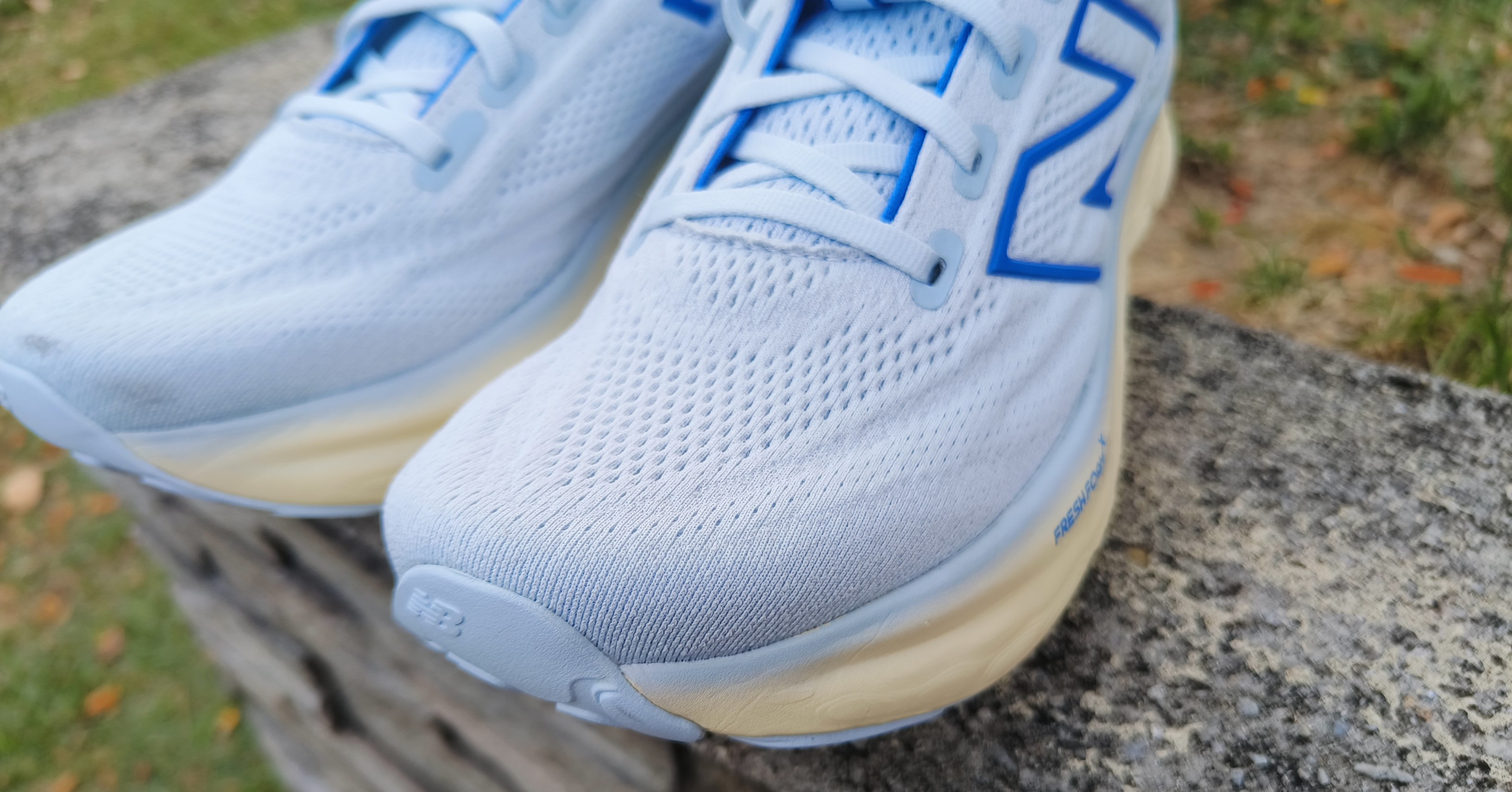 The New Balance 1080v13 features a breathable engineered mesh upper that offers a secure, snug fit, enhancing the shoe's overall support. Updates to the tongue, collar, and heel, including added padding, ensure a remarkably comfortable feel when you step into these shoes, making them a pleasure to wear.
2. Midsoles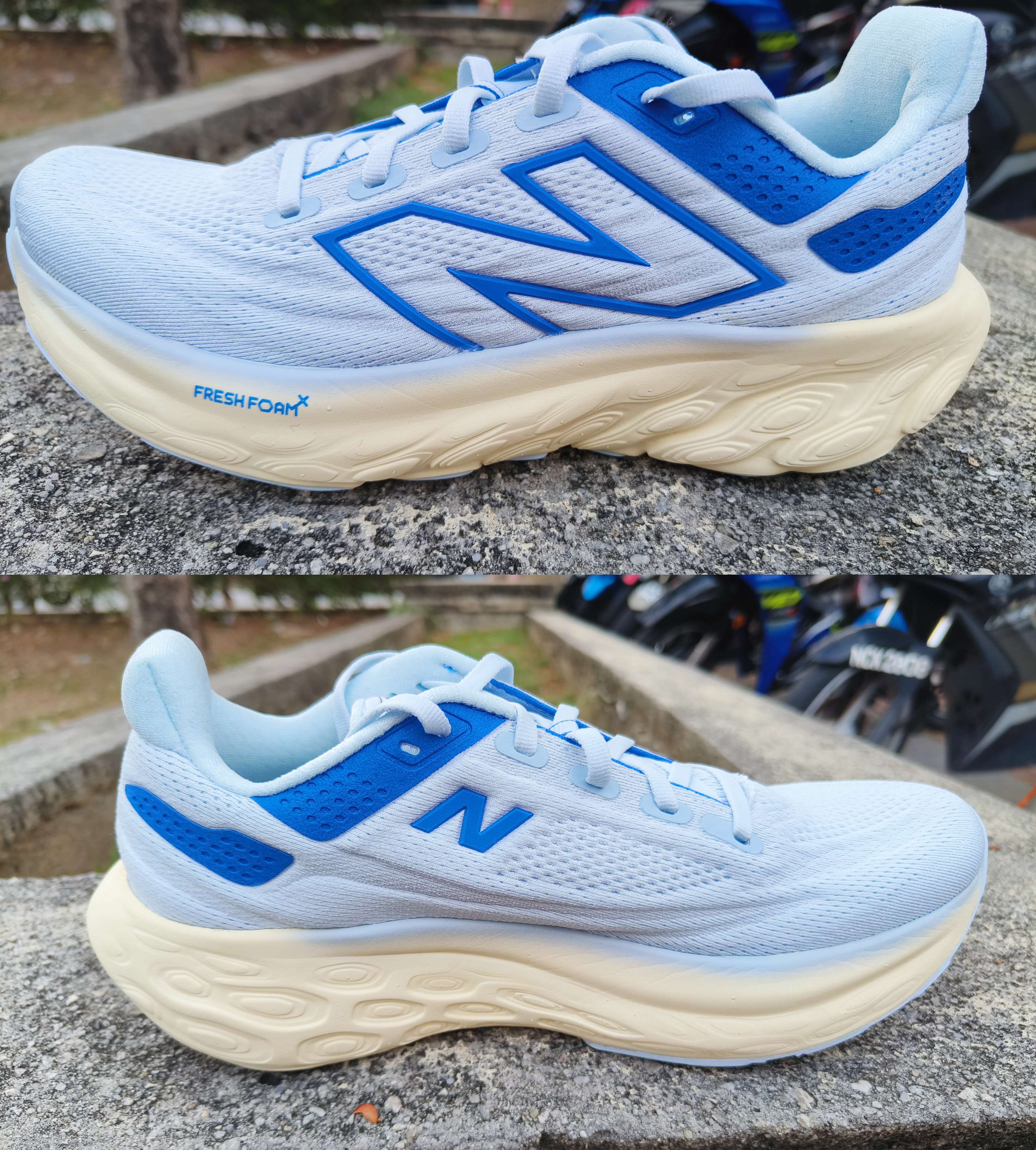 It has a soft Fresh Foam X midsole that provides improved cushioning without making the shoe heavier, resulting in a comfortable and responsive run. The shoes create a smoother and more natural transition from the heel to the toe, making your run more efficient and enjoyable.
3. Outsoles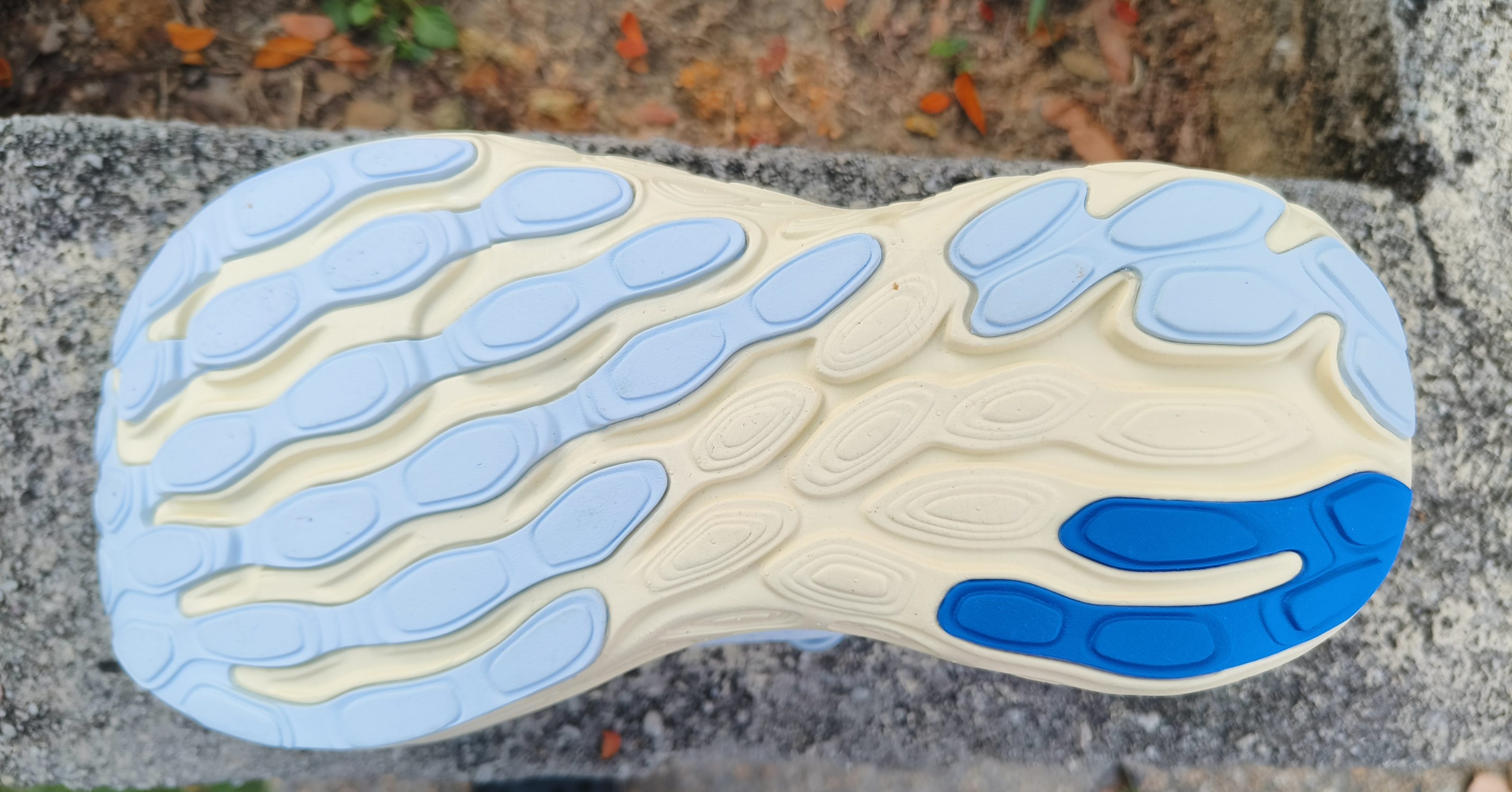 The shoes use a sturdy rubber outsole that boosts the front part's firmness when pushing off with your toes. This results in a more powerful and efficient running stride. The increased firmness in the front part of the shoe leads to better propulsion and responsiveness, making it an excellent option for those looking for enhanced performance in their runs.
Quick Details
Weight (according to New Balance) – 9.2oz or 262g for a US Men's 9, 7.3oz or 206g for a US Women's 7
Cushion – 38mm of cushion and a 6mm heel/toe drop
Pricing – RM799
Colors

4 colors for men

Starlight with marine blue
Grey matter with shadow grey
Black with blacktop
Black with white

3 colors for women

Starlight with marine blue
White with silver metallic
Black with white
Pros:
Soft and incredibly comfortable from top to sole, the New Balance Fresh Foam X 1080 is perfect for recovery or easy-paced days, thanks to its soft foam, flexibility, and rocker design, delivering a fantastic fit. Despite its substantial stack height, this shoe impressively offers wonderfully smooth transitions, maintaining a strong cushion-to-weight ratio. For a man's size 7, it's even lighter. Plus, we believe that it's even lighter compared to its predecessor, with a 1 oz (28g) weight reduction while gaining 4mm more heel height and 6mm more forefoot cushioning.
Cons:
The combination of soft foam and a stretch knit upper, while incredibly comfortable, may not be the best for high-performance purposes. The 1080v13 leans more toward being a plush, cushioned daily trainer rather than an all-around performance shoe. Some users might desire more energy return and responsiveness, perhaps achieved with a firmer front rubber. Additionally, due to the stretch knit upper, it may be advisable to choose a narrower fit size than usual to ensure the best fit.
Overall Performance Preview:
Honestly, we think that the New Balance Fresh Foam X 1080v13 would be a hit as soon as we unboxed them. The box design is simple but the shoes had a completely different look and that was a success in itself. It offers more cushioning, showcasing the Fresh Foam X experience and a better fit for versatile use. While there are some similarities in the midsole with their predecessors, the new version appears like a brand new model, especially with the added padding on top, giving it a more inviting, cushioned appearance that made us want to jump in and start wearing them right away.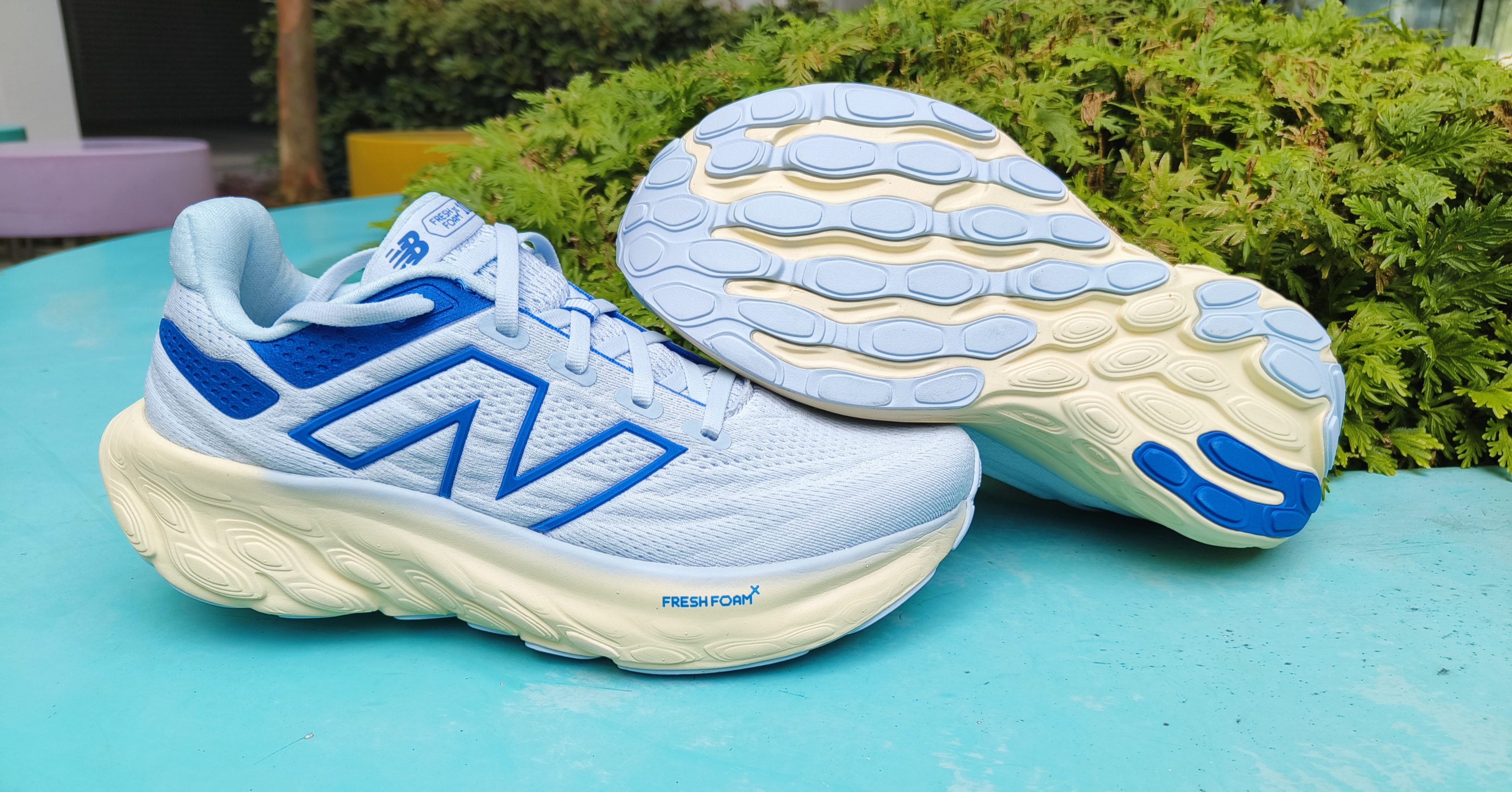 Although the 1080s are known for being highly cushioned, the v13 is notably softer and more cushioned due to its complete redesign. The fit is secure and structured, which we appreciate. However, the midsole cushioning is focused on comfort and we felt that the overall performance was somewhat subdued, lacking in responsiveness.
For those who are interested and want to know more information about the New Balance Fresh Foam X 1080v13, you can click on the New Balance website here.