In the heart of Kuala Lumpur's Chinatown, PETRONAS Lubricants International (PLI) hosted its Asia Trade Dinner in conjunction with the PETRONAS Grand Prix of Malaysia 2023 taking place from 10-12 November 2023. The event also introduced a new addition to the company's line-up of motorcycle lubricants, PETRONAS Sprinta Racing, designed for motorcycles and motorcycle racing, featuring the refreshed tagline "Your Way" as well as its revamped look and feel.
PETRONAS Sprinta with UltraFlex™ technology, developed at PLI's Global Research and Technology (R&T) Centre in Turin, Italy, has evolved into an engine oil that ensures optimal engine performances, enabling a protected, versatile, and agile riding experience. This innovation celebrates the unique adventures of PETRONAS Sprinta's diverse consumers, ranging from different backgrounds and lifestyle.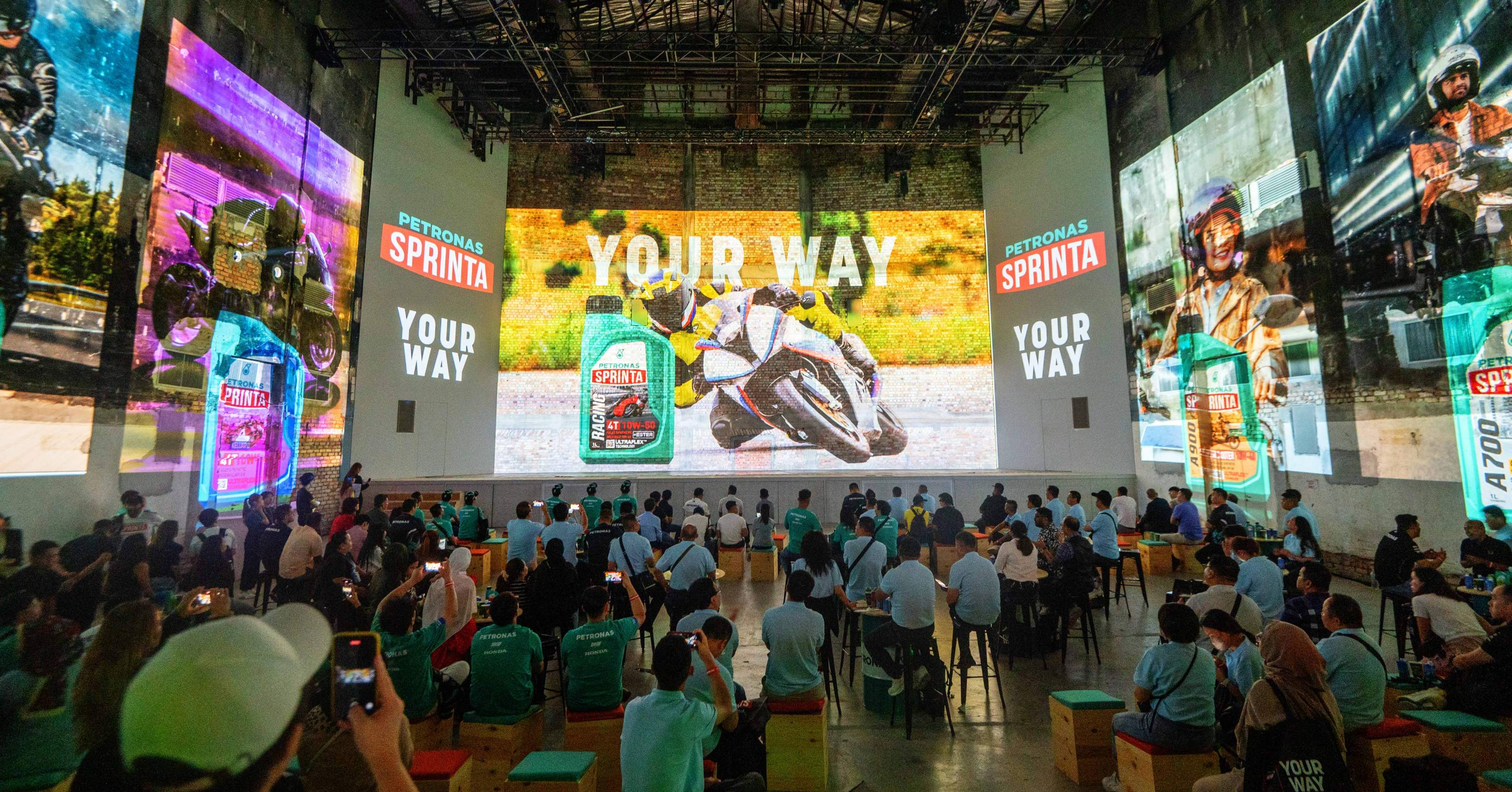 At the event, guests who included PLI trade partners and the media found themselves engrossed in a line-up of activities that were curated to introduce and provide a better understanding about the product. Commenting on the new line-up of PETRONAS Sprinta, Khalid Latiff, Regional Managing Director Asia of PETRONAS Lubricants International said, "PETRONAS Sprinta with UltraFlex™ technology delivers the instant response any biker needs, managing for you all at once the bike's critical areas for better performances and protection, so that you can focus on exploring new routes and enjoy your journey in your own way. Our mission is to offer products that inspire proactive endeavours, empowering our consumers to pursue their goals with assurance and safety." 
Zameer Zahur Hussain, Chief Executive Officer of PETRONAS Lubricants Marketing Malaysia (PLMM) added, "As a rider myself, I am proud that we now have PETRONAS Sprinta Racing added into the range. It is meticulously crafted to not just meet but surpass exacting standards, empowering racers and performance enthusiasts alike to push the limits of their superbikes. No matter if your motorcycle hails from renowned Japanese, European, or American manufacturers, PETRONAS Sprinta Racing is the ideal companion for your ride."
The new PETRONAS Sprinta Racing 10W-50 is the pinnacle of fully synthetic engine oils meticulously crafted with an exclusive Ester formulation, complemented by cutting-edge UltraFlex™ technology. This exceptional motor oil has been engineered to respond instantaneously to the multifaceted requirements of every vital aspect of high-performance superbikes, ensuring not only rapid defence but also unparalleled agility.
It is through these innovations that PLI empowers riders with instant performance, defence and care, allowing them to confidently pursue their ambitions, and venture into new horizons. The event sparked excitement among the guests, amidst the buzz of the annual PETRONAS Grand Prix of Malaysia 2023, unveiling a bold new direction for PLI consumers. 
The new product range will redefine the standards of quality and performance, ensuring that riders can trust PETRONAS Sprinta in every aspect of their journey. PLI's consistent innovation strives to meet the ever-evolving needs of the industry and its consumers and is led by Fluid Technology Solutions™, an intelligent approach to fluid requirements that maximises performance through tailor-made product offerings and expert services.
Pricing and Availability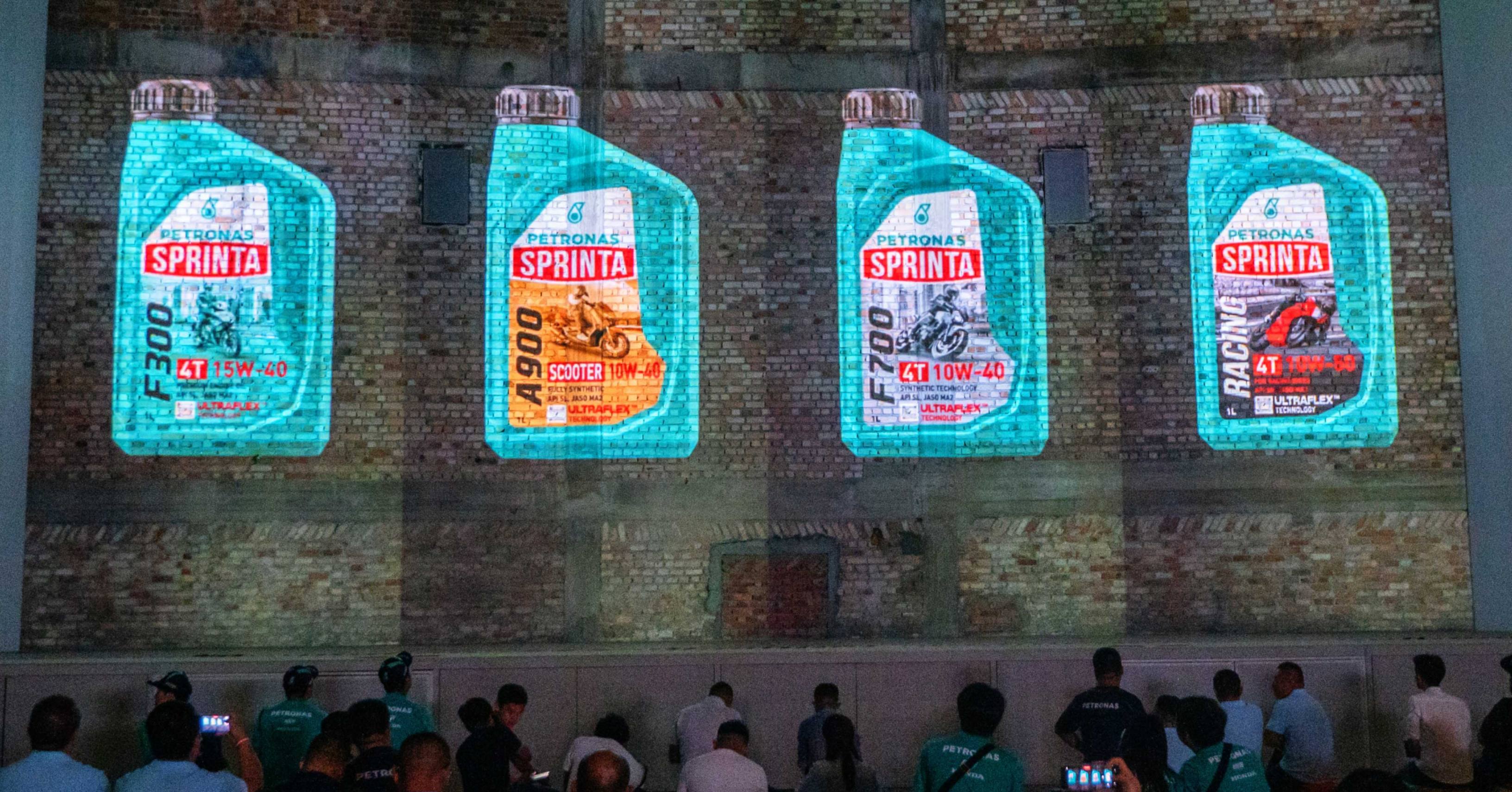 PETRONAS Sprinta Racing 10W-50 is available at the PETRONAS Sprinta booth at PETRONAS Grand Prix of Malaysia 2023 with exclusive promotion. It is set to make its debut in the open market on 13 November 2023 at PETRONAS Shop and our official PETRONAS Shopee page. Product distribution at authorised workshops and PETRONAS Stations all across Malaysia will be done in stages. The recommended retail price (RRP) is RM76 for West Malaysia and RM77 for East Malaysia.