European football giants Manchester United (MU), often give elements of surprise for fans by scoring interesting goals. Not just that, the club's official Instagram page also posted a compilation of interesting goals through videos. Well, who does not know about Manchester United, one of the biggest football clubs in the English Premier League besides Liverpool or even Manchester City.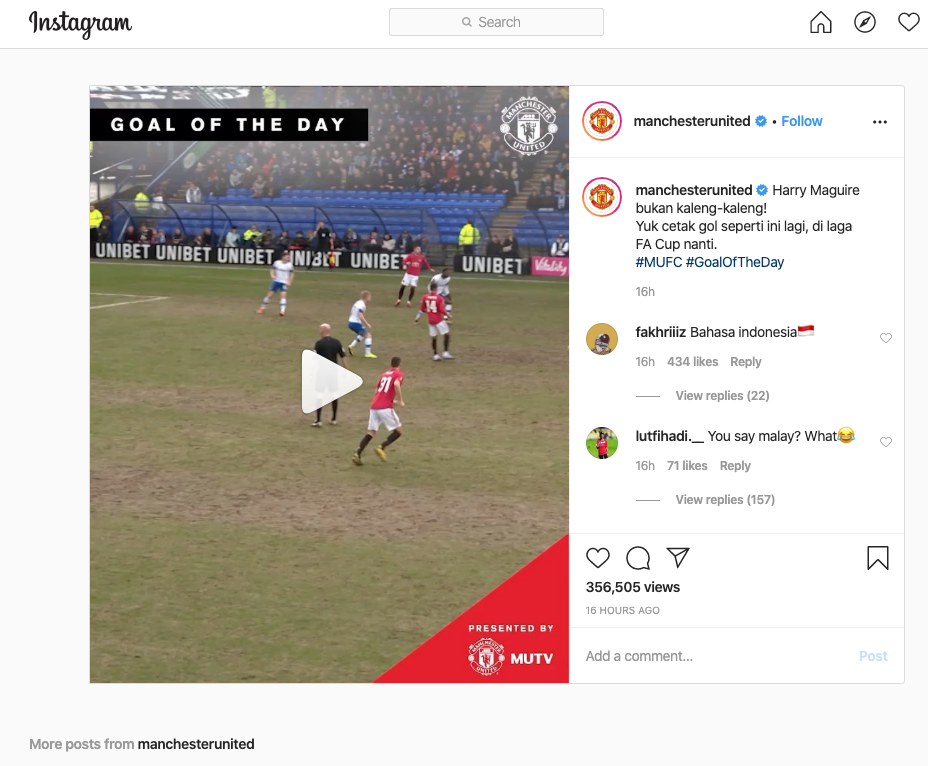 But what's interesting is that one of the videos uploaded to the official Instagram is a once-in-a-lifetime caption in both Malaysia and Indonesia's language. Fans in Indonesia and Malaysia filled the comments section as they were excited about the captions that MU's uploaded.

In the video, it shows a goal that was set by defender Harry Maguire in their previous FA Cup match against Tranmere Rovers.
The 'bukan kaleng-kaleng' caption has attracted a lot of attention because it shows that the club's social media admin understands Indonesia and Malaysia's language.