Islamic Religious and Malay Custom Perlis (MAIPs) cancel Friday prayers with Zohor prayers today in the state.
In a press release posted on the MAIPs Facebook page today, they urged the public to replace Friday prayers with Zohor prayers at their homes.
The decision was based on discussions and advice from the Ministry of Health on the transmission of COVID-19 and the views of the Perlis State Fatwa Committee.
"This is a string of recent developments as announced by the Ministry of Health Malaysia.
"Therefore, the ministry has called for any large-scale gatherings including religious activities to be avoided.
"However, the Management of Mosques throughout the State of Perlis should refrain from carrying out any large-scale public assembly activities at this time," according to a statement.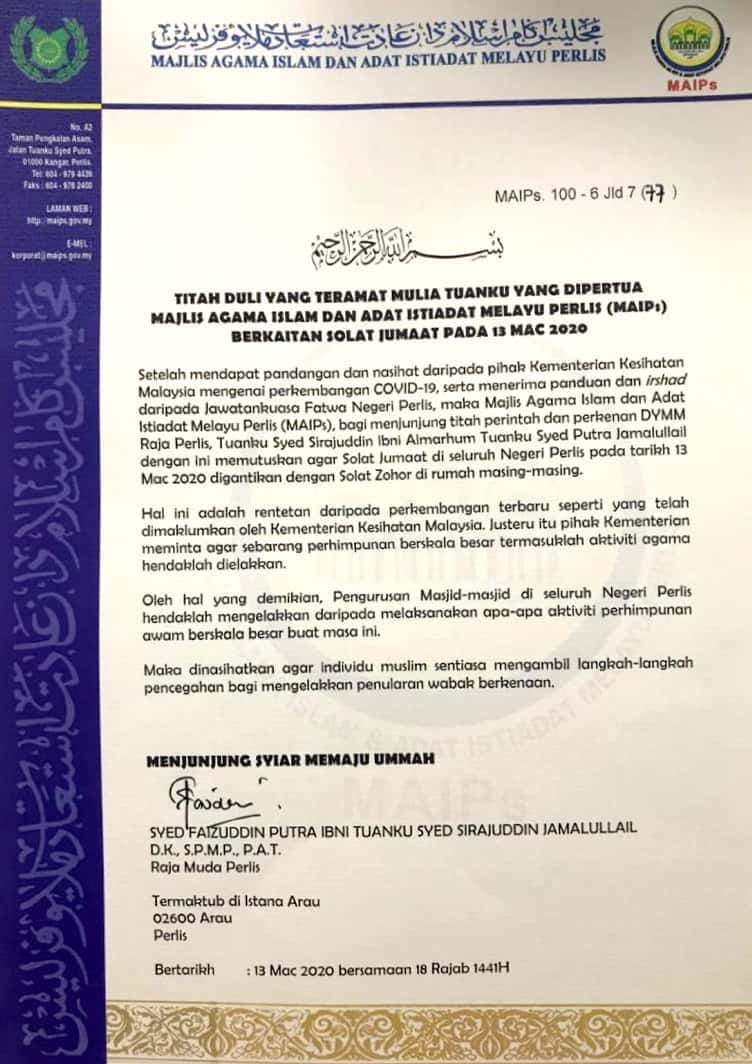 Source: Council of Islamic Religion and Malay Custom Perlis (MAIPs)