A restaurant in Cumbria is giving away 30,000-calorie burger if you manage to scoff it all within an hour. The burger consists of 24lb of beef, 20 slices of bacon, and layers upon layers of cheese, the challenge isn't for the faint-hearted.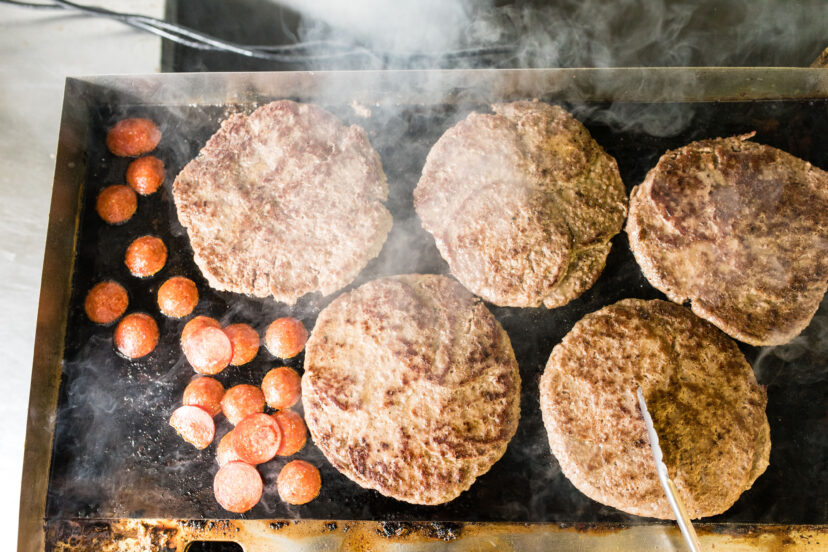 Madihah's takeaway in Workington, The restaurant that hosts the challenge, consists of 56 patties piled with bread, salad, pepperoni, bacon, and cheese, resulting in a dish that weighs a whopping two stone.  that is about the same as a small child.
The restaurant is willing to make the burger free for anyone who could finish it, but the owner Kyle Barlow is '100% certain' nobody will.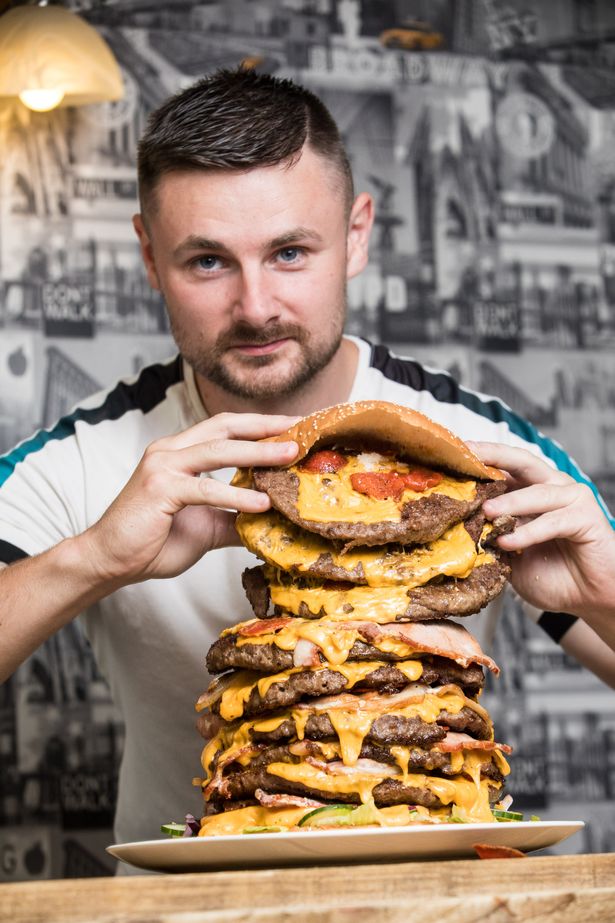 It said that the calories for the burger definitely enough to feed an average person for two weeks.
Kyle said, "The beef alone is nearly 30,000 calories, the cheese is 2,000 calories, so even just eating the cheese will be a challenge. We have had other challenges in the past but this one is definitely the biggest, and I'm quite certain there isn't another takeaway in the country putting something like this on. If you can finish then it's free."
Source: Unilad