One of the chicken processing centers that is located on Jalan Sungai Besi, Kuala Lumpur has been ordered to be closed down by the Kuala Lumpur City Hall (DBKL) after been proved that the place is horribly filthy and disgusting. On top of that, the chicken processing center also is not licensed. More reason for the center to be shut down.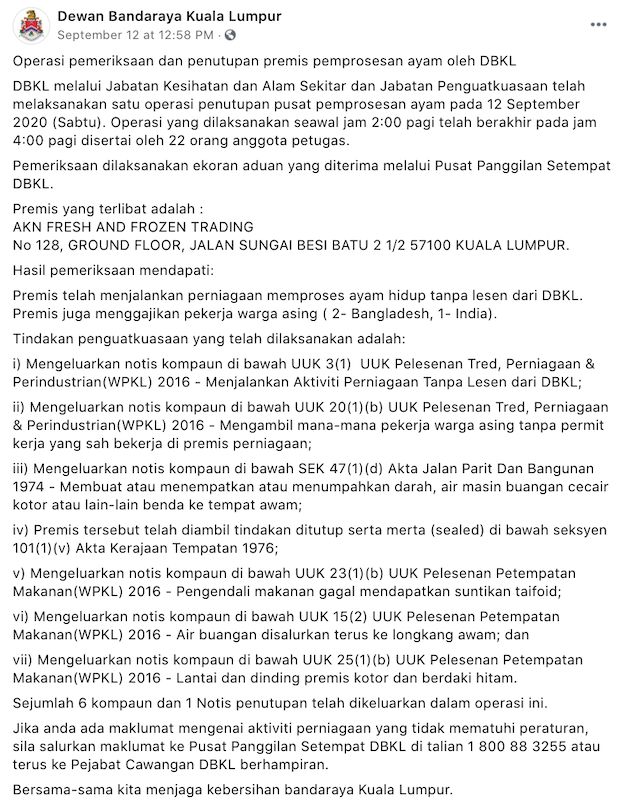 Based on the statement that DBKL has posted on their Facebook page, they stated that they have received many complaints about the particular chicken processing center. Numerous complaints are received through their Call Center. Because of that, they have decided to do an inspection on the 12th of September that is on Saturday. An amount of 22 officers were responsible to come to the premise at 2 in the morning to raid it and the particular operation took two hours to finally complete.
The inspection that has been done by DBKL has resulted for them to issue six compound notices towards the chicken processing center because of the unsatisfactory practices and also hygiene. All the notices that were issued are under the Trades, Businesses, and Industries Licensing of the Federal Territory of Kuala Lumpur (WPKL) 2016 and also Food Placement Licensing 2016 by-laws.
The officers of DBKL have found out that the facility of the chicken processing center was not only operating without a permitted license, but the place also hired foreigners, specifically two Bangladeshis and also one Indian national. All of them are hired without valid work permits. The officer said, "These food handlers have also failed to get typhoid injections". Other than that, the premises were found to be disgustingly dirty with the blackened floor and also walls. They also discharging poultry waste such as blood and effluents straight into communal drains.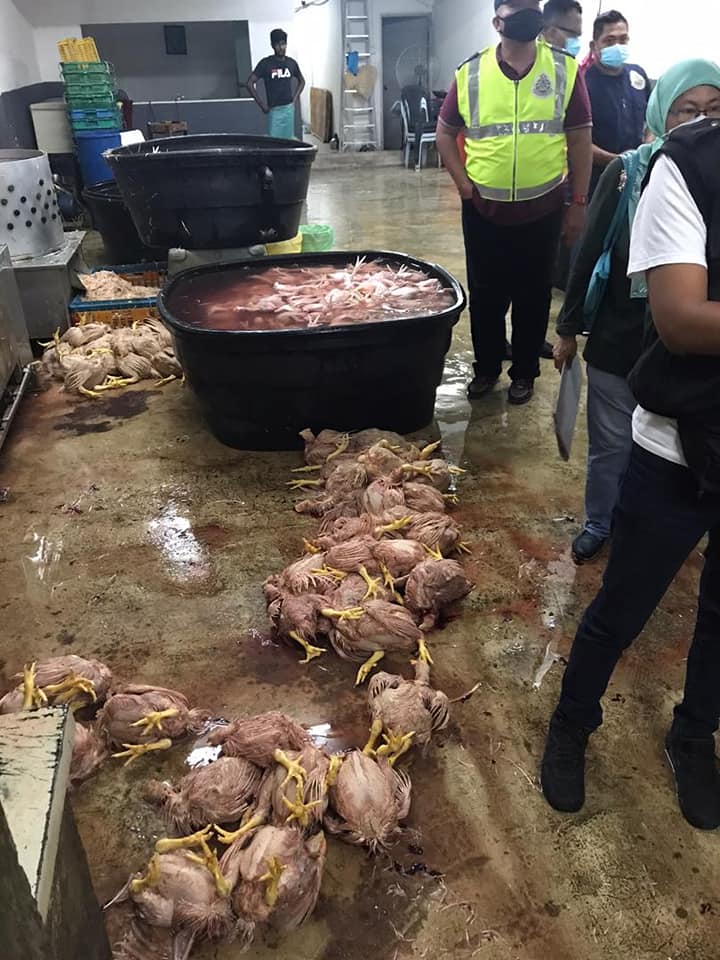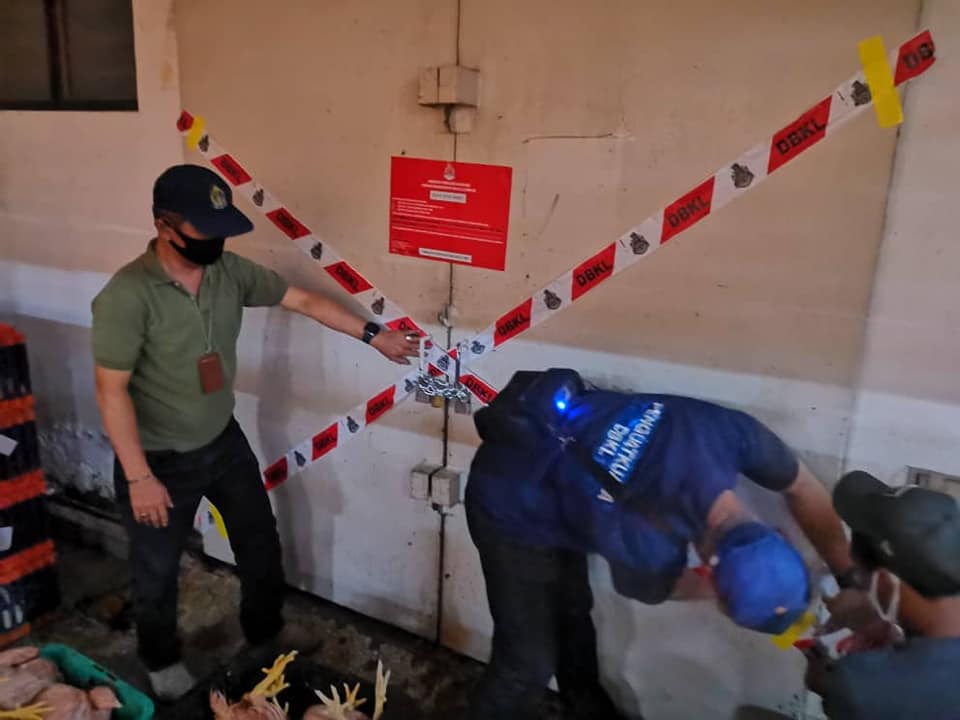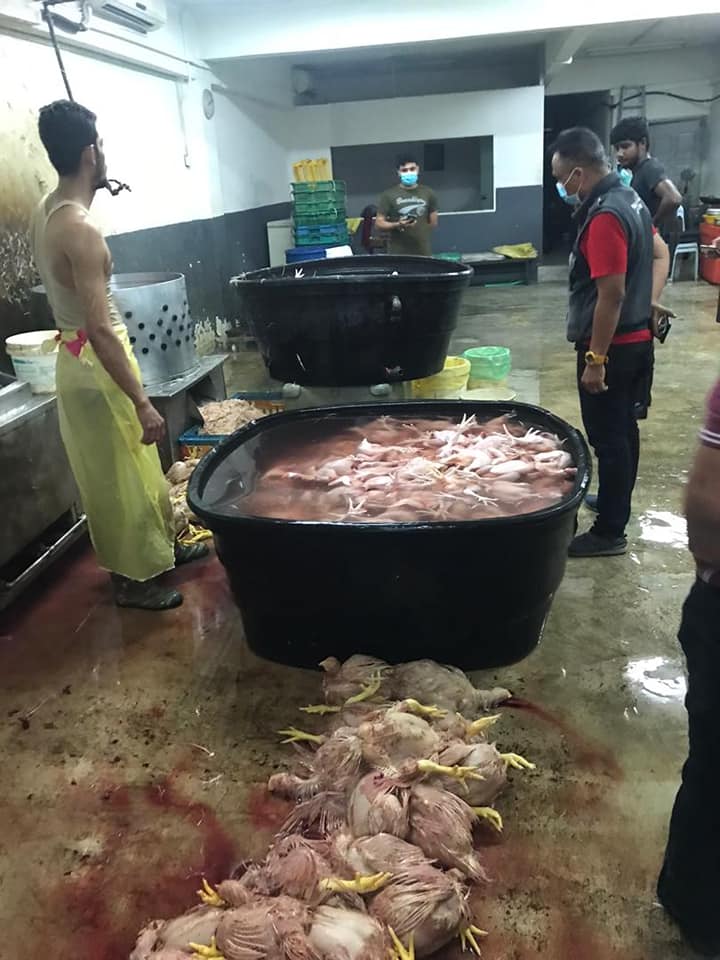 Sources: Facebook DBKL.