There are many people out there that have been working so hard in their life so that they could bring an impact on the community and also the country. This is what has been showing by these to well-known female rappers that are Nicki Minaj and also Megan Thee Stallion that have been included on Time Magazine's list of 100 most influential people. These two have shown that they are able to dominate on top even in a male-dominated industry.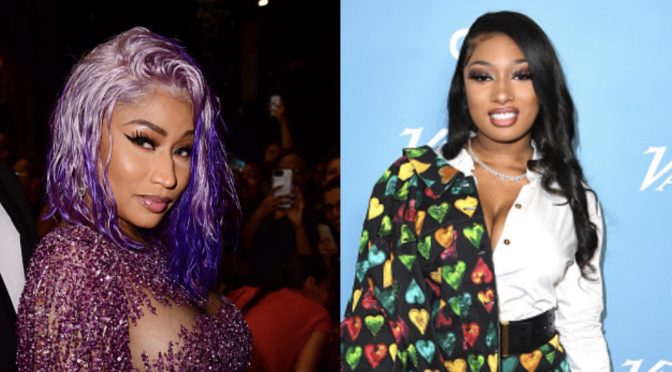 NICKI MINAJ
Nicki Minaj was enlisted on the Time's 100 Most Influential People in the Chart Breaker category and she was also got mentioned by Lil Wayne. She has been always being belittled by many people because she is a black woman that was trying to breakthrough in a male-dominated industry that is hip-hop. There is nothing that could stop her now because she has proven that she is the best female rapper ever existed and she is also even considered as the best rapper ever existed among the men. She has always been an inspiration for all the young women out there that there is nothing impossible that you can do if you do it with all your heart and also be hardworking all the time. People always look down towards woman because they always say that woman could not able to do anything and amazing people like Nicki Minaj totally denies the statement and prove that women also can be as great as men.
MEGAN THEE STALLION
Megan Thee Stallion was enlisted on the Time's 100 Most Influential People in the Pioneers category and she was also got mentioned by Taraji P. Henson. Megan Thee Stallion has been described as "the epitome of tenacity" by Taraji P. Henson because this Houston native deserves an honorable place among all the other high-profile names such as Selena Gomez, Michaela Coel, and also Phoebe Waller-Bridge. Megan Thee Stallion also has shown that she can do much more after she has successfully made songs like 'Hot Girl Summer', 'Savage', and also 'WAP' such hits. She also has lost a lot in her life like her mother, her father, her grandmother but she always brings herself back up.
Sources: Time Nicki Minaj , Time Megan Thee Stallion.