In a recent video shared on Twitter, a woman can be seen crouching down next to a swan in a park in France. Rather than wearing her mask the right way to cover her mouth and nose she has it pulled down around her neck.
https://twitter.com/anthonysarti11/status/1304077783266734081?ref_src=twsrc%5Etfw%7Ctwcamp%5Etweetembed%7Ctwgr%5E393535353b636f6e74726f6c&ref_url=https%3A%2F%2Fwww.unilad.co.uk%2Fanimals%2Fangry-swan-teaches-woman-how-to-properly-wear-a-face-mask%2F
The unnamed woman seems happy to be in the swan's company, the bird is clearly feeling otherwise, where it suddenly snaps at her from the tiny stream that separates them.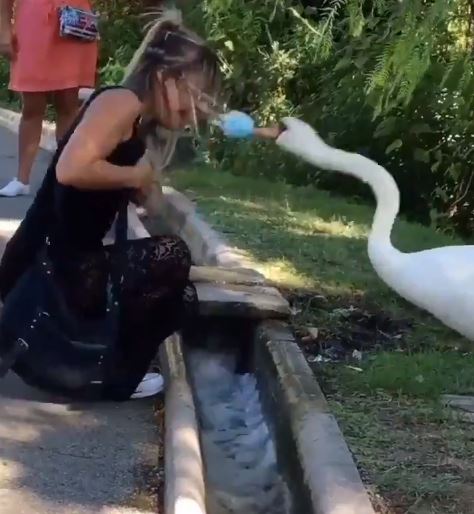 Thankfully, the swan didn't make any contact with the woman but somehow managed to snatch the woman's mask from her chin and ping it back into the place where it should be. The woman then fell backward in shocks then laughed.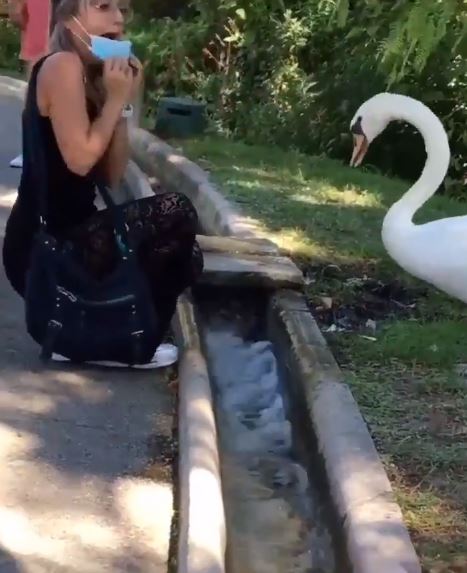 The video captioned in French, "You have been told: wear your mask!" has been viewed 25 million times since being posted on Twitter on September 10. A person quipped, "Things I want to do when I see people like that walking close to me," while another wrote: "Grave desire to do the same to people in college who keep it under their noses,".