Starbucks is one of the most famous coffee shops that served a lot delicious and also mouth watering drinks to all of their customers. Regular customers already know what kind of beverages that they love the most and frequently ordered from Starbucks. They have ranked all of these beverages from 1-5 based on how frequently they got ordered.
These are 5 most ordered beverages from Starbucks:
1) Vanilla Latte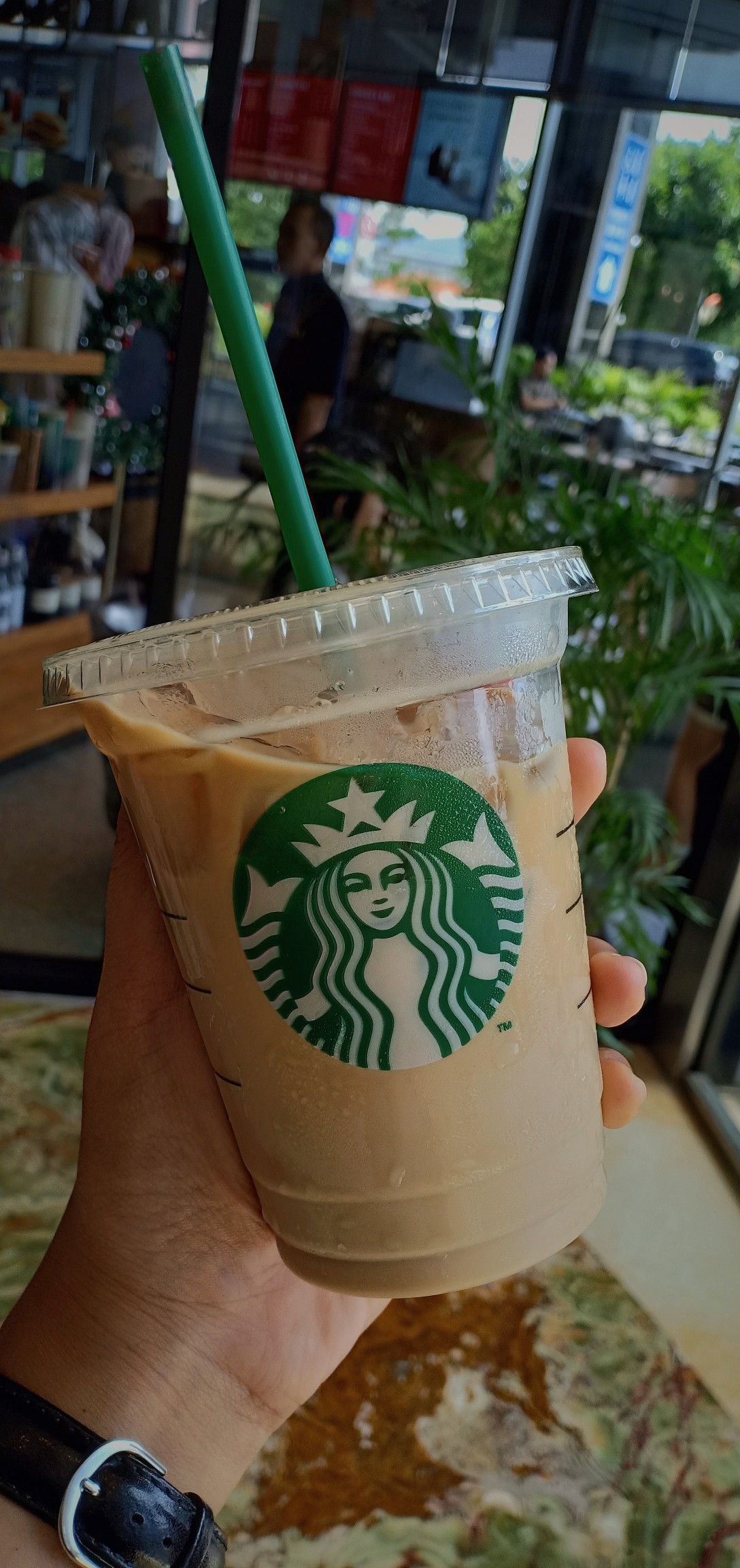 This vanilla latte has been ranked as the number one of the best Starbucks drinks to order for a very long time already. This drink is so delicious and also very addictive. It also helps to keep health goals in check because its calorific value is not as high as the other beverages. And not to mention, all is well while satisfying the desire for a crafted coffee. One way to make Starbucks Vanilla Latte healthier is by simply swapping to sugar-free vanilla syrup!
2) Iced White Chocolate Mocha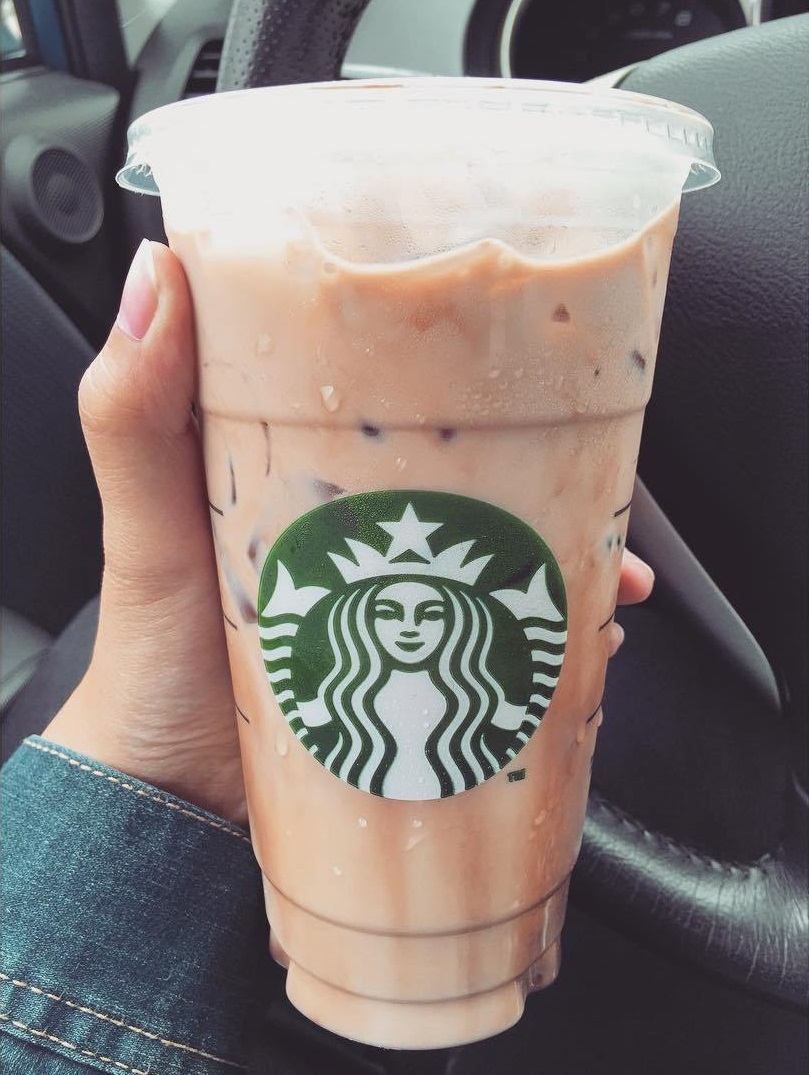 The drinks that are made with the wording of "white chocolate delight" is absolutely one of the best Starbucks cold drinks based on the flavor. However, this highly favored Iced White Chocolate Mocha by most of the Starbuck's customers contains two different sweetening methods. The first method would be the white chocolate mocha sauce and the second method would be the vanilla syrup. This sums up in totals to a whopping 49 grams of sugar per 16 ounces. One of the way to make this drinks healthier would be to ask for less white chocolate mocha sauce and also swap to sugar-free vanilla to reduce overall sugar content from the barista.
3) Pumpkin Spice Latte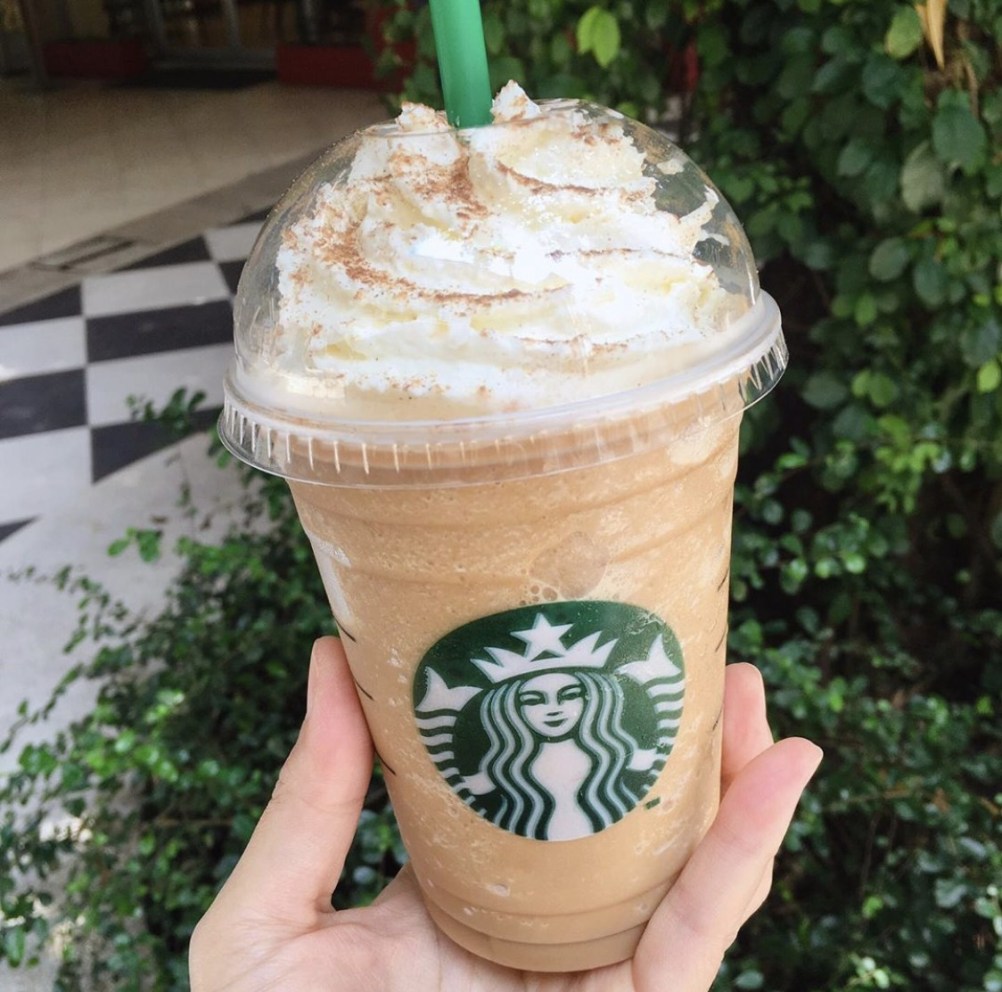 This Pumpkin Spice Latte is actually a seasonal drink because it always comes when Halloween arrived. This drink also casually and more commonly known as 'PSL,' is one of the most popular Starbucks drinks. It is made with real pumpkin, cinnamon, ginger, and also clove. To make this drink healthier, limit the pumpkin spice sauce filled with sugar and ask for more of the pumpkin pie spice.
4) Java Chip Frappuccino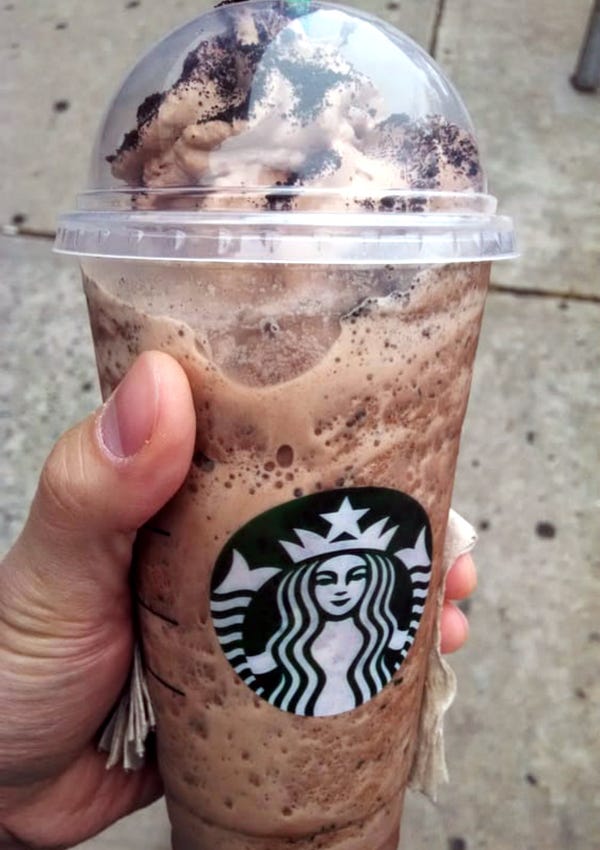 Mocha sauce and also Frappuccino chips are blended with coffee, milk, and ice. Then, baristas top with whipped cream and mocha drizzle and to bring you endless java joy. That is why this is one of the most ordered beverages from Starbucks. While in fact it may be joyful at the moment, keep those java chips flowing and weight can surprisingly easily pack on. One tip to make this drink healthier would be to order up a Java Chip Light Frappuccino Blended Coffee from the Starbucks menu. The blended coffee "a lighter chip off the original java block" and uses more ice, nonfat milk, and light Frappuccino syrup.
5) Hot Chocolate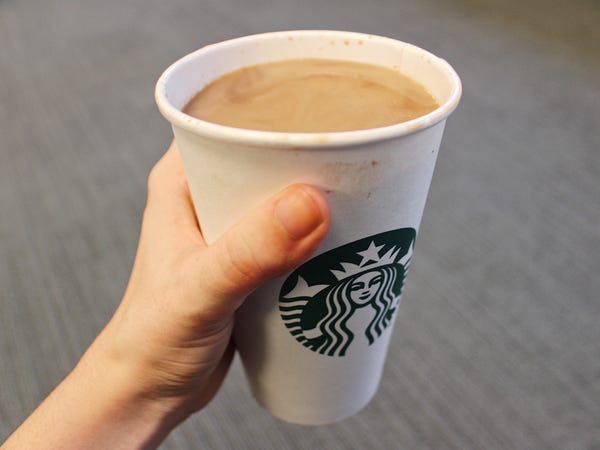 Hot chocolate is the classic beverages that would be ordered by everyone in this whole wide world. For all those chocolate lovers, the hot chocolate is usually described as "Steamed milk with vanilla and mocha flavored syrups. Topped with sweetened whipped cream and chocolate-flavored drizzle." Such a long order for a perfect drinks. To healthify this particular drink, choose for a shorter size and swap whole milk with nonfat milk. Other than that, completely dismiss the whipped cream and ask for a lighter drizzle of the chocolate atop.
Sources: On The Table.