Collaboration between food brands has been more and more active nowadays. Some of the creations that are made taste very delicious and people could not get enough of it. For some other of the creation that is made, cause many people to be puzzled and also to question the reason for the particular creation of food.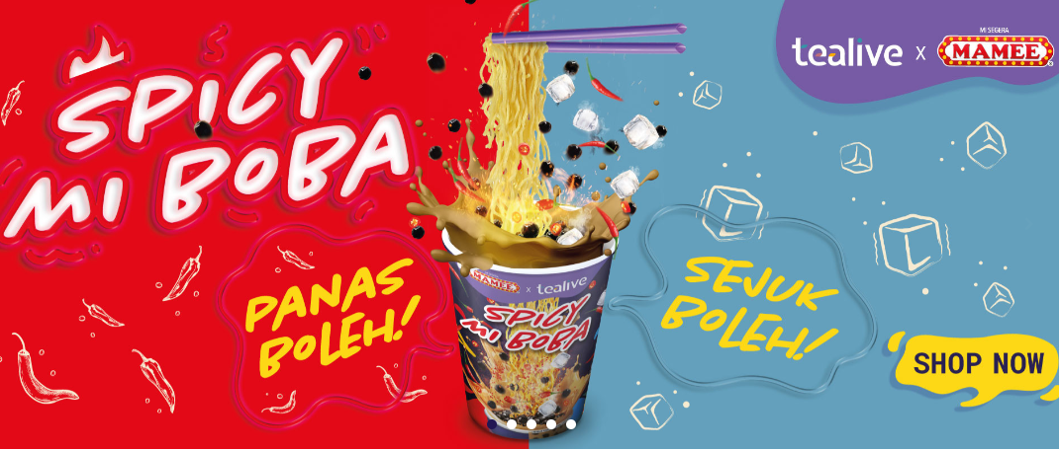 Recently, MAMEE and also Tealive has announced a brand new product that resulted from their collaboration. The product is called the "Spicy Mi Boba". This taste can simply be described as the taste of a cup of MAMEE Instant Noodles combined with a Tealive milk tea with boba. This rarely created and not so anticipated product actually combines both MAMEE's classic instant noodles with milk tea as its soup base. To make it a genuine experience, they have included boba in it too. It is creative because you can cook the food fusion in hot or even cold water!
This brand new "Spicy Mi Boba" is currently being sold exclusively only on Tealive's website at the price of RM15.90 for 3 cups and also with the price of RM109.90 for 24 cups. Grab your "Spicy Mi Boba" now and try how it tastes.
Sources: TEALIVE Online Store.