Over nine years ago, a parade of 77 Lamborghini supercars assembled in the bustling city of Kuala Lumpur, setting a record in the Malaysian Book of Records for the largest number of Lamborghinis at an event. Almost a decade later, Lamborghini Owners Malaysia (LOM) are now looking to surpass that feat.
Announcing the attempt for this historic achievement, Dato' Roslan Rosdi, President of LOM said the timing could not be more appropriate.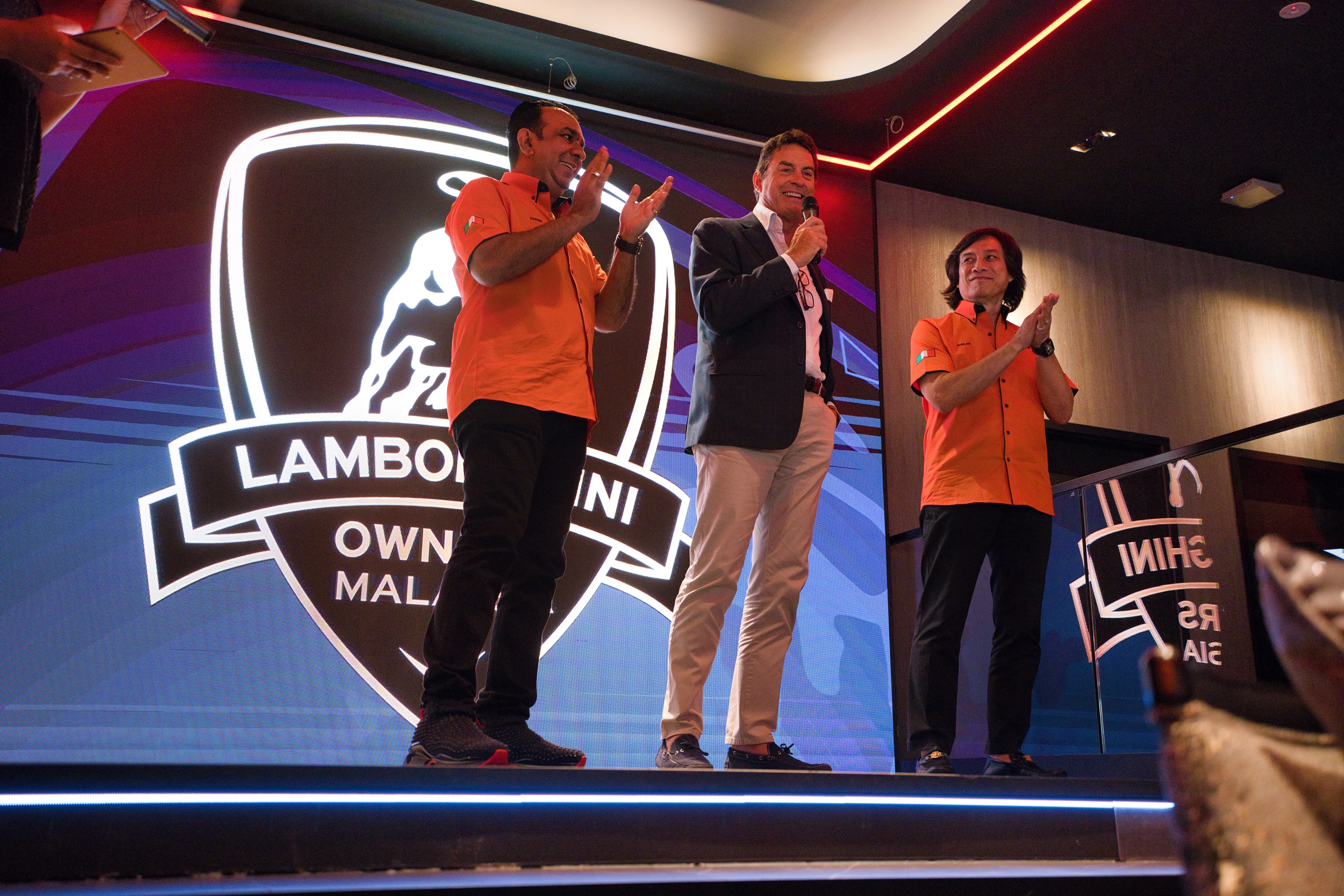 "Throughout LOM's history, we have organised many events, be it short day trips or long overnight drives, where on many occasions they involve a charity element, mostly making donations to orphanages and taking them for a ride in our cars for some excitement.
"As we can all gather now safely, we wanted to celebrate the joy of a leisurely drive and will be doing so by attempting to break the record set nine years ago as part of Lamborghini's legendary 50th anniversary drive," said Roslan.
Set against the glittering Kuala Lumpur skyline, LOM members will be gearing up their engines to assemble at KLCC's open-air car park in front of the Mandarin Oriental Hotel on June 11 from 10.30am to 12.30pm.
Not only will this event recapture the excitement from 2013's groundbreaking drive, but the assembly will also mark the eagerness of LOM members to return to travel and navigate the idyllic highways of Malaysia after a period of isolation.
"This record-breaking event which includes a drive element is being organised by LOM members for its members. Once we have officially trumped the record we will then travel to the Chateau, Bukit Tinggi where a gala dinner, dubbed Bulls Ball, will be held.
"Crowning the gala feast, LOM will honour the underprivileged with a sizeable contribution to representatives of four charities. Our goal is to raise a minimum of RM 40,000 from our members and partners," said Dato' Rakesh Sachdev, LOM Organising Committee Chairperson.
Sachdev added that the biggest challenge for the attempt was aligning the timing of Lamborghini owners who were all captains of the industry.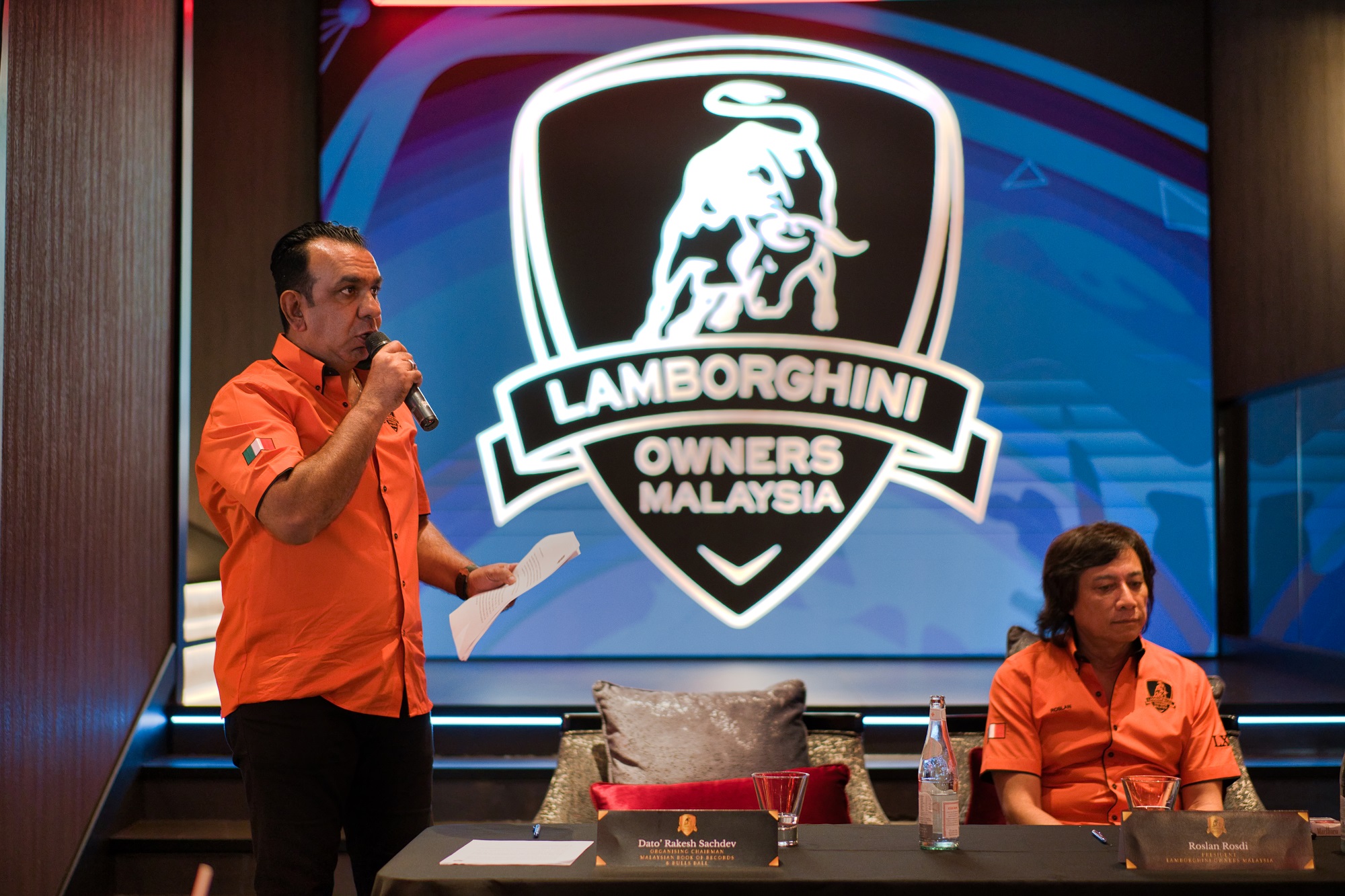 "Our members however were more than happy to gather for a good cause," he said.
Fans of the House of the Raging Bull are also invited to view and appreciate vintage, rare variants, and the latest Lamborghini supercars such as the Lamborghini Gallardo MLE, Huracan Spyder, Urus SUV and Aventador SVJ which are expected to make an appearance.
At the announcement event, LOM also unveiled their 'LOM Preferred Partner' programme which features collaborations and exclusive lifestyle offerings from restaurants, luxury hotels, and high-end fashion boutiques.
Established in 2014, LOM started with only 50 members but today the club for Italian car aficionados boasts 150 loyal members.
Partners for the event include CERES Fine Jewelry, ODR Lubricants, Pernod Ricard Malaysia, Apollo Men's Wellness Center, Dr. SHEVA, Muscle Mania Club, Quantum Metal, Roger Dubuis, BarTheHood, The StarHill, Double Creative, The Marinis Group, Tarbush Restaurant,
Nextdor Property Communications, X-Factor Events, Big Ass Fans, DMY, Sauda Gold, EGLAF, Phatjuice, Chic Ole, Morion, Rhythm Productions, Vivo, WrapXpert, LFR and EliteSoft ODR.