ASICS launches exciting new collections across all product categories – Performance Running, Core Performance Sports, SPORTSTYLE and Apparel – during an exclusive preview at its ASICS Autumn Winter 2022 Regional Brand Day. Media friends, partners, and brand ambassadors across Southeast Asia region were introduced to latest innovations, technologies, and features designed to enhance performance and movement, from sports and sneakers to fitness apparel.  
Held in Bangkok, Thailand at art gallery noble PLAY, the preview showcased thoughtfully curated collections centered around its ongoing brand campaign, #LiveUplifted. Introduced earlier this year, the #LiveUplifted campaign reinforces the brand's continued commitment to moving the body and uplifting the mind.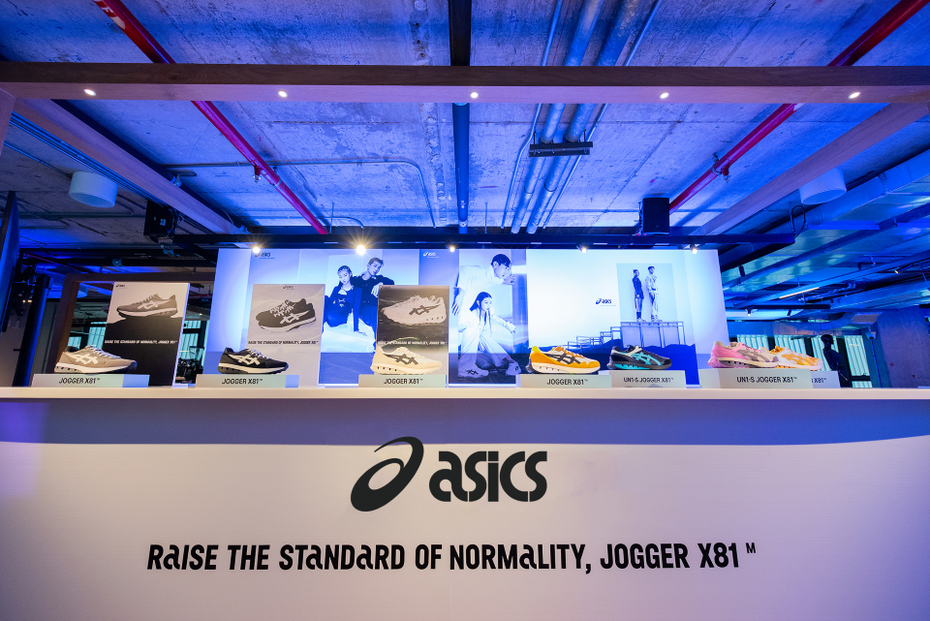 In support of this movement, the brand ambassadors from Thailand Inn-Sarin Ronnakiat, Neng-Sarun Naraprasertkul, Toey-Pongsakorn Mettarikanon, Boom-Raveewit Jirapongkanon, Fluke-Pongsapat Kankham, Inntouch-Phataratorn Chalomephonphakdi, Shane-Nutchapol Cheevapanyaroj, Beer-Rapeewish Sangiamwong, and Anna Glücks attended the event.  
Brand ambassadors from Singapore including actors Zong Zijie, Richie Koh, Tyler Ten, and radio DJs Germaine Leonora Tan and Zhu Zeliang, as well as ASICS athletes – Jirapong Meenapra, Yothin Yaprajan, Pornjarim Nilyanimit, Settawut Thanaaeknithiwat from Thailand, Aby Maraño, Alexie Caimoso, Kim Fajardo from Philippines and Christian Didier Chin from Malaysia were also present. They immersed themselves in the exhibitions and activities to celebrate key benefits of the new products.  
At the event, ASICS showcased the joy of exercise through cutting-edge ASICS BLAST technology designed to improve running performance for running shoe models including METASPEED+, NOVABLAST, and GEL-KAYANO. This technology helps runners move forward with confidence through the ASICS Speed Lab Carbon and ASICS Speed Lab Blast. 
Attendees were also introduced to the enhanced Core Performance Sports shoes developed for speed and stability for tennis, badminton, volleyball, and a variety of other indoor sports. With its latest apparel line which was launched this year, the ACTIBREEZE™ technology demonstrates control and reduces humidity while delivering comfort and advanced to wearers. 
On top of its strategic technology, ASICS Autumn Winter 2022 Regional Brand Day exhibited the marriage of outstanding functionality and modern fashion through its SPORTSTYLE collection. A new range is curated and co-developed by the esteemed Kiko Kostadinov Studio, these new sneakers encourage self-expression and personal daily style. The GEL-QUANTUM stimulates the elevated feeling of being in space, the GEL-SONOMA 15-50 illustrates the rugged stability of a camping atmosphere in nature, and the JOGGER X81 uniquely combines jogging shoes of the 1980s with a twist of modern-day fashion.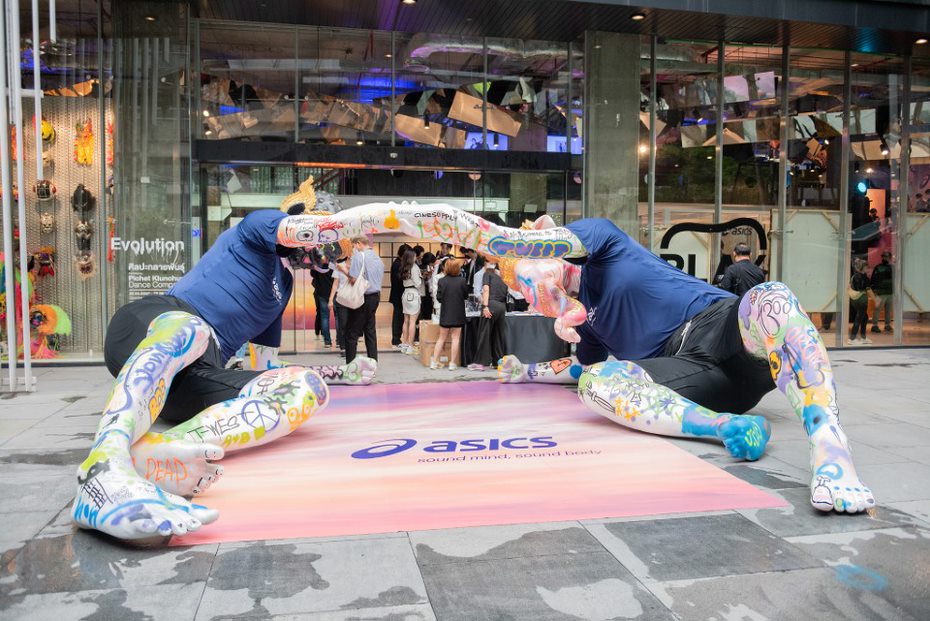 In celebration of the launch, participants from the event basked in upbeat song and hip-hop performances from rapper and champion of Show Me The Money Thailand Season 2, K.AGLET, students from Chulalongkorn University, as well as Bangkok-based DJ Rhunrun.  
It remains committed to improving both the body and the mind through sports and exercises. Firmly grounded in its founding ethos and mantra, "A Sound Mind in a Sound Body", ASICS' #LiveUplifted campaign and new Autumn Winter 2022 collection inspire more people in the community to move to positively impact their mental and physical state. 
Shop new products from the ASICS Autumn Winter 2022 collection at ASICS stores, department stores, leading stores nationwide and via online at ASICS.COM. 
Learn more information about ASICS and ASICS SPORTSTYLE at:  
Website: ASICS.COM 
Facebook: @ASICSMalaysia/@asics.sportstyle.my  
Instagram: @asicsmalaysia/@asics_sportstyle_my 
#LiveUplifted #LiveUpliftedMY #ASICSAW22BrandDay 
#SoundMindSoundBody #ASICSMY #ASICSSPORTSTYLEMY