Timex X Space Invaders. Always one for a throwback, the Timex® T80 has returned as the commemorative style for yet another iconic collaboration: Timex X Space Invaders®, a classic digital watch reimagined to celebrate the peaceful meeting between two cultural phenoms.
The Timex X Space Invaders collection embodies the nostalgia of the 70s to say the least, paying tribute to the game's 40+ years at the top of the leaderboard, a legacy that began not long before Timex launched its first round of digital watches. As SPACE INVADERS singlehandedly ushered in the golden age of arcade video games in 1978, Timex was marking a turning point in timekeeping.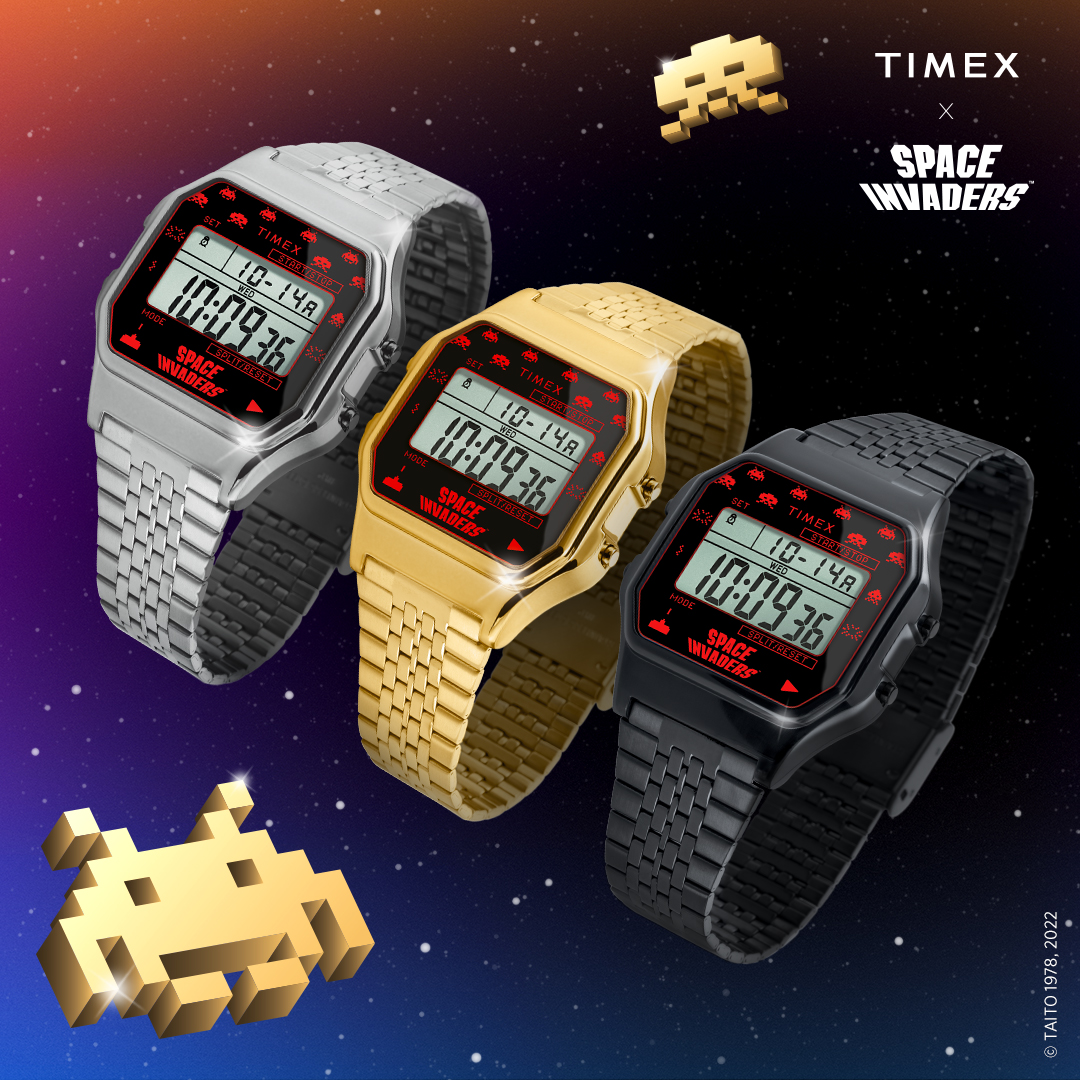 The collection features period-correct details such as the commemorative T80 stainless steel bracelet with a 34mm retro case structure and the pixelated alien "INVADERS" imagery on the lens and case back. The INDIGLO® backlight, gives the watch a straight-out-of-the-arcade feel, as does its three collectible colorways of silver, gold, and black. Of course, the watch is equipped with all the functionality you'd expect from Timex T80: an alarm, stopwatch, date display, and comfortable, ergonomic design at 30-meters water resistance.
Finally, the ultimate game-changer: this watch scores even higher with the ability to play SPACE
INVADERS' unforgettable electronic sounds. In all its 70s glory, the melody is guaranteed to not only launch our alumni back to the era from which it came, but also introduce a new generation to the moment that changed entertainment forever.
The Timex X Space Invaders in available at RM569 in three colors at Vernakular Store, Bangsar.