Timex x Coca-Cola is actually Timex has partnered with The Coca-Cola Company® to launch the 1971 Unity Collection: three limited edition watches—our Timex Standard, Q Timex, and Timex T80—that bring 70s-era peace, love, and harmony to today's generation.
While these iconic American brands may differ in industry, they've always aligned on the notion that each of their offerings, be it a vintage-inspired timepiece or an ice-cold bottle of Coke®, equate to more than just the sum of their parts. There's depth there—the power of which could not have been better communicated than through Coca-Cola's 1971 "Hilltop" commercial, still widely considered to be one of the most legendary advertisements of all time.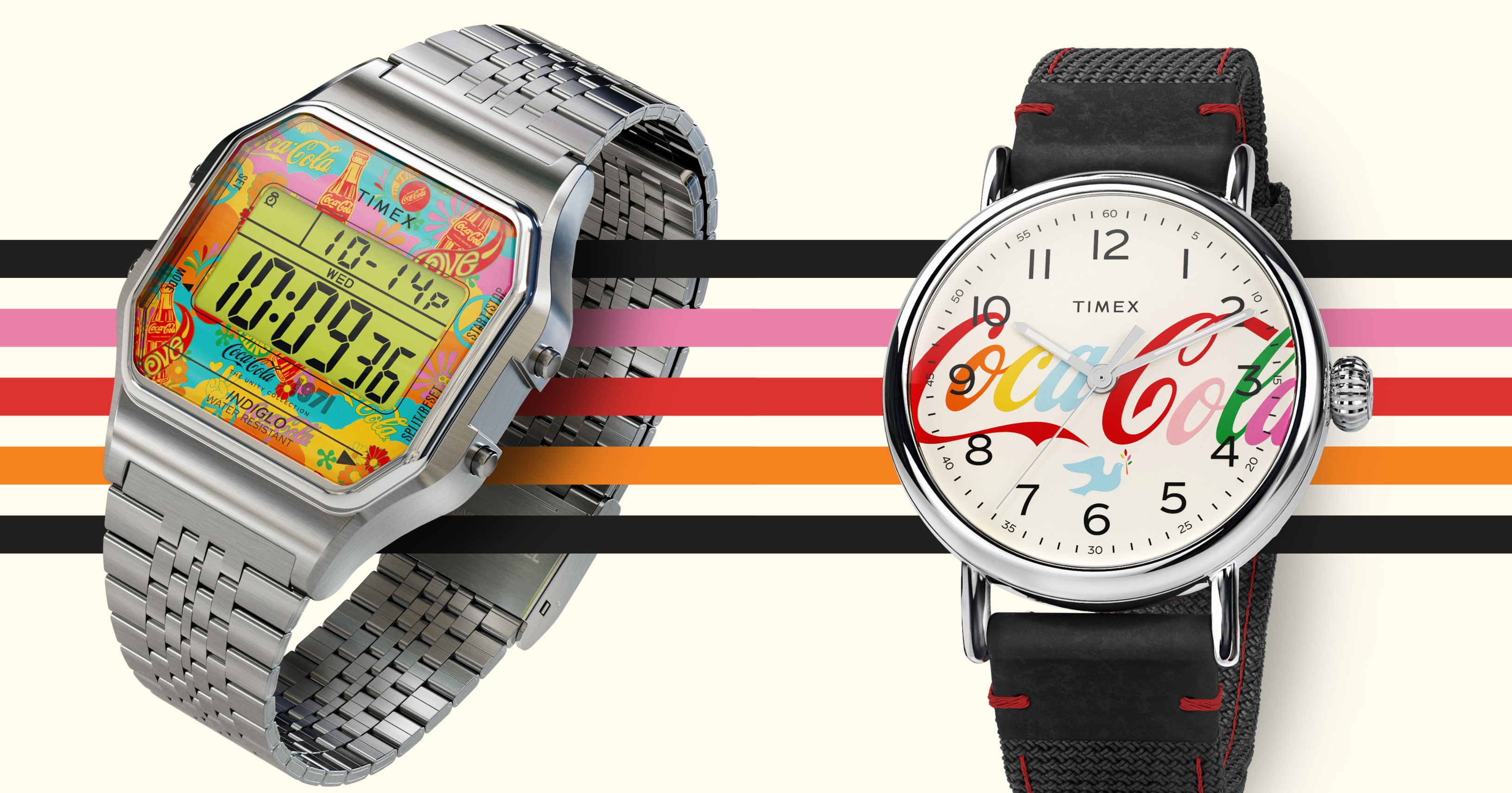 Half a century ago, the simple act of sharing a Coke® became a rallying cry for tolerance and hope. Timex is proud to honour the enduring spirit of the Coca-Cola® legendary "Hilltop" commercial with three commemorative styles that inspire us to make time for what matters — peace, love and harmony.
The 1971 Unity Collection for Timex x Coca-Cola features an iconic peace sign on the beloved Q Timex, retro illustrations on the whimsy Timex T80 featuring the Iconic Hilltop Melody; and a bold, bright Coca-Cola logo smiling across the face of the classic Timex Standard. Detailed with nostalgic, colourful, 70s-inspired designs, this commemorative capsule offers a sunny reminder to embrace opportunities for togetherness wherever they may arise.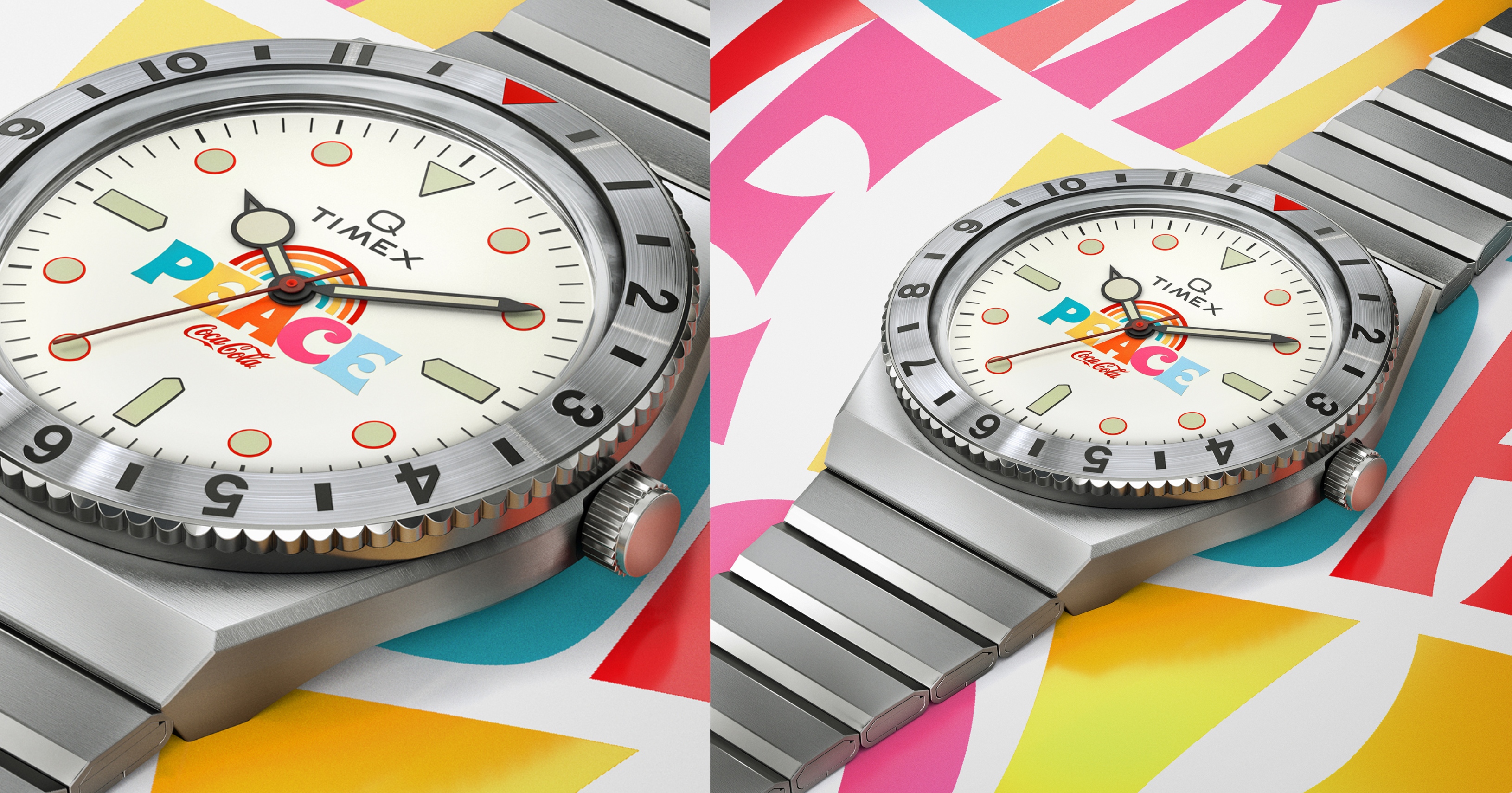 Because love isn't just sweet… it's the real thing.
The Timex x Coca Cola 1971 Unity Collection is available from RM469-1089 in-store at Vernakular Store, Bangsar.