Timex x Peanuts. "In this house, we recycle," says Snoopy. Timex's first Peanuts™ watches were introduced back in 1969, and in the decades since, Woodstock, Charlie Brown, and everyone's favorite beagle have all found their way across numerous Timex x Peanuts™ watches. This time, Timex's commemorative Take Care with Peanuts™ collaboration is the part of Peanuts™ worldwide three-part eco-initiative promoting a trifecta that Timex is proud to stand behind: care for yourself, care for each other, and care for the earth.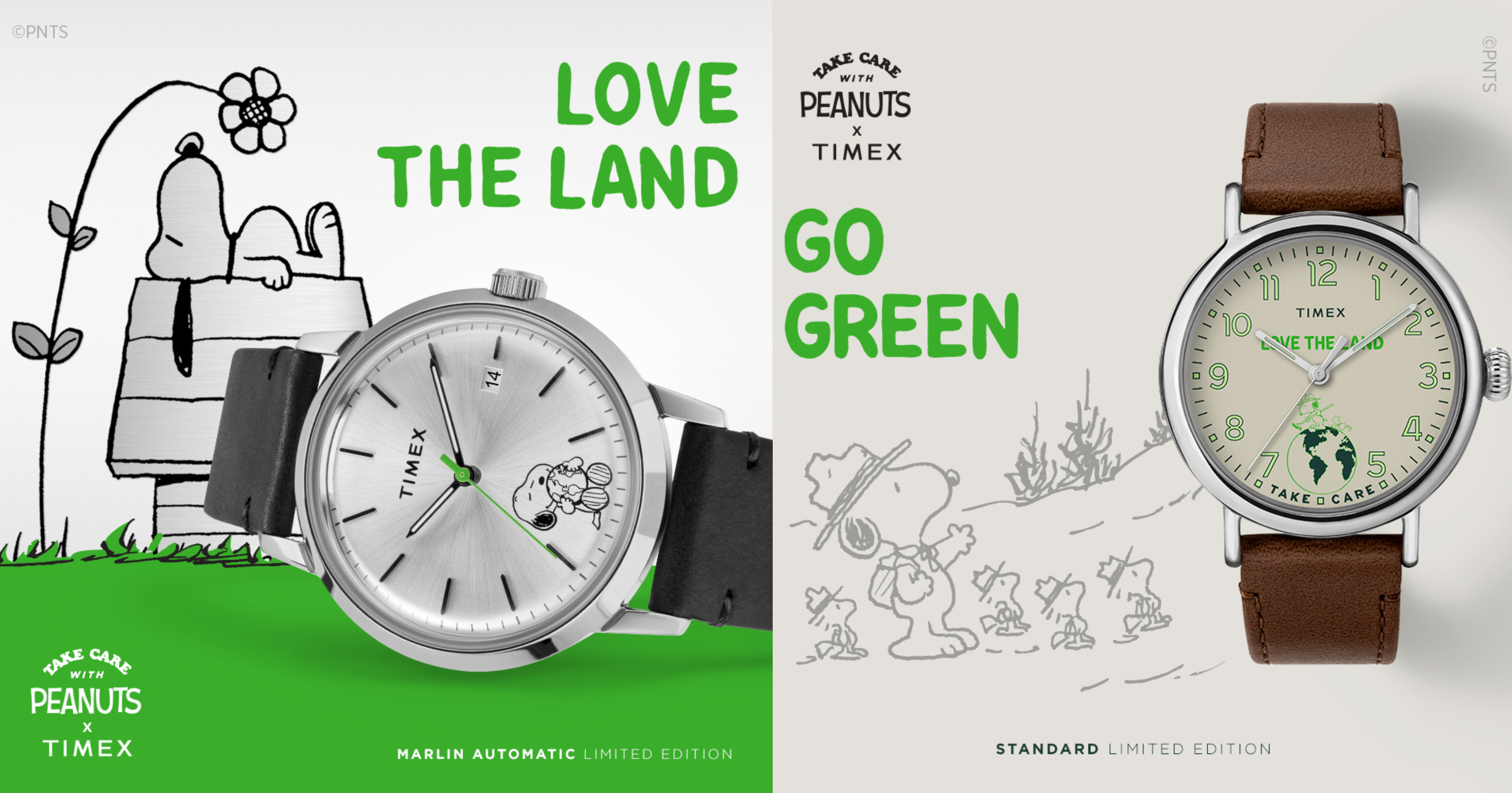 Featuring everyone's favorite beagle in Timex x Peanuts collection, Charles Shultz's iconic Snoopy is plays a feature role in two iconic Timex styles: the Standard, and Weekender. Vibrant tones of green make a splash across each watch throughout the collection from a special green-hue INDIGLO® Backlight on the Timex Standard to the authentic Peanuts graphics, featuring Snoopy treating the planet with kindness and respect. The Timex Standard features Ecco® DriTan™ Leather straps that incorporates revolutionary water-saving technology throughout the tanning and finishing stages. The Timex Weekender, on the other hand, boasts eco-friendly slip-thru straps thoughtfully crafted from recycled plastic to prevent unnecessary waste from ending up in landfills.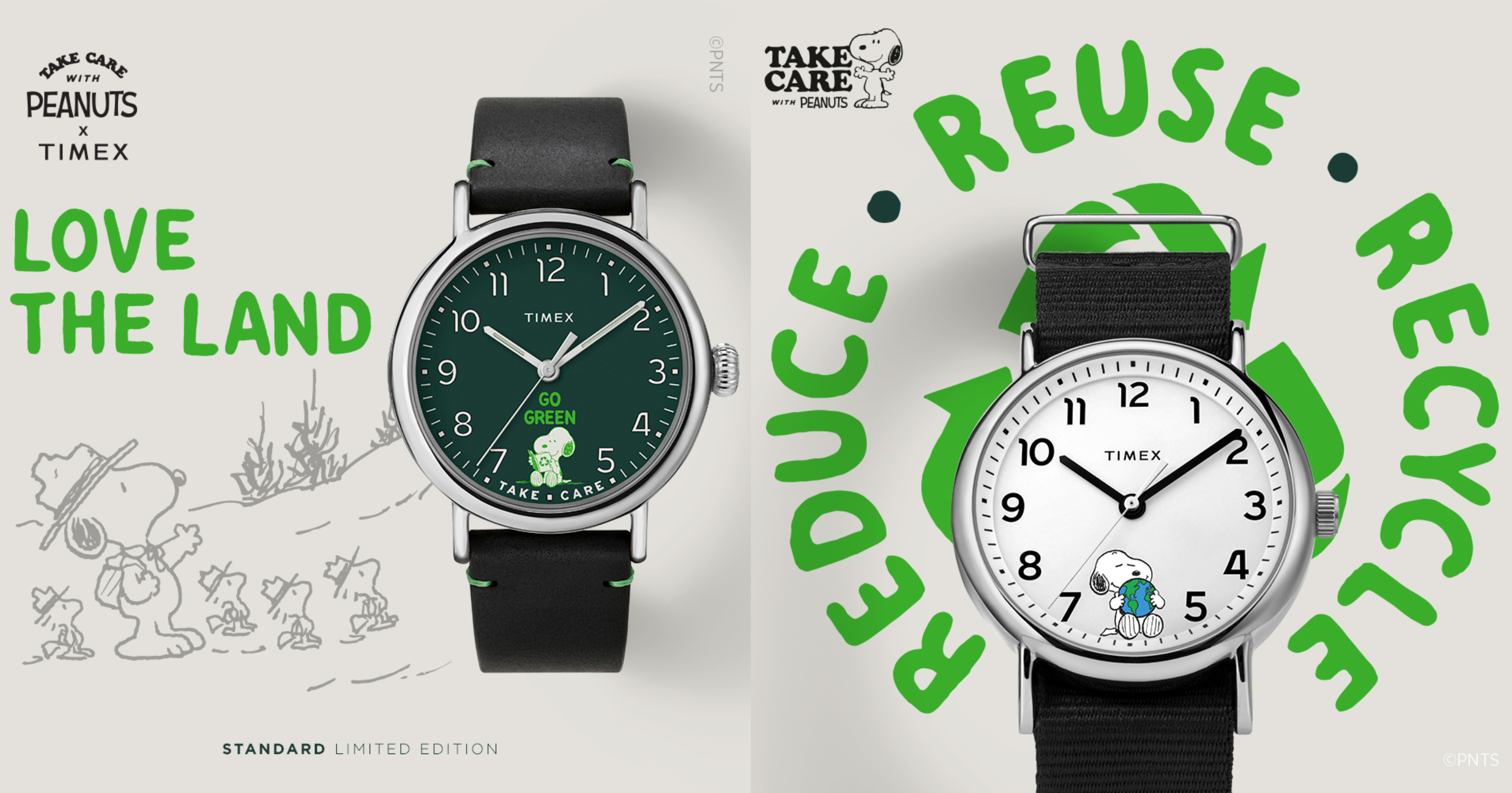 To top it off, the Take Care with Peanuts™ collection comes in a recyclable, all-paper packaging— a clean-and-green finishing touch to the wrist-hugging watches that the sustainable future our big, green planet needs to keep on spinning.
The Take Care with Peanuts collection is now available from RM439-599 in-store at Vernakular Store, Bangsar.