Mondelez International (Malaysia) through its brand Cadbury Dairy Milk has partnered with MYDIN to lend a hand to underprivileged communities to create a meaningful impact. The funds raised through this Menyentuh Hati Dengan Pembelian Ikhlas initiative will be channeled in the form of a five-month food supply to six charity homes in Malaysia.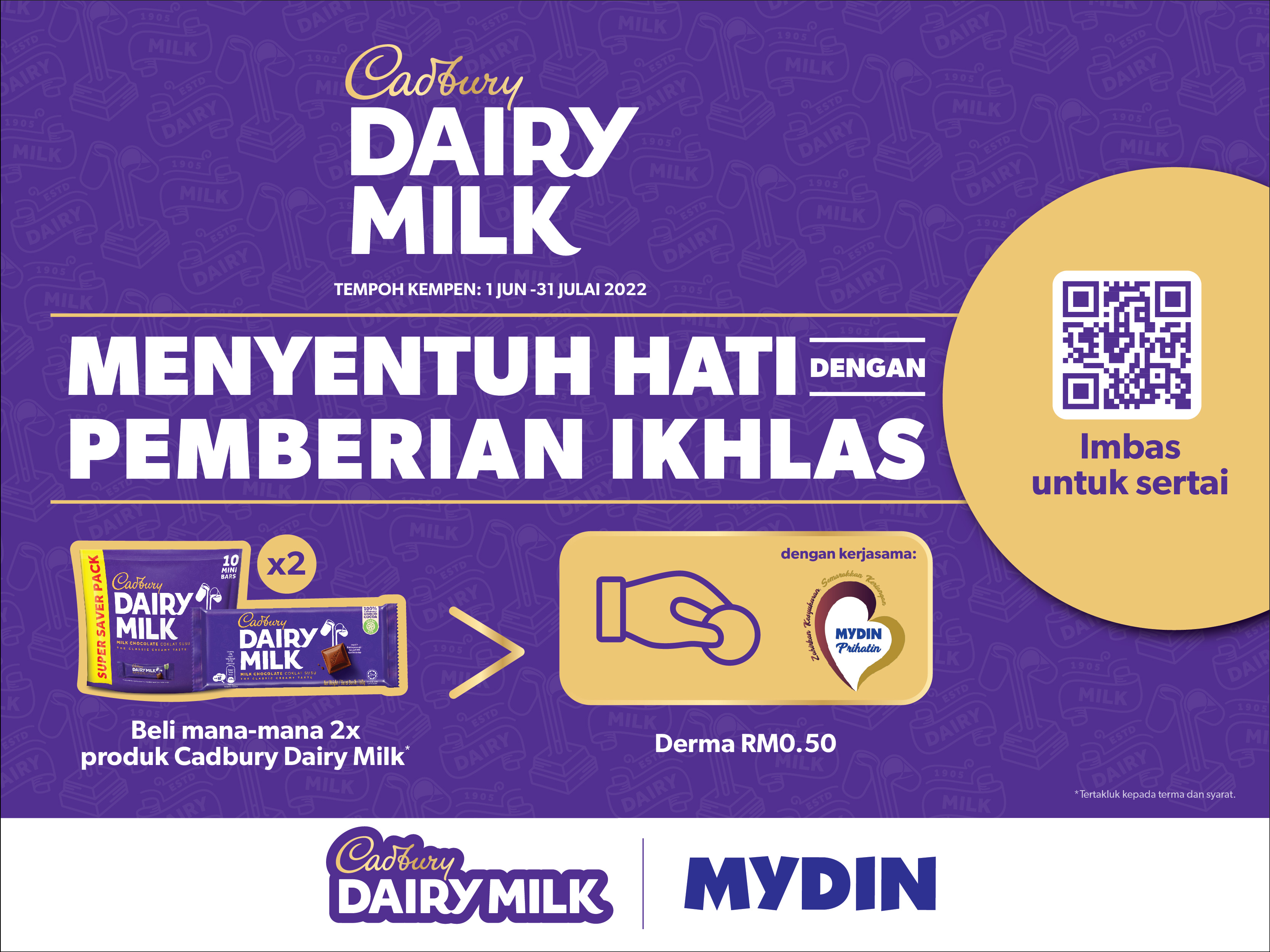 The initiative is an extension of the #CadburyHuggingBar campaign, aimed to inspire and encourage Malaysians to continue sharing goodness and generosity all around, to Reach Out And Melt Someone's Heart. The campaign included a special initiative where every two Cadbury products sold at any MYDIN outlet saw RM0.50 donated to the MYDIN Prihatin Initiative by Cadbury Dairy Milk Malaysia. The total collected amount will be distributed to selected charity houses in Kuala Lumpur, Selangor, Sarawak, Johor, and Kelantan in the form of food supplies for five months.
The six homes that will be receiving food supplies are Persatuan Pemulihan Dalam Komuniti Bangi (PPDK), Pusat Pemulihan Dalam Komuniti Sinar Harapan Shah Alam, Pusat Kebajikan dan Penjagaan Kanak-Kanak Istimewa Kuala Lumpur, Pusat Jagaan Persatuan Disleksia Sarawak, Persatuan Kebajikan Orang Kurang Upaya Xi Le Er in Johor, and the Down Syndrome Care Centre in Kelantan.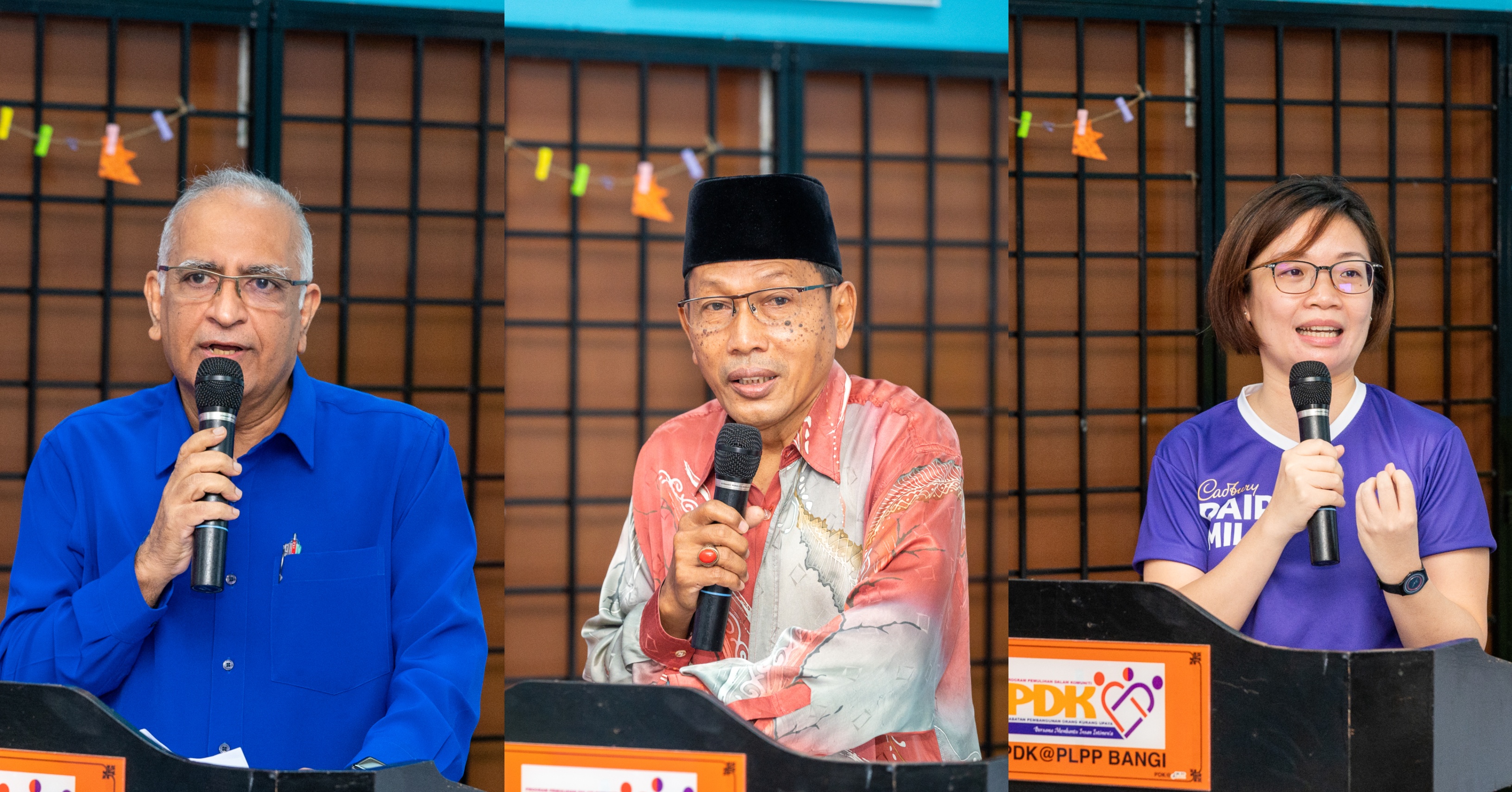 "The campaign was launched with an aim to inspire and encourage Malaysians to continue sharing goodness and generosity all around. This is at the core of our Cadbury Dairy Milk DNA and we are grateful to everyone who joined the #CadburyHuggingBar initiative. These collective efforts have created meaningful connections with Malaysians nationwide and provided much-needed aid to the selected charity homes. We would also like to express our gratitude to MYDIN for their partnership as well as their ongoing efforts to support the local community," said Arpan Sur, Director of Marketing for Malaysia, Singapore, and AMEA Exports, Mondelez International.
To mark the culmination of the campaign, Cadbury Dairy Milk and MYDIN hosted an event on 28 September 2022 at the Persatuan Pemulihan Dalam Komuniti Bangi center ([email protected] BANGI) to present the cheque, as well as for volunteers to bring cheer to some of the children from the charity homes receiving aid. The event was attended by Ng Boon Siew, Senior Marketing Manager of Mondelez International Malaysia and Singapore, and Ahimmat bin Mydin Mohamed, Executive Director of MYDIN.
"MYDIN is steadfast in our efforts to bring smiles and enrich the well-being of the community through MYDIN Prihatin "Kami Bawa Senyuman" initiative. We are proud to be part of this journey with Cadbury Dairy Milk Malaysia, whilst encouraging our customers to share their portion of happiness with the underprivileged. As a responsible corporate citizen, MYDIN will continue the commitment to bringing positive impact to society together with our strategic partners", said Ahimmat bin Mydin, the Executive Director of MYDIN. 
Join Cadbury Dairy Milk Malaysia and MYDIN in inspiring and encouraging Malaysians to continue sharing goodness and generosity all around. For more information on Cadbury Dairy
Milk Malaysia, check out the brand's Facebook page at https://www.facebook.com/CadburyMalaysia.