Commemorating 25 years of serving up authentic flavours of the world to the tabletop of Malaysians, The Coffee Bean & Tea Leaf Malaysia is celebrating its silver jubilee! This special occasion marks the introduction of a specially curated limited-time beverage as well as a celebrative menu of well-loved Malaysian flavours in desserts, dishes and treats dashed with a touch of our signature purple – because we can all agree, what is a birthday celebration without cakes (and more)!
"25 years on, we are grateful that we are able to continue sharing our passion for authentic flavours with Malaysians from all walks of life," said Fiona Rodrigues, Head of Marketing & Innovation, The Coffee Bean & Tea Leaf of Malaysia. "This celebration goes out to all the good times we've shared together, whether it's over a hot cuppa, a warm hearty meal or a shared slice of cake. With every year we spend together, we continue to make it our utmost priority to make every visit to The Coffee Bean & Tea Leaf one that is reminiscent of coming home, just as much as Malaysians have given us a place to call home for the past 25 years."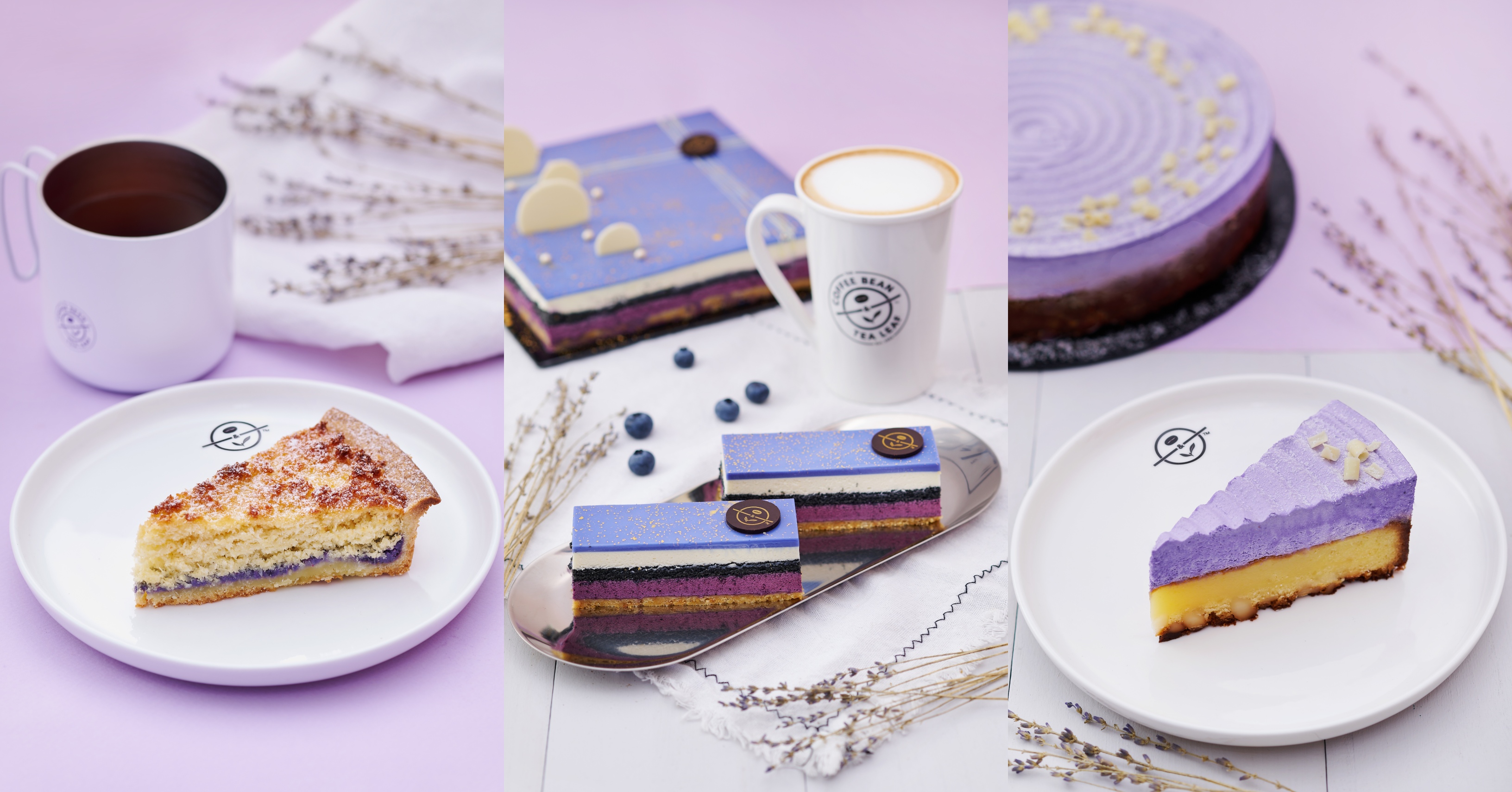 Specially crafted for our 25th-anniversary celebration is the Lavender Cold Brew Latte (small RM14.50, regular RM 15.50). A delicate and sophisticated ode to our home of 25 years, the Lavender Cold Brew Latte is a purple-inspired flavour infusion of soothing lavender and uplifting cold brew coffee. 
Alongside the commemorative beverage are special menu* items that marry classic Malaysian flavours with our favourite colour, purple! This includes cakes such as the delectable Twilight Berry and the taro-ly enjoyable Murasaki Blondie; the Malaysian flavour combo Coco Yam Tart; easy, scrumptious bites in the Purple Swirl and Pecan Caramel Muffin; and the savoury Asam Beef Pandesal.
Alongside that, there will also be a set of 25th Anniversary merchandise in the form of mugs and tumblers for you to bring the celebration home and to keep it going! A special 25th Anniversary edition of the TCB Card – in eye-catching purple – will also be up for grabs for those who truly want to show that you were there to celebrate this milestone with us. Be sure to look out for when they hit the shelves in your neighbourhood The Coffee Bean & Tea Leaf! 
To amplify the celebration, there are plenty of promotions** lined up throughout the month, starting with RM2.50 off Purple Food items*** from our special 25th Anniversary menu with purchase using the TCB Card, happening from 9th to 11th September. Following this, from 16th to 18th September, in conjunction with the Malaysia Day celebrations, you can enjoy 16% off any cold brew beverages. Besides that, from 23rd to 25th September, you can receive a special 25th Anniversary voucher (RM 5 off your next purchase, valid till 30th September 2022) with the purchase of The Original Mocha Ice blended®️ Drink, The Original Vanilla Ice blended®️ Drink, Chai Tea Latte (hot/iced), Latte (hot/iced), Cappuccino (hot/iced), or Americano (hot/iced)! Finally, from 23rd to 30th September, look out for a promo code on The Coffee Bean & Tea Leaf Malaysia's 25th Anniversary page on the official website for 25% off any Purple Food items; and get a free Purple Beverage/Food with a minimum TCB Card top-up of RM100!