After much success in Singapore, Star Fortress is happy to announce that they are partnering with The Pinkfong Company and bringing the beloved Pinkfong, Baby Shark, and friends to Kuala Lumpur, Malaysia! From 20th Jan to 16th Apr 2023, you can bring your little ones to Pavilion Bukit Jail to experience the very first Pinkfong immersive event in Malaysia! With over ten game stations, including motion interactive games, a soft playground, and joyful song and dance from the world's most-viewed YouTube video, Pinkfong World Adventure is an event not to be missed and where imagination comes to life!
Hop on a spaceship and have a thrilling time with Pinkfong, Baby Shark, and friends as they explore the marvelous universe through fin-tastic songs and dances. You can visit Wonderville and join Pinkfong as he and Hogi slide down the grass together, sing and dance along to the iconic theme song with a baby shark at the doo-doo-doo station, and many more!
To top off this amazing experience, you can take pictures with your favorite characters at the Meet and Greet at the very end of the event! Your little ones will be screaming for joy and making beautiful memories while invoking their limitless imaginative potential during this event. 
Guests can buy tickets to play Pinkfong World Adventure on Trip.com. 
Event Details and Ticketing
Trip.com is the exclusive ticketing provider. Entry tickets are available for purchase: https://my.trip.com/w/pinkfong-tg
Pinkfong World Adventure- Malaysia
Date: 20th Jan – 16th Apr 2023
Venue: Pavilion Bukit Jail @Level 5, Lot No. 5.85.00
Operating Hours

10.00 am – 10.00 pm (Last Admission: 9 pm)

Closed for Maintenance/Breaks: 12.00 pm –1.00 pm & 5.00 pm – 6.00 pm

5 sessions per day, 100 min per session

Sessions start at: 10.00 am, 1.00 pm, 3.00 pm, 6.00 pm, 8.00 pm

Ticket Price:
Adult  
Child  

(Height: 80cm to 130cm)

Weekdays 

RM16

RM46

Weekends / Public Holidays

RM 26

RM56
*Children whose height is below 80cm are given free admission. 
For more information, please contact Shin Bin at 017-472 2677.
Wonderville
Kids can sleigh down the grass and slide into the sea of balls.

Ball pit has always been the favorite amongst children, kids can climb and go through the soft play with balls around.

Children love to jump on the Trampoline.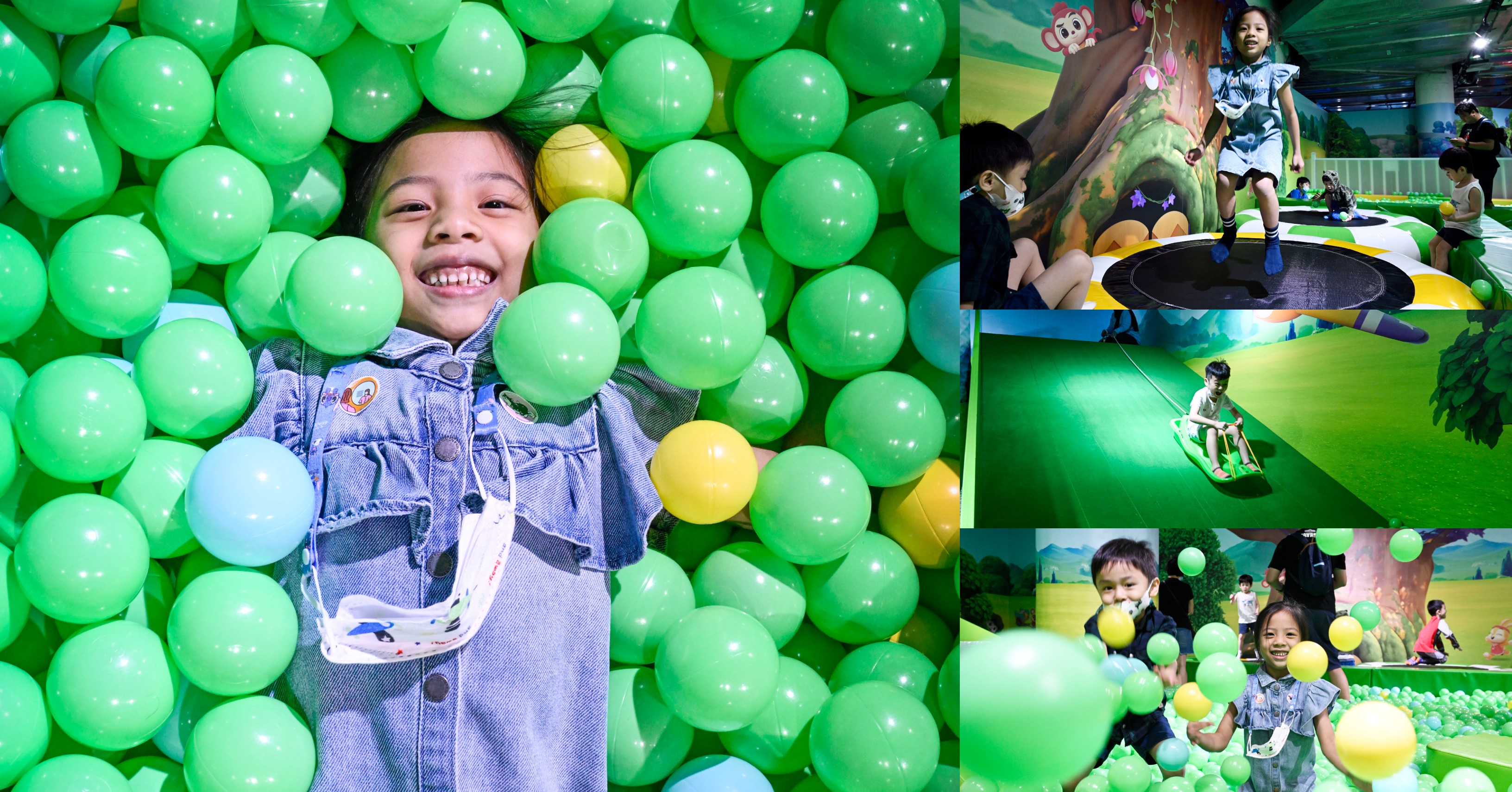 Sing along ~ Doo Doo Doo Station
Interactive game where kids and families

c

an dance to <Baby Shark Dance> choreography. There will be photo snapshots during the dance, and at the end of the dance, a QR code will be shown to the family to download their snapshots.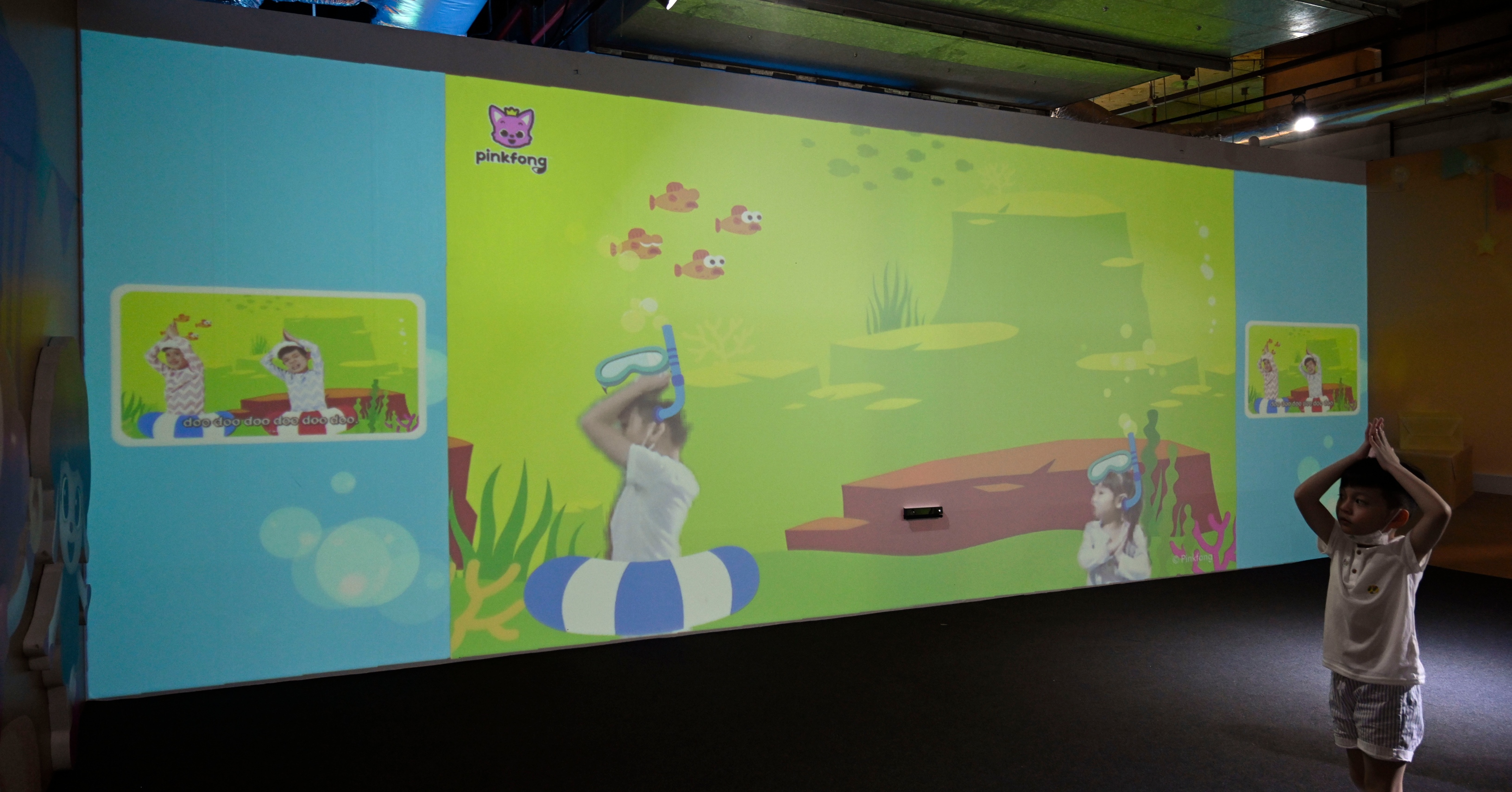 Round and Round with Favourite Characters
A merry-go-round ride with seats for kids and families to go round and round for fun sitting on their favorite carriage characters.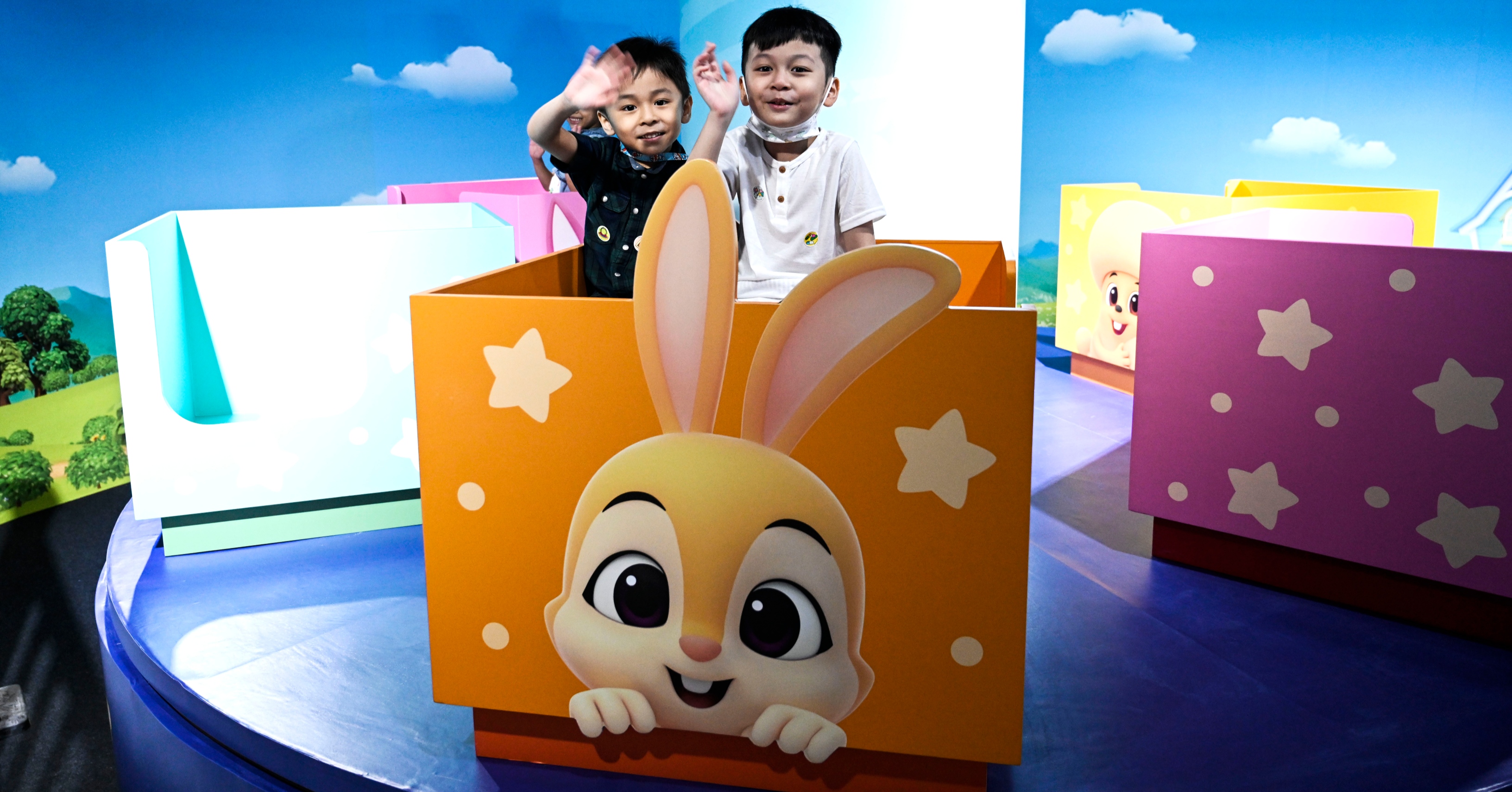 Riders in Action
Spring riders where kids can sit and swing back and forth for fun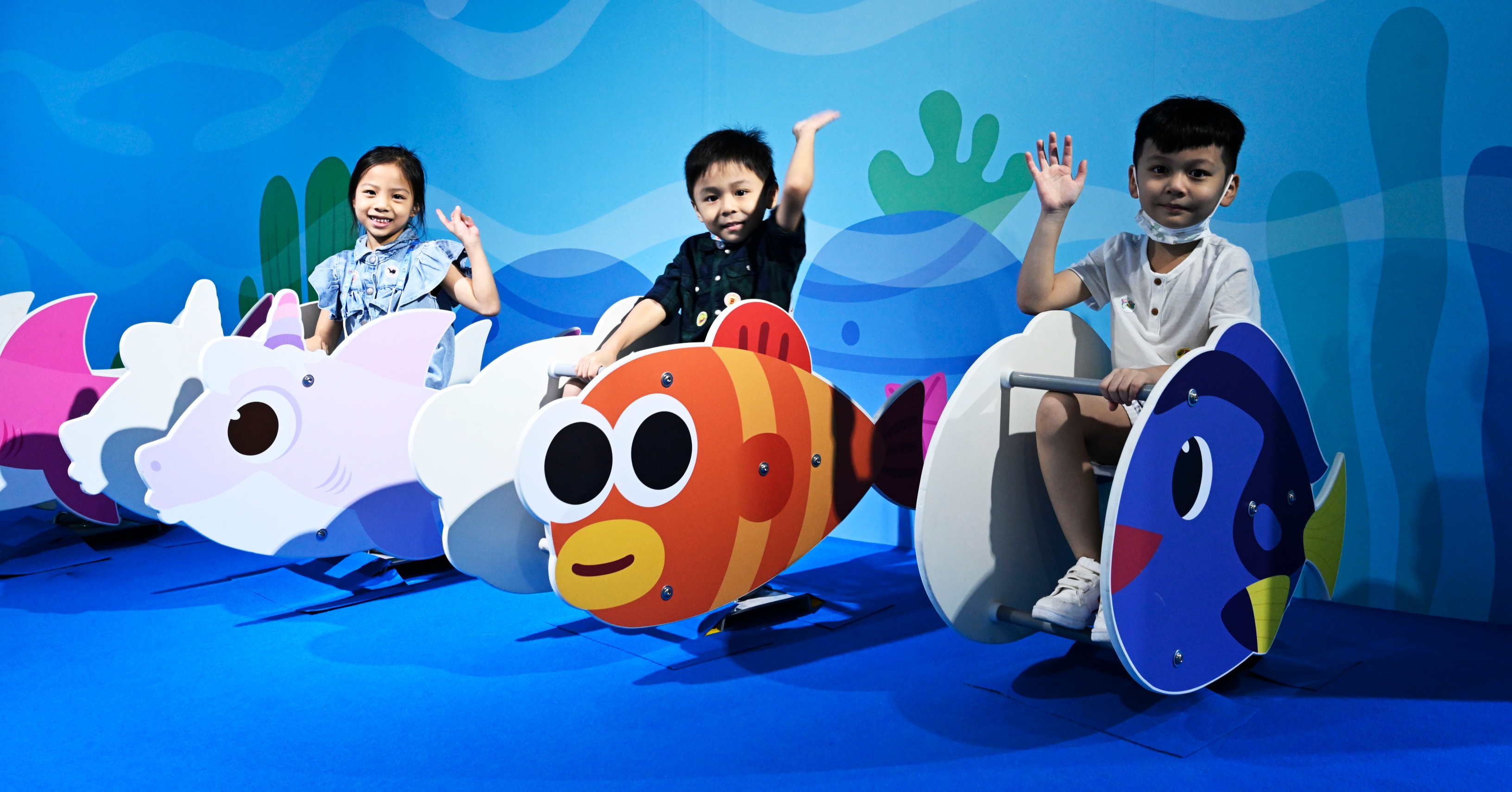 Sitting on the Sharks
A non-motorized Carousel ride where kids can sit on the shark-shaped balls and go around.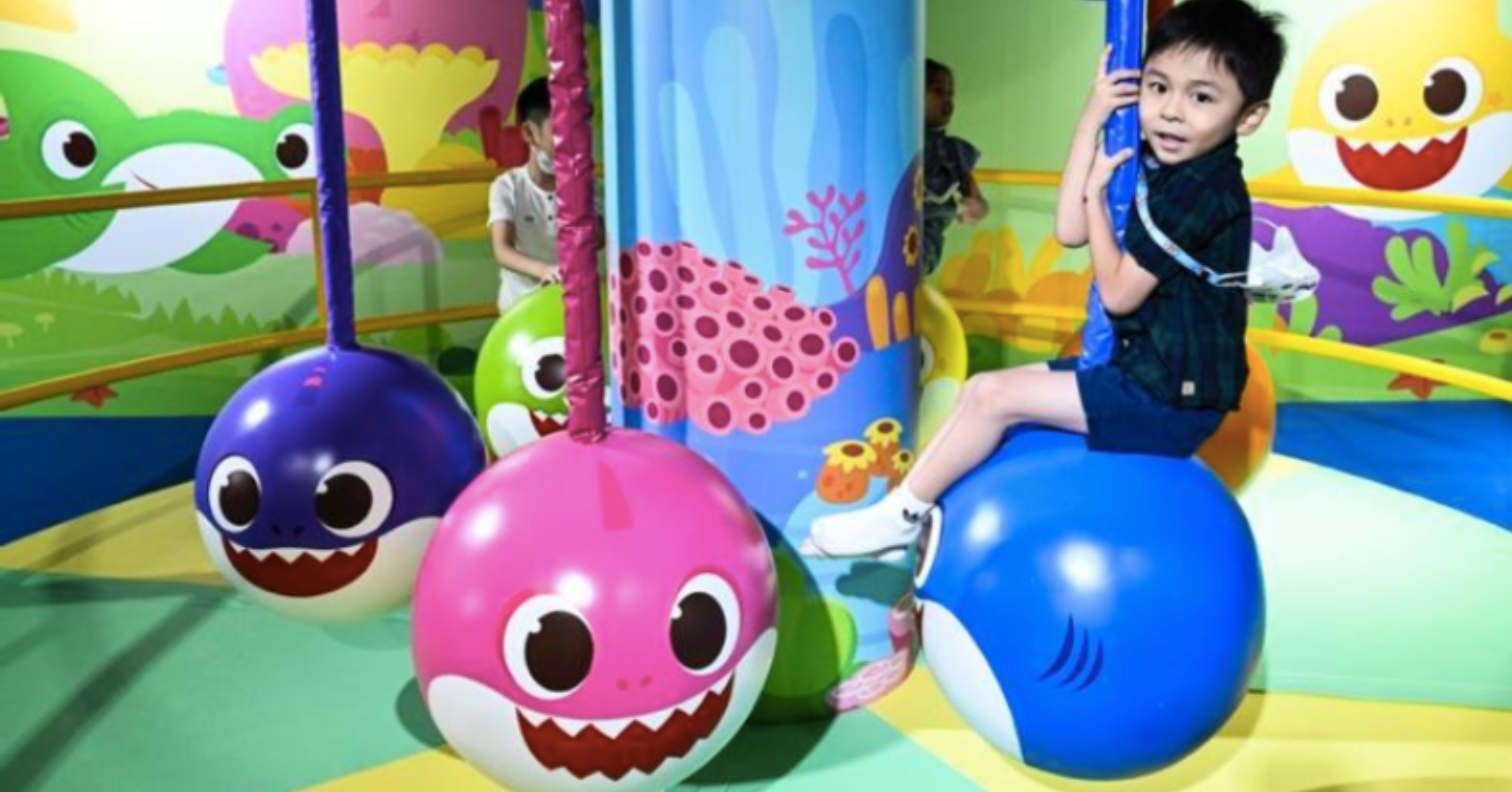 Tricycle Ride Under the Sea 
A tricycle ride where kids can ride and compete against one another through the racecourse enjoying the sea corals around them.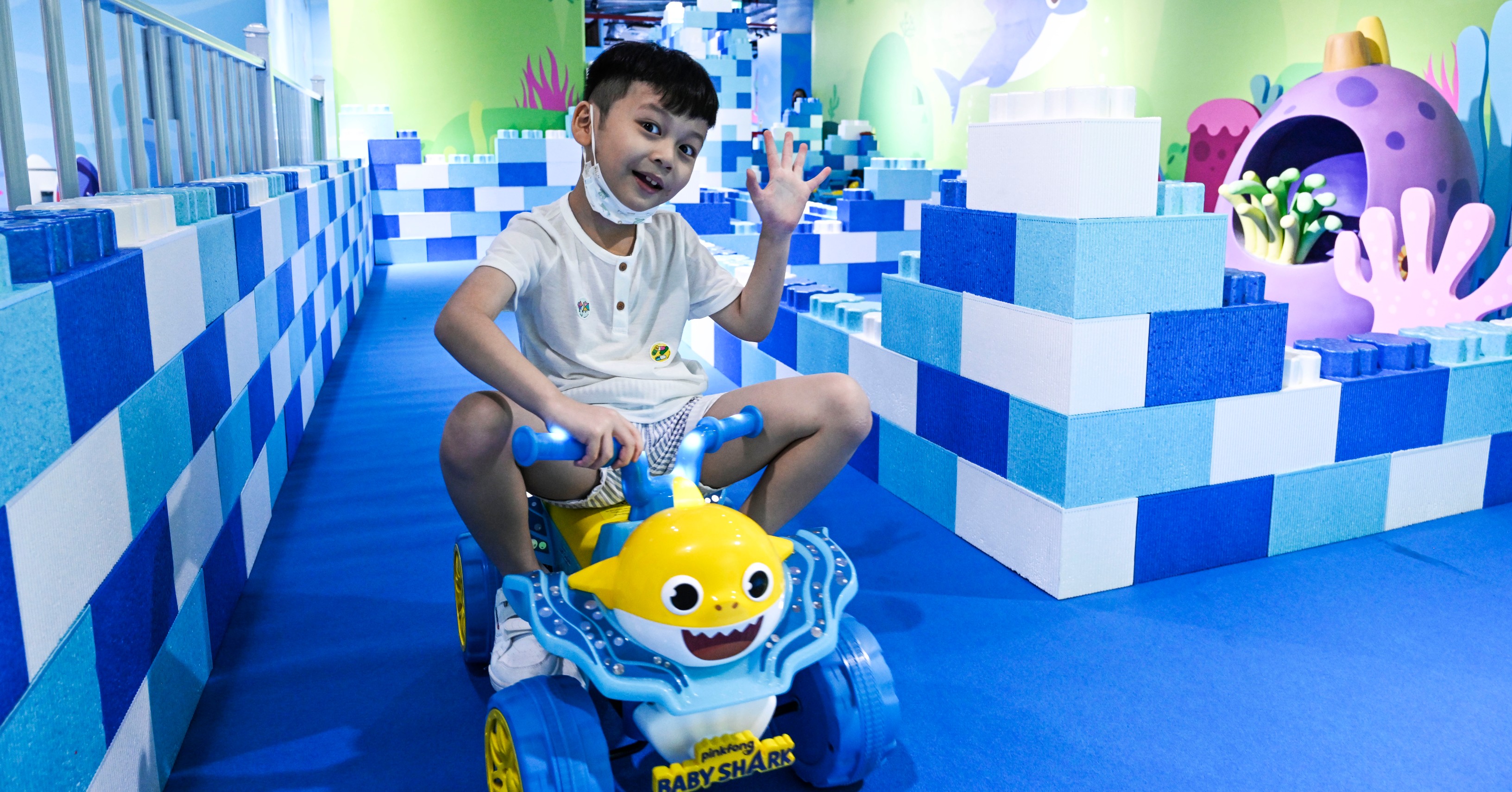 On the Beach
Hidden treasures waiting to be unearthed 
Lost in Mirror Maze
Let's find our way out of this fun and colorful mirror maze 
Winner 
An interactive game where kids can race alongside their favorite characters by running and jumping on the spot through fun obstacles displayed on the wall.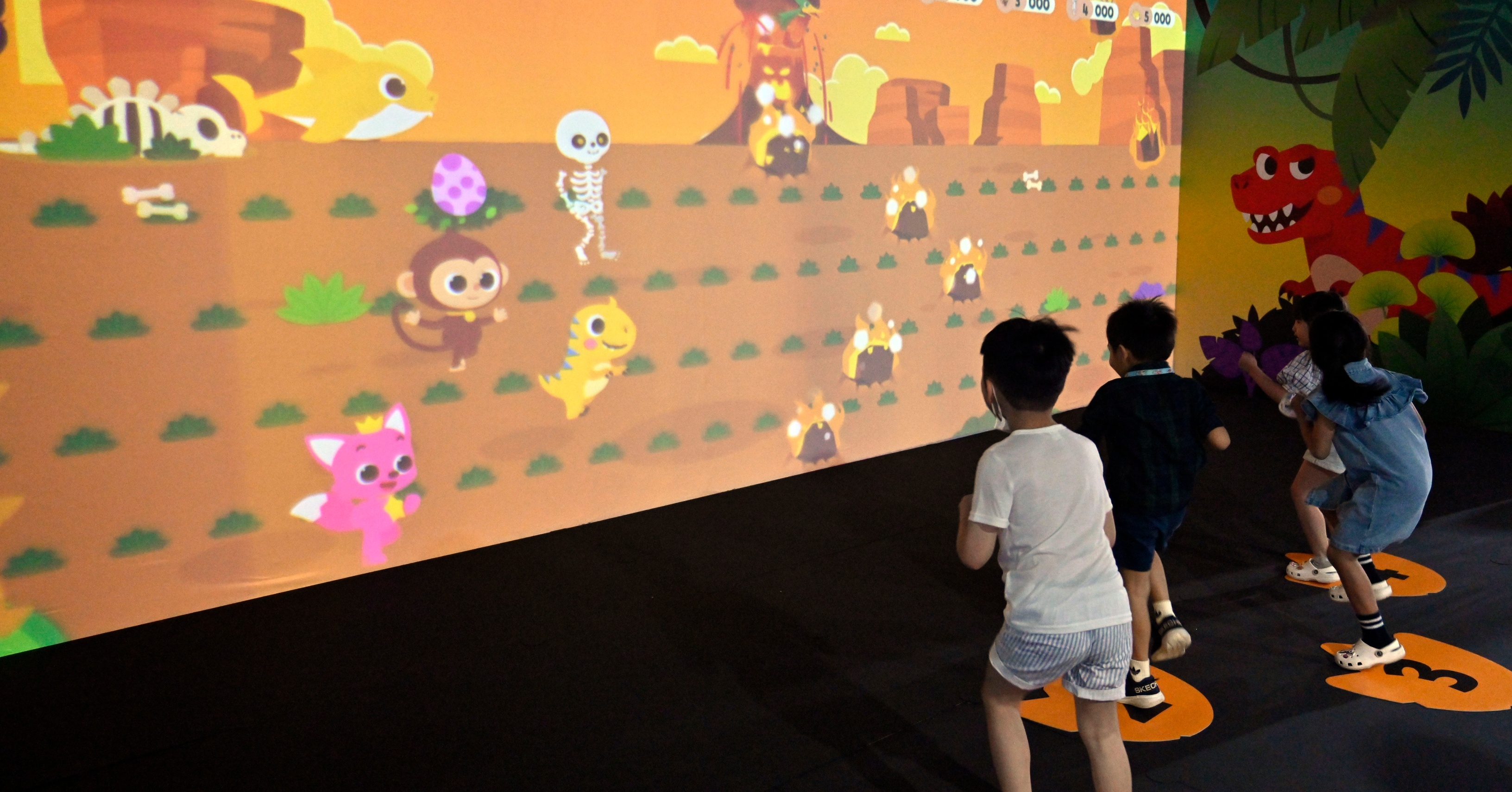 I am in Space 
Kids and families can snapshot their faces with expressions with fun choices to decorate and customize their spacesuits on the digital wall, where a QR code will appear for families to download their creative moments.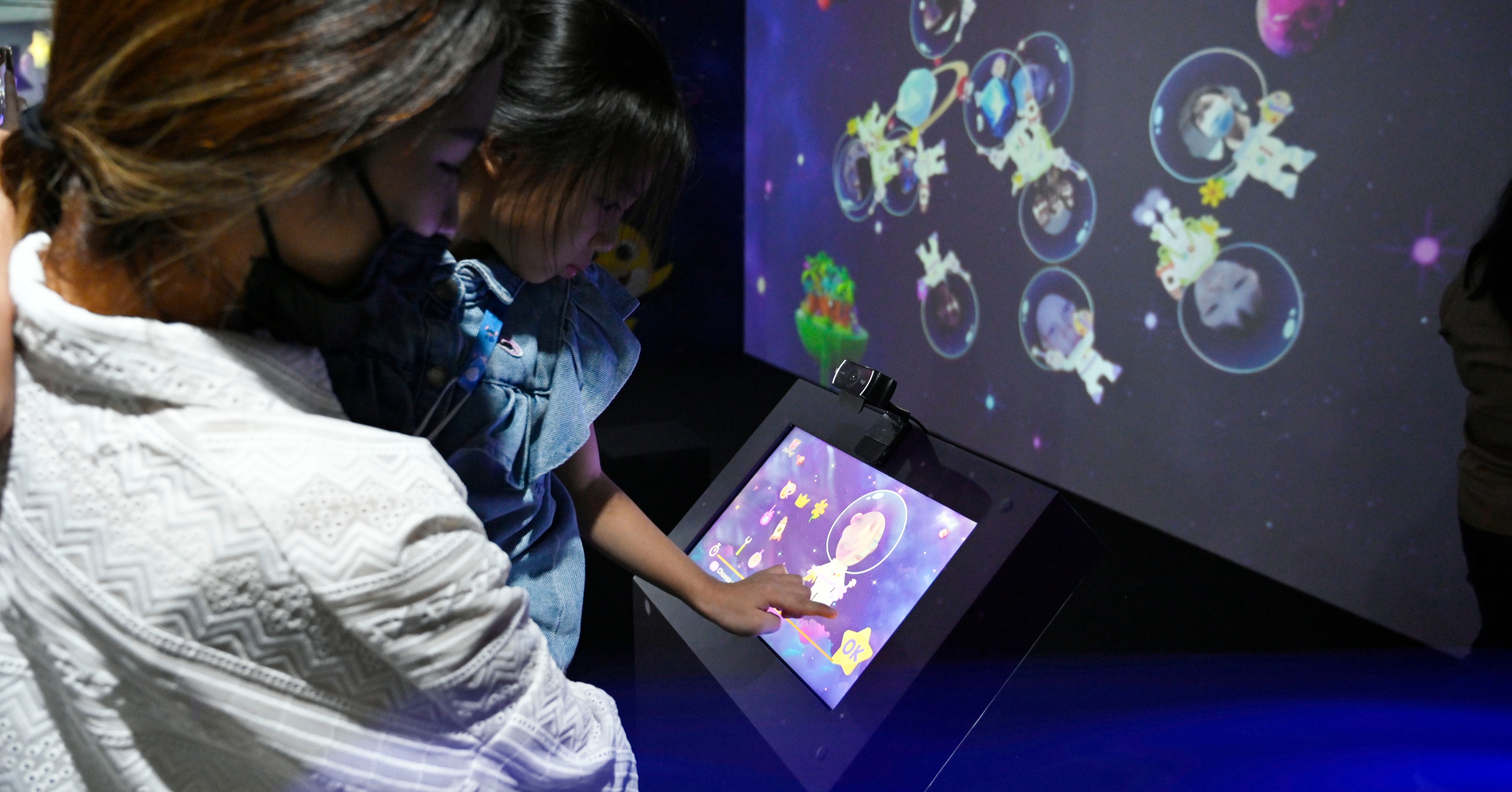 Ride into Space with Daddy Shark
A "pirate ship" that swings back and forth where kids and families can ride with Daddy Shark into space.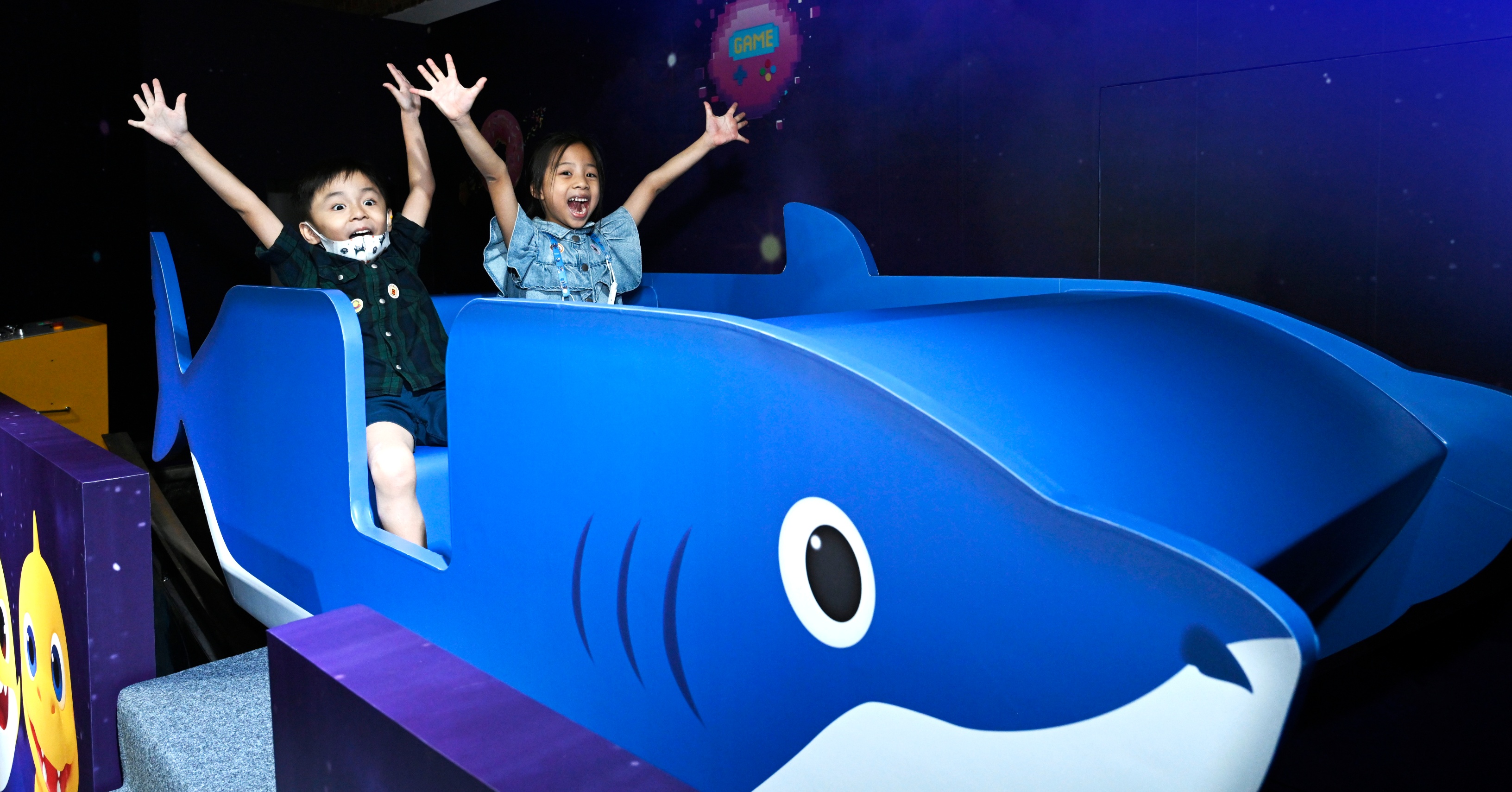 Trapped in the Bubbles
Get ready to be wrapped inside the bubble machine.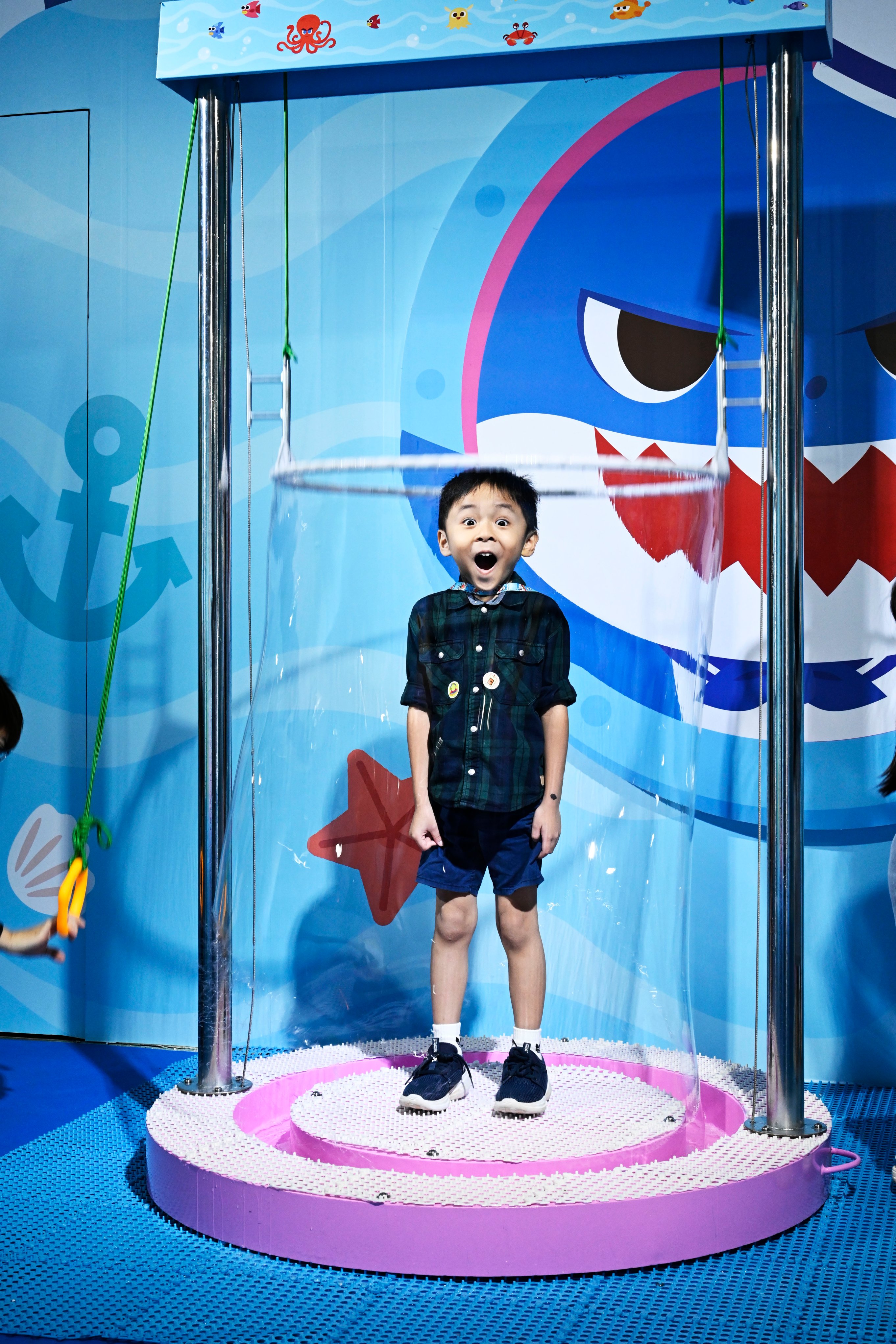 Flying through the Jungle
An adventurous zip line where kids can experience flying through the jungle.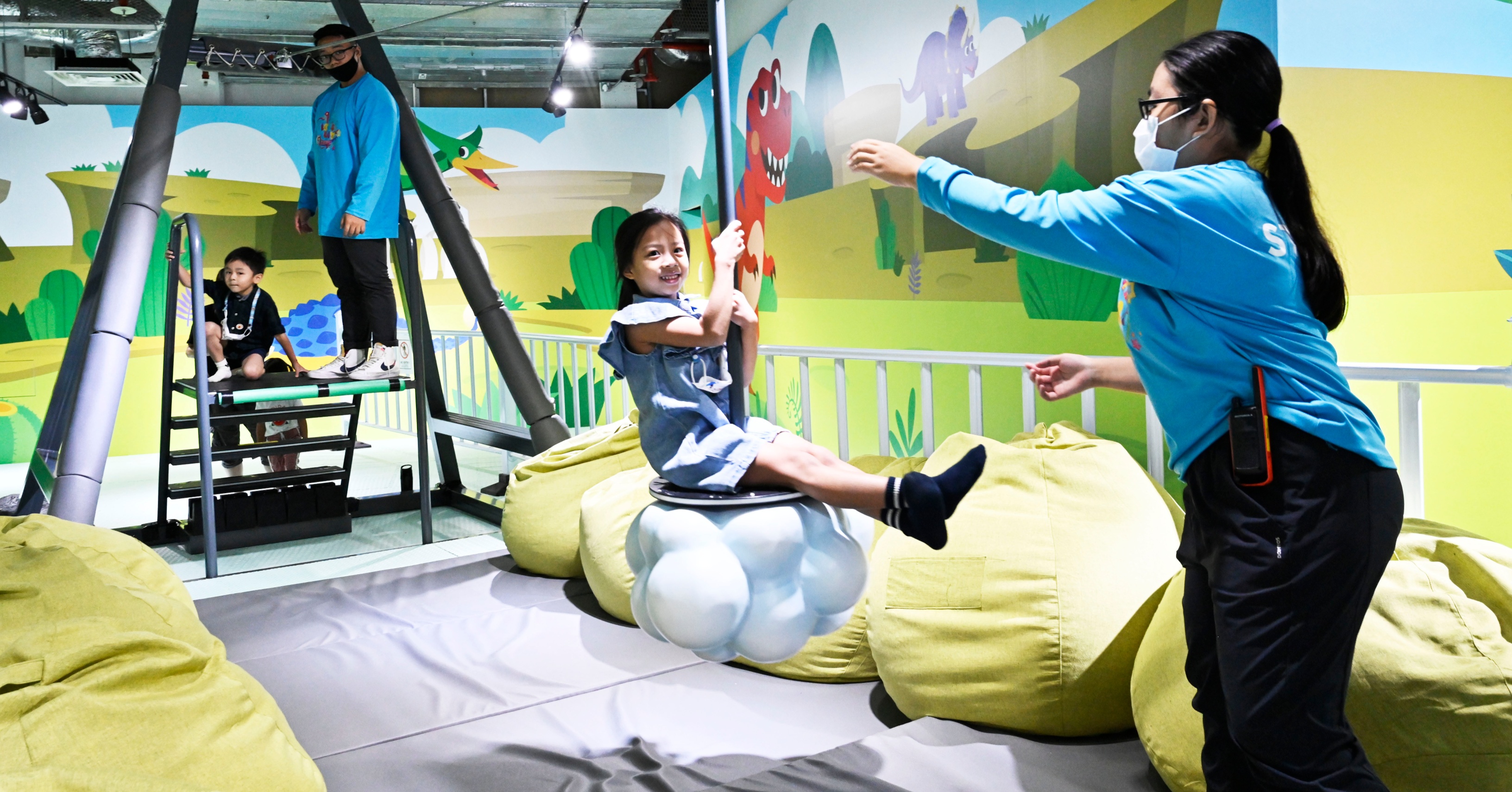 Bouncy Good Times
Kids can bounce and slide through the Pinkfong bouncy castle.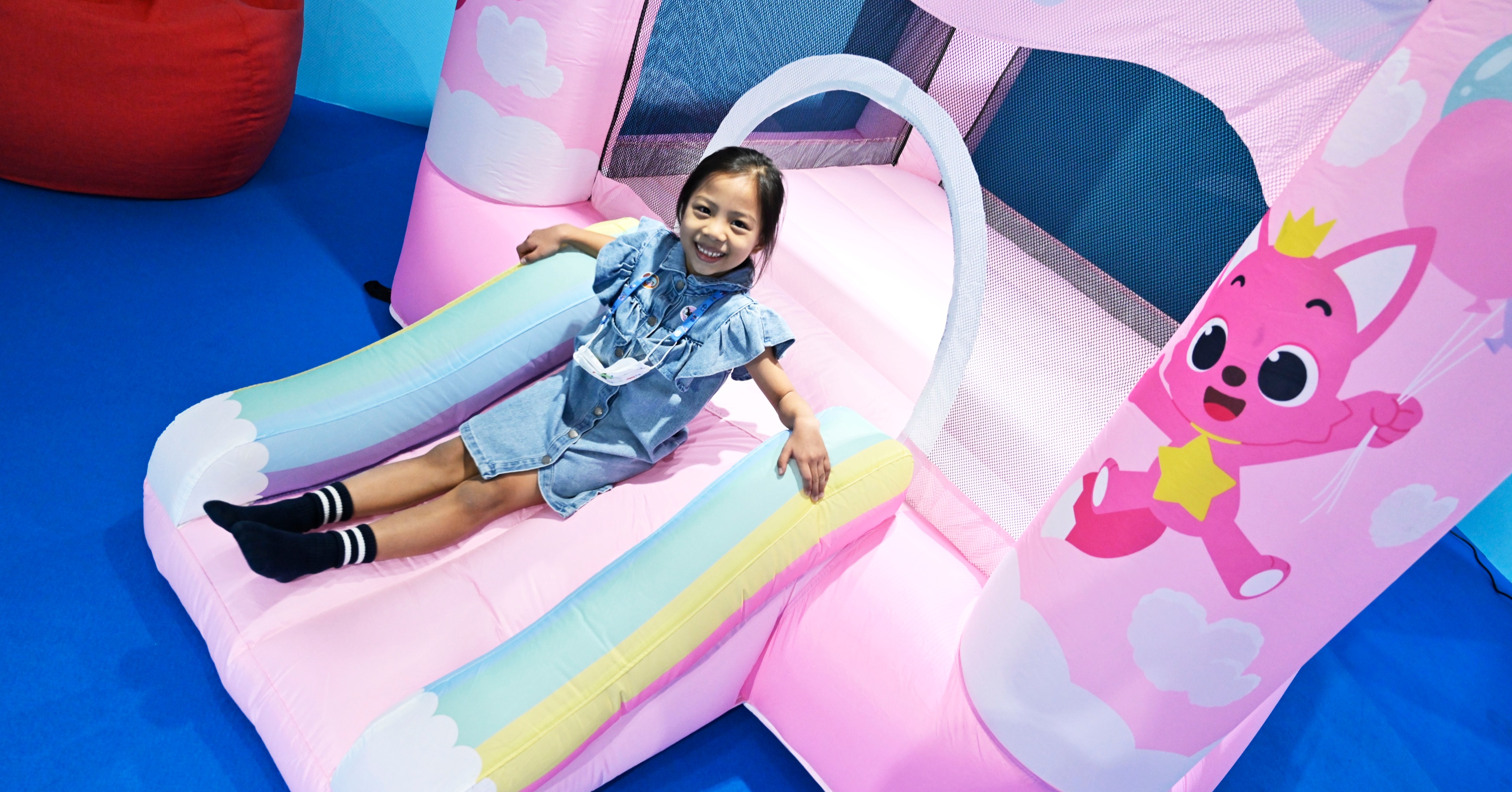 Photo Ops with not only Baby Shark, Pinkfong and Hogi but also with Poki and Myan from Pinkfong Wonderstar.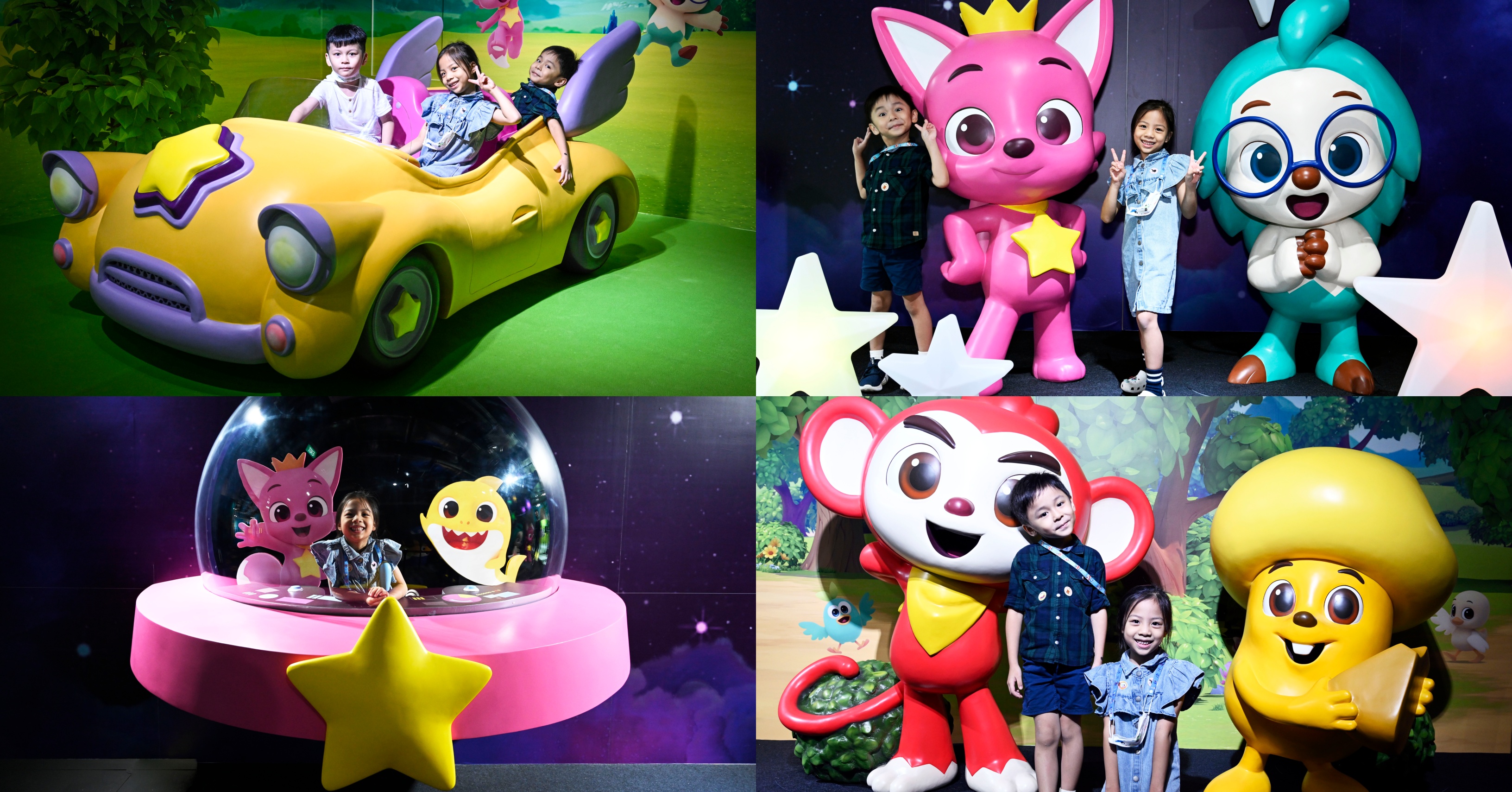 Also don't miss the chance for Meet and Greets with Pinkfong Characters!