"Baby Shark" song and also music video is not a new thing nowadays. Everyone in this whole wide world surely has heard this amazing song before. Even though it is a song made for children, it looks like this song is enjoyed by everyone from different levels of age. This song is recorded by a South Korean company called Pinkfong and it has now become the most-watched video ever on YouTube surpassing Despacito, the Latin pop smash by singer Luis Fonsi.
Recently, this particular "Baby Shark" video has made a new record with views of 7.05 billion times on YouTube only. Played almost non-stop, that would mean "Baby Shark" has been streamed continuously for a total of 30,187 years. Because of that, Pinkfong stands to have made more than RM21,000,000 from YouTube streams alone.
"Baby Shark" video took four years before it can finally reach the top of YouTube's most-played chart. Actually, this particular song is much older than that. This song has a very addictive "doo doo doo doo doo doo" hook and also fishy dance moves that have become a craze all over the world. This is the current position for most-watched videos.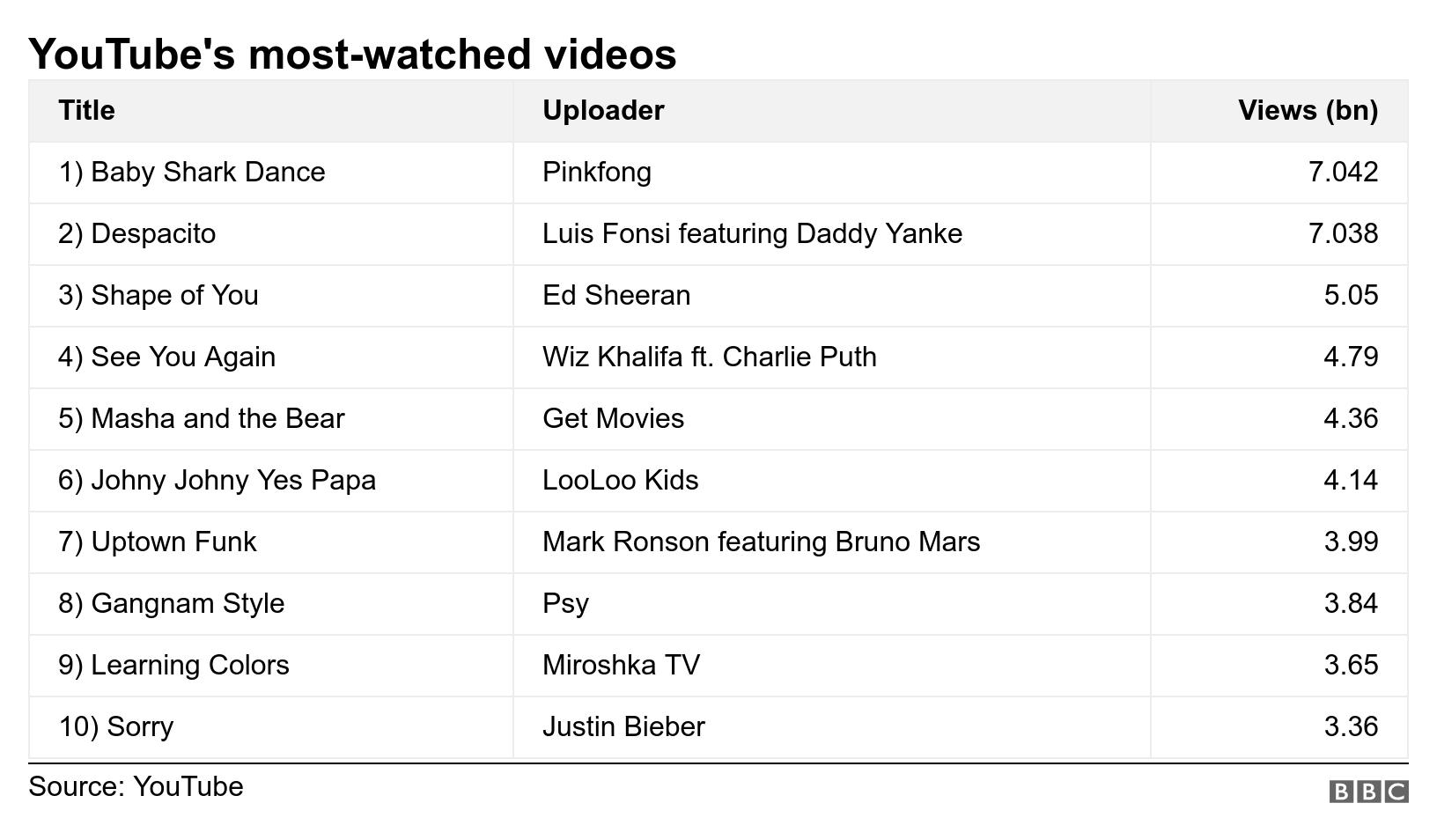 Sources: BBC News.