Getting ready to usher in the new year? Marrybrown got you covered with the much-anticipated Egg-stra Ong meal for you and your loved ones to celebrate the Year of the Rabbit with egg-stra abundance and joy! Always been a fan-favorite, the Egg-stra Ong menu is making its annual comeback filled with 'lagi power' rich and creamy salted egg flavors and new limited-time additions available now while stocks last. 
Constantly delivering 'something different' to their Memang Best fans, this year, Marrybrown ups the game by introducing new items to the Egg-stra Ong family namely Egg-stra Ong Fish Pau, salted egg fries, banana pie, and Fruity Fizz. Be it savory, salty, spicy, or sweet, the Egg-stra Ong menu is ready to satisfy all your cravings!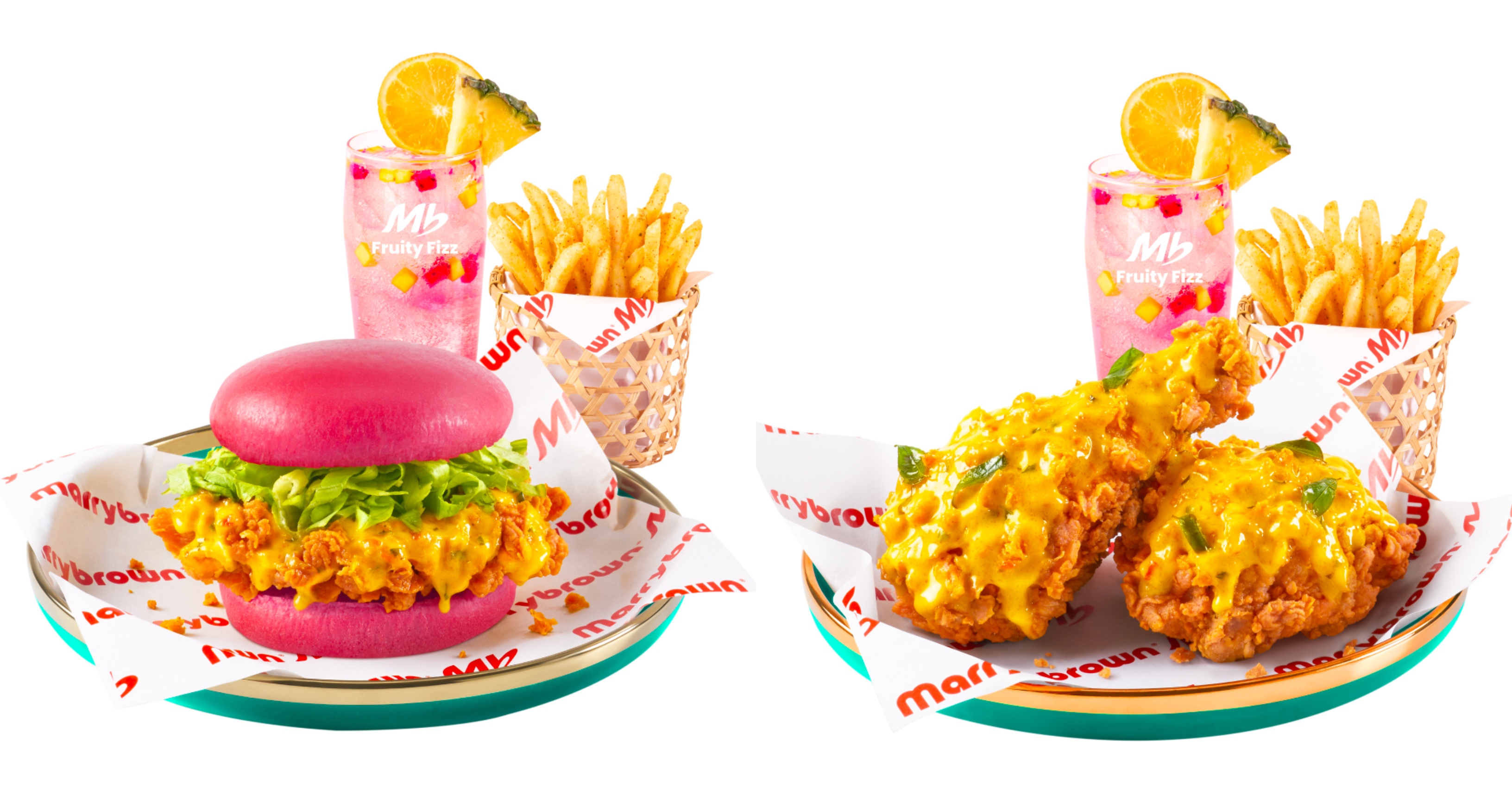 "Since the launch of the Egg-stra Ong menu, we have been hearing positive feedback from fans to bring it back every year, especially during Chinese New Year when they can share their salted-egg cravings with their family and friends. We are proud to bring it back this year with lagi power – as fans can expect nothing less than the rich salted egg sauce as usual and additions of new products to the menu for them to enjoy," said Dato' Joshua Liew, Chief Executive Officer of Marrybrown.
Egg-stra Ong Fish Pau is no doubt the new member that excites Memang Best fans the most! Perfectly paired with a soft steamed bun and Egg-stra Ong sauce, fans can experience layers of deliciousness when they sink their teeth into this delightful morsel as the fish fillet is fried till golden brown on the outside while keeping the voluptuousness on the inside. It is available in 2-pc à la carte from RM7.80 and 2-pc combo from RM14.80.
For fans who cannot get enough of the signature crispy chicken and burger coated with rich salted egg sauce, they can opt for the 2-pc Egg-stra Ong Chicken Combo and Egg-stra Ong Burger Combo, priced from RM20.80 and RM16.80 respectively. If you would like to indulge in both crispy chicken and burger, Egg-stra Ong Box Meal is the go-to which is priced from RM25.80. Elevate your Egg-stra Ong experience by upgrading the regular fries to the new salted egg fries sprinkled with salted egg powder! You can upgrade to salted egg fries from RM1.00 or enjoy it with all Egg-stra Ong combo meals.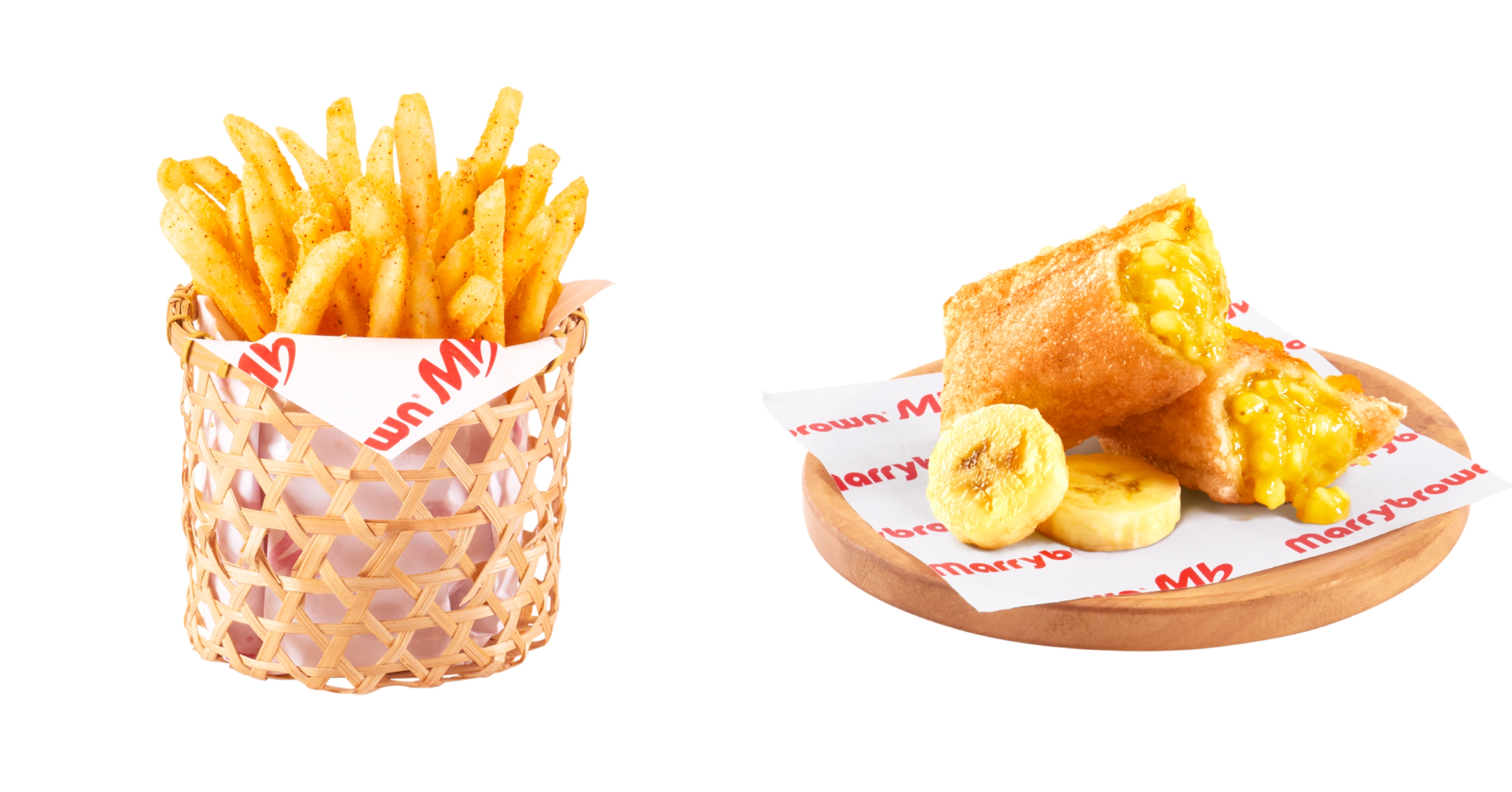 All combo meals also come with a cup of Fruity Fizz infused with refreshing flavors of orange, pineapple, mango, and dragon fruit while the Egg-stra Ong Box Meal comes with mashed potato on top of fries and beverages. Not forgetting desserts! Complete this hearty meal with Marrybrown's new banana pie with the perfect pie crust and sweet, soft banana filling which can be purchased with any meal from RM3.50.
"The overwhelming response and support from our customers are the motivation that pushes us to improve the quality of our food and service while bringing more delicious goodness to all Malaysians. We are grateful that our fans have been enjoying the Egg-stra Ong menu every year, and we hope it will fill Malaysians' hearts with bliss to celebrate Chinese New Year for years to come," said Dato' Joshua Liew.
Marrybrown currently serves millions of customers in more than 500 restaurants across 16 countries with the objective of delivering the highest standard of quality, service, cleanliness, and value for the perfect dining experience.
For more information on Marrybrown, MB App, promotions, and delivery services, please visit: 
Website: https://marrybrown.com/ 
MB App: https://mbapp.marrybrown.com/ 
Facebook: Marrybrown Malaysia
Instagram: Marrybrownmy
YouTube: Marrybrown TV