With the Syawal season around the corner, MYAirline is making it easier for guests to travel to their destinations with a  range of affordable flight options to eight local destinations. 
Wrap up your Hari Raya preparation before the season starts with the Raya Sale! Take advantage of the booking period from now until 15 February and the travel period from  14 April to 7 May 2023. The Dreaming of a Getaway promotion offers a great opportunity for travelers to make the most out of the travel period between 13  February and 30 June 2023 with a booking period from now till 19 February 2023.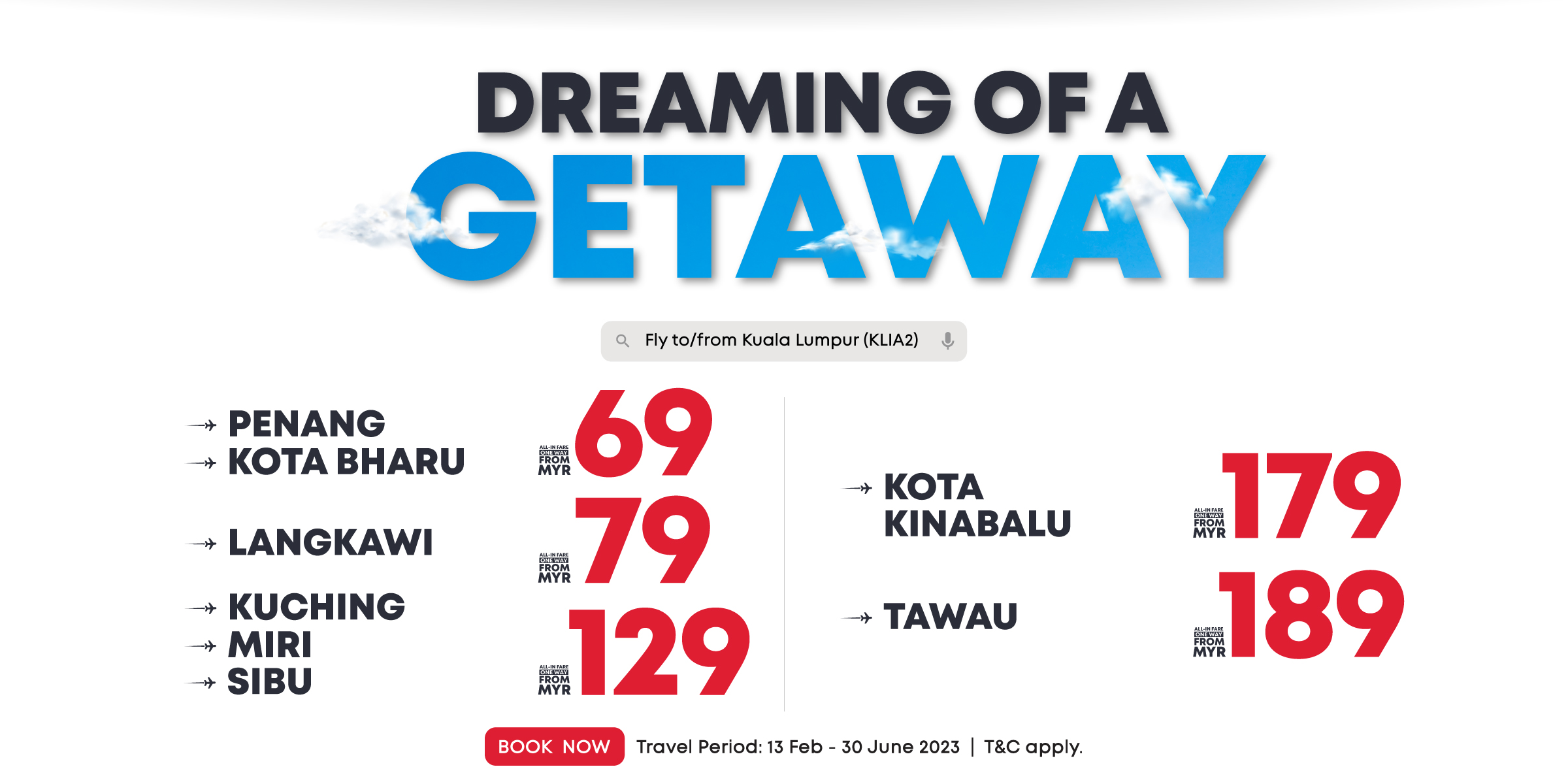 Arrive in comfort and convenience from MYR39* for all MYAirline destinations including  Penang, Kota Bharu, Langkawi, Kuching, Sibu, Miri, Kota Kinabalu, and Tawau from 14  April to 7 May 2023. Get free 15kg baggage allocation and free seat selection on top of the low fares. Bookings for this promotion runs from 15 to 19 February 2023. 
With all-in fares starting from MYR69* for the same eight destinations in the latter two campaigns, passengers are spoilt for choice with the multitude of flights available to those destinations. Sip a coconut shake on the beaches of Penang or drop by Kuching  Waterfront for mouthwatering dishes for your iftar meal. 
With a focus on reliability, one can also expect to be on time, especially for the balik kampung season. Skip the traffic and delays on the road and have more time to prepare the rendang tok and lemang for Hari Raya. With spacious seats and ample legroom in MYAirline, one can expect to be well-rested before the hustle and bustle of Syawal start. Bookings can easily be made on the app or online at myairline.my.  
For more information on the promotional offerings of flights mentioned in this announcement as well as the terms and conditions for each promotion, please head to our website at myairline.my or MYAirline apps via Apple Apps Store and Google  Play Store.  
*All-in fare includes airport tax. Flights and fares are subject to availability and are for one-way travel per passenger only.