HABIB, Malaysia's leading jewelry brand revealed its latest campaign "Rantaian Kasih di Aidilfitri 2023" at the Grand Hyatt Kuala Lumpur today. This year's campaign, which runs from March 23 to April 21, 2023, draws inspiration from, as well as showcases, the traditional practice of Tekat, a style of Malay ornamental embroidery that employs the use of gold threads on a background of richly colored velvet.
As a Malaysian brand, HABIB is shining a light on the beauty of Malaysian crafts and traditions. Tekat embroidery has long been an integral part of Malay culture, where it was originally a court art associated with royal regalia, palace adornment, and rites of passage. Often used to decorate ceremonial items and all manner of items used mainly during Malay weddings, Tekat demands finesse and precision in its design and production. Equally, HABIB demands the same level of intricacy and detail in the design and craftsmanship of its products, as evident in the HABIB Rantaian Kasih di Aidilfitri 2023 collection.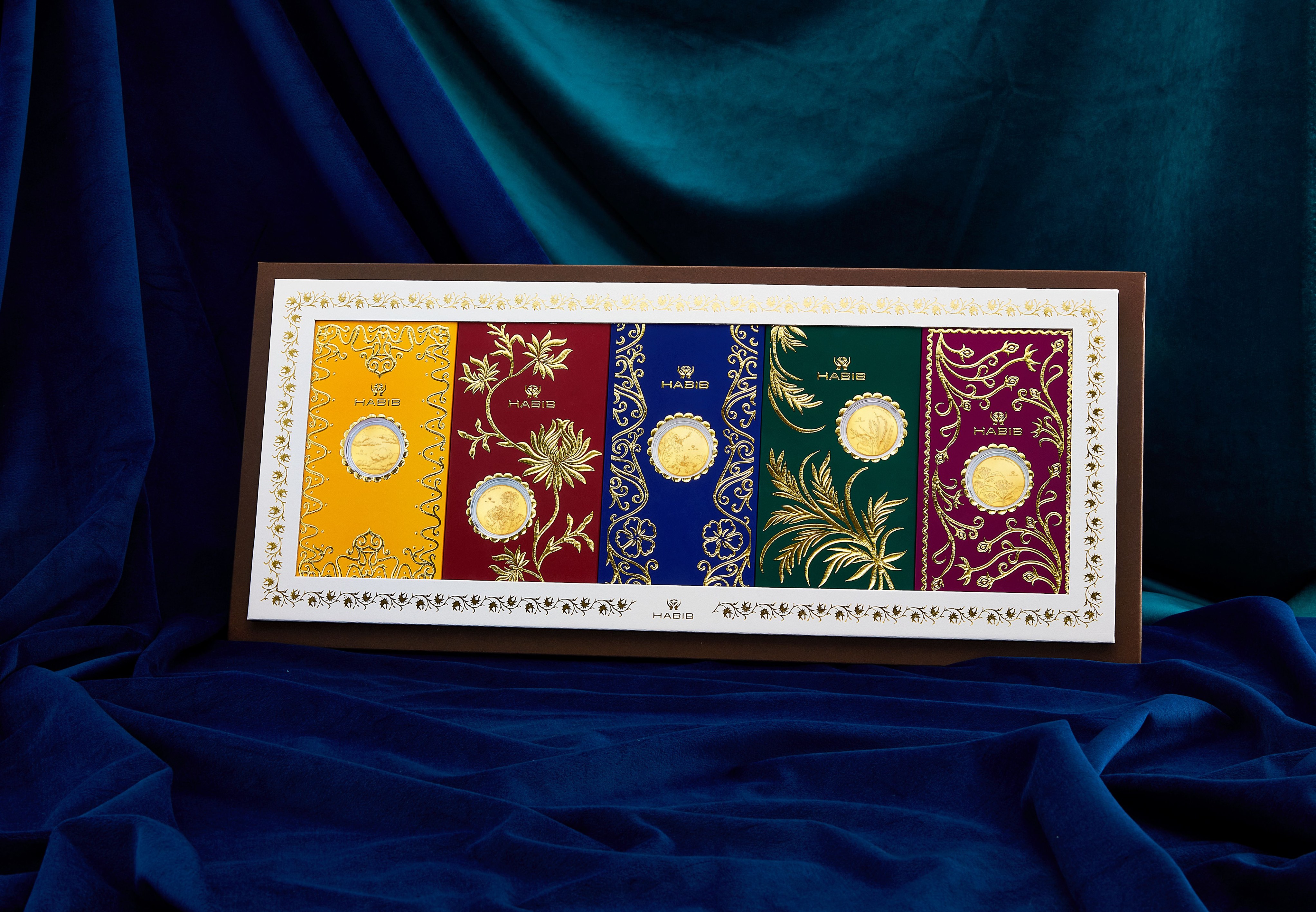 Speaking about the Aidilfitri campaign, HABIB Group Executive Chairman, Dato Sri Meer HABIB, said, "Hari Raya Aidilfitri for us is always a time to renew our bonds with family, friends and loved ones as well as to seek their forgiveness. That is why our Hari Raya Aidilfitri campaign has for the last 20 years been carrying the theme of Rantaian Kasih, or 'the ties that bind'. And that is why, this year we are proud to showcase the exquisite craftsmanship of Malaysian Tekat."

"Rantaian Kasih is about celebrating the deep connections we have with our customers and the joy of seeing families come together to find new favorite pieces that will let them look their best during the festivities. We make it our mission to ensure they can choose from a wide collection of the most beautiful and exclusive jewelry for Raya."
A star product in this year's line-up is the HABIB Arowana Collection, which plays on the geometric and fluid shapes that mimic the dragonfish, prized for its glimmering scales and sinuous body, and coveted for its auspicious symbolism associated with good health, wealth, prosperity and power. There are statement pieces, which are made with 18K gold in high polish and diamonds, as well as unique multi-functional designs set with a combination of gemstones, that can be worn as necklaces or brooches. There are long diamond pendants, which are popular during the festivities that pair exquisitely with baju kurung or kebaya. There are also ornate pieces created in distinctive concave and convex shapes that make a great impression on any ensemble.

The well-loved and much-imitated HABIB Oro Italia 916 collection also has a range of new, sophisticated designs, combining different finishings like high polish, diamond cut, matte, and satin finish. These designs bring a new twist to classic designs.
The latest HABIB Exclusive 916 gold collection also will turn heads with a new combination of yellow and white gold designs that are only available at HABIB. For men, the ever-popular Butang Baju Melayu now comes in new shapes and colors, matched with silver palladium rings. For children, there is a selection of 916 gold pieces with floral and butterfly charms.
This year's HABIB gold wafer coins celebrate Aidilfitri with an homage to the traditional art form of Tekat, with motifs inspired by nature and local plants. These Limited Edition 999.9 Gold Wafer Coins come in five different designs – Bunga Cengkih (Cloves), Bunga Kekwa (Chrysanthemum), Bunga Padi (Padi), Bunga Raya (Hibiscus), and Awan Larat (Cloud). Each gold wafer coin is beautifully packaged in a collectible sleeve ideal for gift-giving, as duit raya, or for collectors to treasure. They are sold individually or as a set of five.

To spearhead the 2023 HABIB Aidilfitri Campaign, HABIB has selected popular actress and influencer, Sharifah Rose, as the face of the campaign. HABIB has also partnered with renowned Malaysian designer, Syomirizwa Gupta, whose bright colors and luxurious designs are a stylish complement to the HABIB Rantaian Kasih di Aidilfitri 2023 Collection.

The Rantaian Kasih di Aidilfitri 2023 campaign was launched by HABIB Group Executive Chairman, Dato' Sri Meer HABIB, accompanied by HABIB Group Executive Director, Datin Sri Zarida Noordin, Senior General Manager Sales, Mohd Zaruddin Mahmud and Chief Marketing Officer, Joseph Lam. The launch event featured a Tekat artist, demonstrating the intricacies of her craft for all to appreciate, as well as entertainment by top Malaysian performer, Kaka Azraff.
The campaign is now visible across all social media platforms and in the leading press and will run in all HABIB showrooms nationwide, from March 23 to April 21, 2023. For more information, visit www.habibjewels.com or follow HABIB's social media pages on Instagram and Tiktok (@habibjewelsofficial), and Facebook (@habibjewels).