To usher in the month of Ramadan, Marks & Spencer (M&S) has announced the launch of its latest campaign; a true tribute to the essence of togetherness and joy. The heartwarming campaign showcases Malaysian actresses and proud parents Juliana Evans and Tasha Shilla as they indulge in festive essentials and delectable treats with their loved ones.
The video showcases an Aidilfitri reunion fit for royalty, as Juliana Evans and her family welcome Tasha Shilla and family into their home to reconnect over a hand-picked selection of luxurious M&S treats. The campaign captures the spirit of the festivities and encourages viewers to savor the finer things in life, such as time spent with family and friends. These connections unite us and are a welcomed source of meaning and comfort.
As the festive season draws near, we prepare to embark on a journey filled with warmth, love, and precious memories. It's a time for hearty laughter, heart-to-heart conversations, and shared meals with our nearest and dearest.
With an exclusive range of premium offerings, Marks & Spencer seeks to illuminate the Raya season with a carefully curated selection of delicious food, mouth-watering desserts, and elegant clothing. The M&S store is a treasure trove of delights, waiting to be discovered by all who seek to create cherished moments that will last a lifetime.
Elevated Style Meets Comfort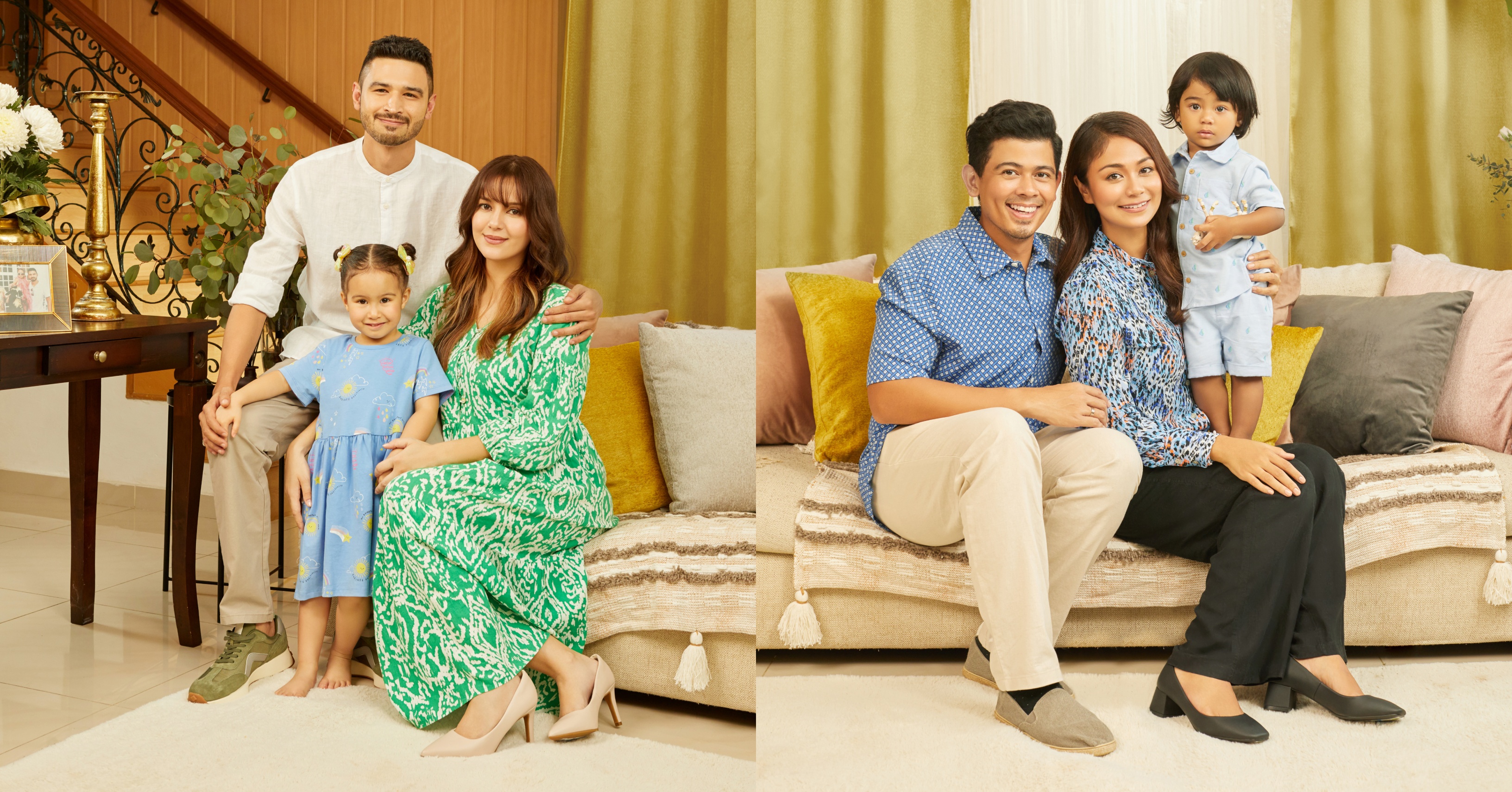 Without compromising on style or comfort, M&S' Ramadan fashion collection has something for the whole family.
Join Juliana and Tasha and make a fashion statement this Hari Raya with bold prints and vibrant colors. The modest yet timeless styles are versatile and exude sophistication and elegance – seamlessly taking you from day to night with ease.
The range of womenswear includes chic blouses and flowy midi and maxi dresses, in serene blues, fuchsia pinks, and tranquil greens. Adorned with dropped waists, puffed shoulders, and cuffed sleeves, these designs embody a flattering fit and feminine silhouette.
Add to your comfort and confidence with the Marks & Spencer shapewear collection. Make this Hari Raya even more special by looking and feeling your best with shapewear designed to give a smooth and streamlined look all day long. From high-waisted shorts to shaping slips, the collection has something for every body type and outfit.
The latest video from M&S not only showcases the stunning Hari Raya collection worn by Juliana Evans and Tasha Shilla but also offers a glimpse into the brand's new menswear and kidswear lines.
The menswear line features exceptional easy-to-wear wardrobe staples, including comfortable chinos and pure cotton Oxford shirts. For a breezy look, the linen wear range consists of expertly crafted shirts with pure fabrics, classic collars, and concealed button placket which gives a polished finish. When the occasion calls for a more casual style, the Marks & Spencer trainers and loafers are the perfect kicks to throw on for an effortless look.
Let your children's personalities shine no matter where the celebration takes place with the M&S kidswear collection. Girls are free to show off their twirls in beautiful floral dresses and skirts with charming frilled hems while boys can play with ease in a variety of cotton-rich shirts in stripes and embroidered detailing, paired with cool cotton-rich chino shorts.
Starting from April 7-24, shoppers can flaunt these fabulous looks at affordable prices with Marks & Spencer's Spend and Save promotion. Enjoy RM50 off for every RM350 spent and RM100 off for every RM600 spent.
Raya Table Must-Haves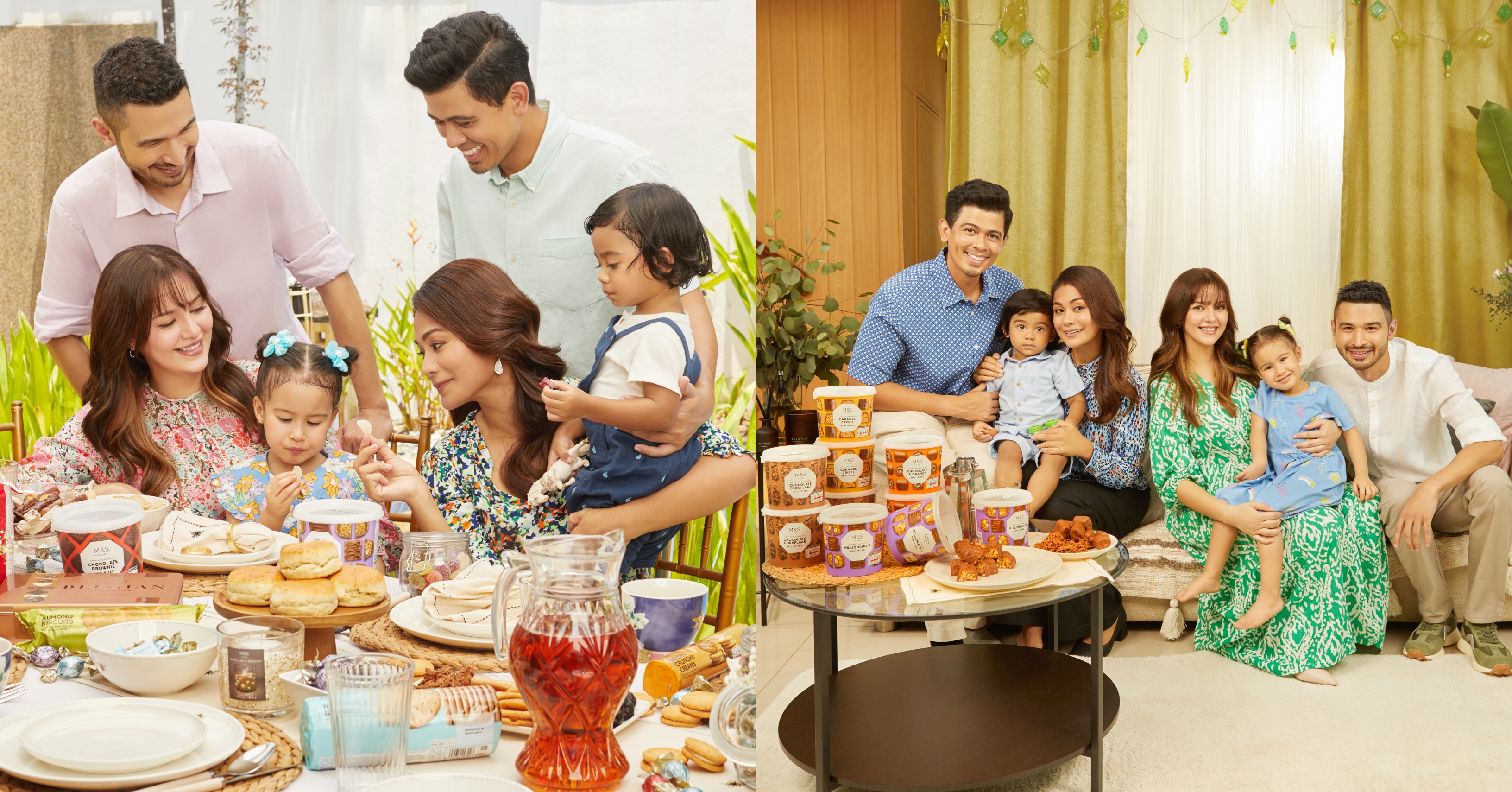 No Hari Raya open house is complete without a spread of sweet and savory delights. Indulge your guests with Marks & Spencer's classic biscuits, which make the perfect complement to tea or coffee. With an extensive range of options to choose from, including Digestive Biscuits, Rich Tea Biscuits, and Almond Biscuits, you can mix and match to create the ideal assortment for your guests. Plus, when you purchase three or more packs of these high-quality biscuits, you can save 15%, making them a great value for this festive occasion.
Marks and Spencer's family favorites are a delicious addition to any snack or dessert table. The Cheese Twists, Redcurrant Puffs, and Belgian Chocolates are made with premium ingredients crafted with the utmost care ensuring a delicious and satisfying experience with every bite. Whether you're entertaining guests or looking for a special treat for yourself, these beloved products are sure to impress.
Make your dessert table the star of the show and satisfy your guests' sweet cravings with the crowd-pleasing Marks & Spencer's mini-bites range. The Chocolate Brownie, Chocolate & Orange, and Chocolate Cornflakes mini bites are guaranteed to put a smile on your guests' faces and provide a delicious escape from the festive hustle and bustle. Take advantage of the buy two at RM57 (mix and match) promotion and stock up on these delectable mini bites to impress your guests with a variety of irresistible flavors.
The Gift of Giving

M&S is offering curated hamper sets filled with all the must-have goodies. Shoppers can select from 7 different hampers. Aptly named Festive Treat, Raya Selection, Fancy Treats, Luxurious Selections, Extravagant Selections, Lavish Indulgence (pictured), and Delightful Opulence. The hampers are priced between RM199 and RM999.
These limited edition hampers will be available for online purchase at https://www.mnshamper.com/ as well as in-store nationwide from March 22 onwards.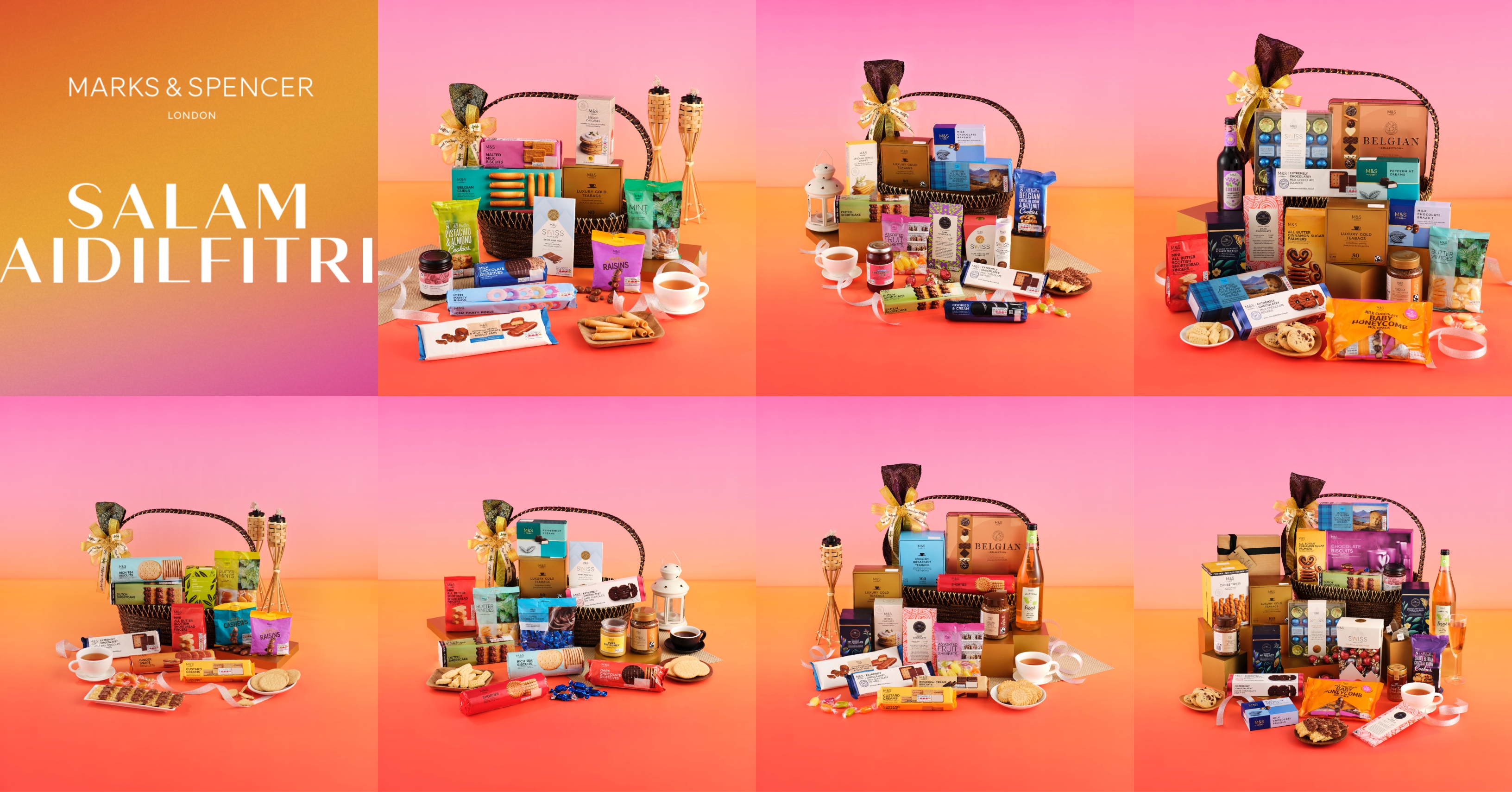 Spin and Win
In celebration of Hari Raya, the M&S Suria KLCC store will be launching an exciting Spin and Win contest from April 7-16. Customers will need to spend a minimum of RM280 on a single receipt to get a chance to spin the wheel and win exciting deals and offers.
For more information on the new Ramadan collection, please visit M&S stores nationwide or online at https://www.marksandspencer.com/my/ and follow M&S on Instagram, Facebook, and TikTok.