Jojo Events and My Events International will be organising the highly anticipated 2023 iKON World Tour Take Off in Kuala Lumpur. Taking place on 22nd July 2023, this event will showcase the incredible talent of iKON—comprising JAY, SONG, BOBBY, DK, JU_NE, and CHAN—in Malaysia. iKON was last seen in the country in 2018 and returning back to the scene in Kuala Lumpur, they will be promoting their new album "Take Off" as part of their World Tour. This appearance will mark the group first concert since departing its original label, which was YG Entertainment in December 2022. iKON World Tour Take Off will be held in various cities across Asia, Europe and the USA, beginning May 2023. The long-awaited concert has created a buzz and excitement among fans worldwide, a show not to be missed!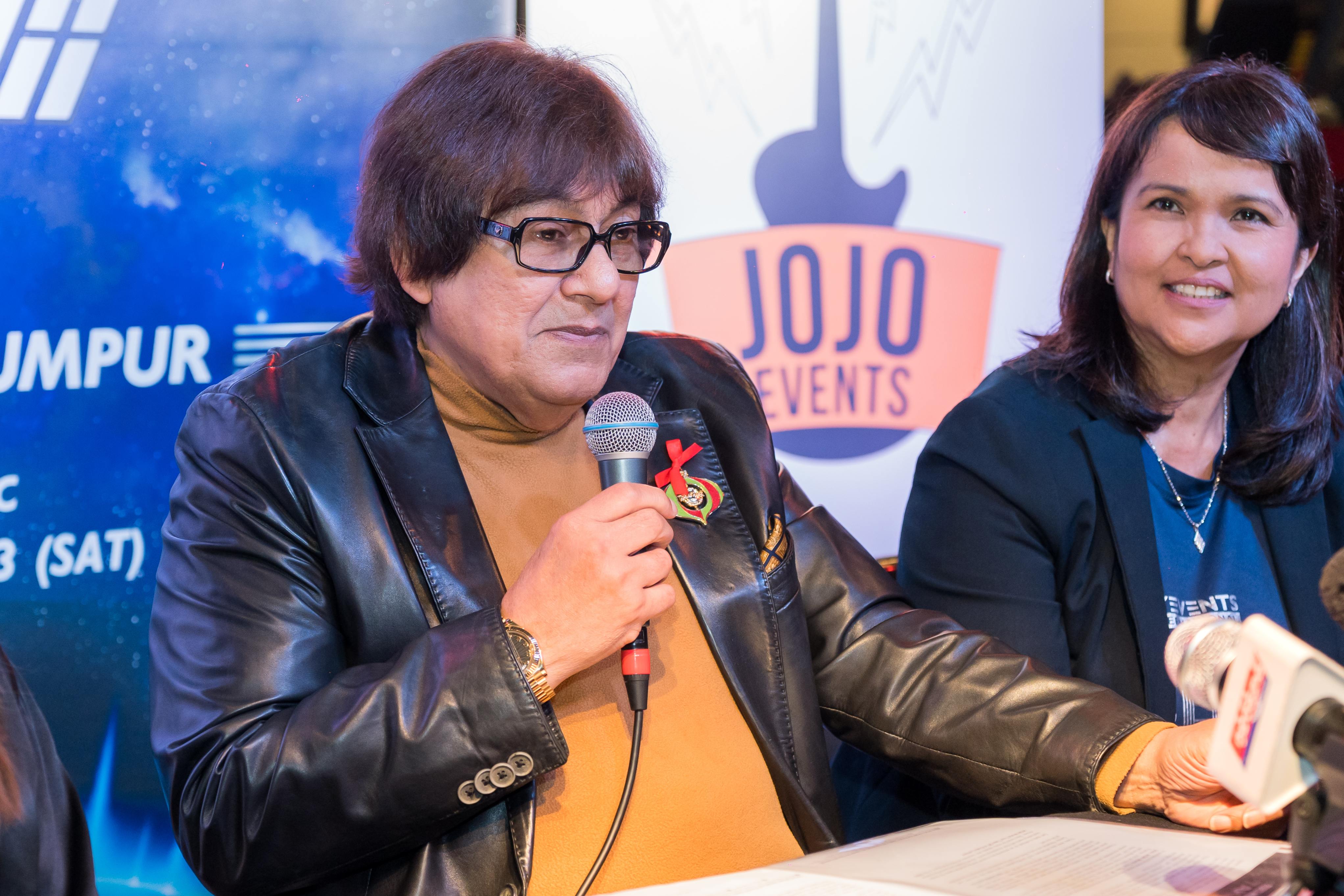 Tan Sri Jojo, the founder of Jojo Events, has expressed his enthusiasm and gratitude for Malaysia being selected as one of the preferred countries for this highly anticipated iKON World Tour Take Off concert. He strongly believes that the concert will not only bring entertainment and joy to fans but also contribute significantly to the country's economy. Concerts and live entertainment have the power to generate substantial revenue for the country and stimulate economic growth on a large scale. Many tourism boards have recognised this potential and actively promote such events to attract visitors and boost local economies.
For the third time since 2018, the MINES International Exhibition & Convention Centre (MIECC) has been chosen as the venue for this sensational concert. Ms Hema Kandy, Group Chief Executive Officer of My Events International explained that the decision was made due to the unavailability of other venues being pre-booked prior to their announcement. The concert in Malaysia will promise a high-level live performance skill for approximately 2 hours providing the best in entertainment that iKONIC have ever seen!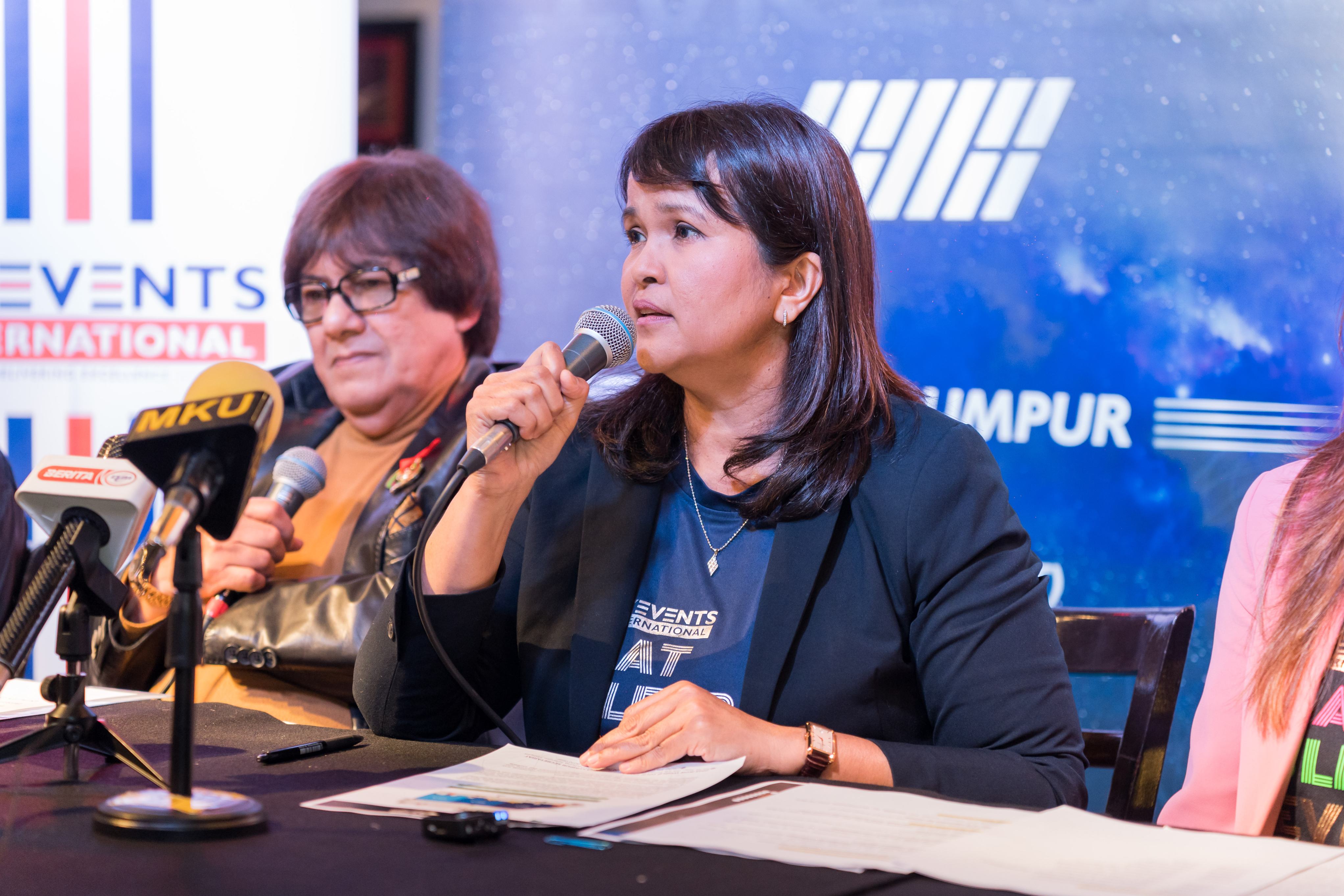 While there were suggestions to change the venue to Axiata Arena or Malawati Stadium, it was discovered that these two venues were already booked by another event, despite not being updated on their website. The venue selection was carefully done by the artist management team as MIECC was deemed as the next best selection after the preferred Axiata Arena. As Organiser, they are grateful to provide the audience with a safe and conducive environment, accessible, with ample parking space, food trucks, surau and many more! With a capacity of 9,000 people, the concert promises an unforgettable experience for iKONIC. The floor layout is divided into 4 categories which is CAT 1 and CAT 2 for the standing zones and CAT 3 and Cat 4 for the seating zones.
The Organisers will be taking all measure to ensure that the fans' interest and enjoyment is top priority. The seating zones at CAT 3 and CAT 4 are elevated to provide a better view of the stage to the audience. This attention to detail ensures that attendees can confidently purchase tickets, knowing they will have an excellent vantage point for the show.
In addition to the event details, they are proud to announce esteemed partners for the 2023 iKON World Tour Take Off. 8TV has been designated as the Official TV Partner. With all media partners on board, there will be a special voucher code of 15% will be offered to their viewers and listeners at the CAT 1 and CAT 2 zones with effect from 23rd June to 7th July. Their official media partners will be revealing these promo codes immediately after the Press Conference.
Tickets are selling fast, 2 seating categories have been sold out, 10% available for other seating zones and only 30% left for the standing category! Tickets for the concert are available for purchase at various price ranges: MYR388, MYR538, MYR688, MYR838, MYR1,038, and MYR1,088 (subject to ticketing fees). To secure your spot and experience the spectacular performances by iKON, visit www.ticket2u.com.my.
There were also influencers such as MunaaBella, Hani Fadzil, Mr. Guy, Mr. Lee, Qalista, Natashar and many others who will be assisting in promoting this remarkable iKON concert.
Get ready to embark on an extraordinary musical journey as iKON takes the stage, captivating hearts with their exceptional sound, vibrant visuals, and electrifying dance moves. Stay tuned for more updates and surprises as they count down to the 2023 iKON World Tour Take Off in Kuala Lumpur.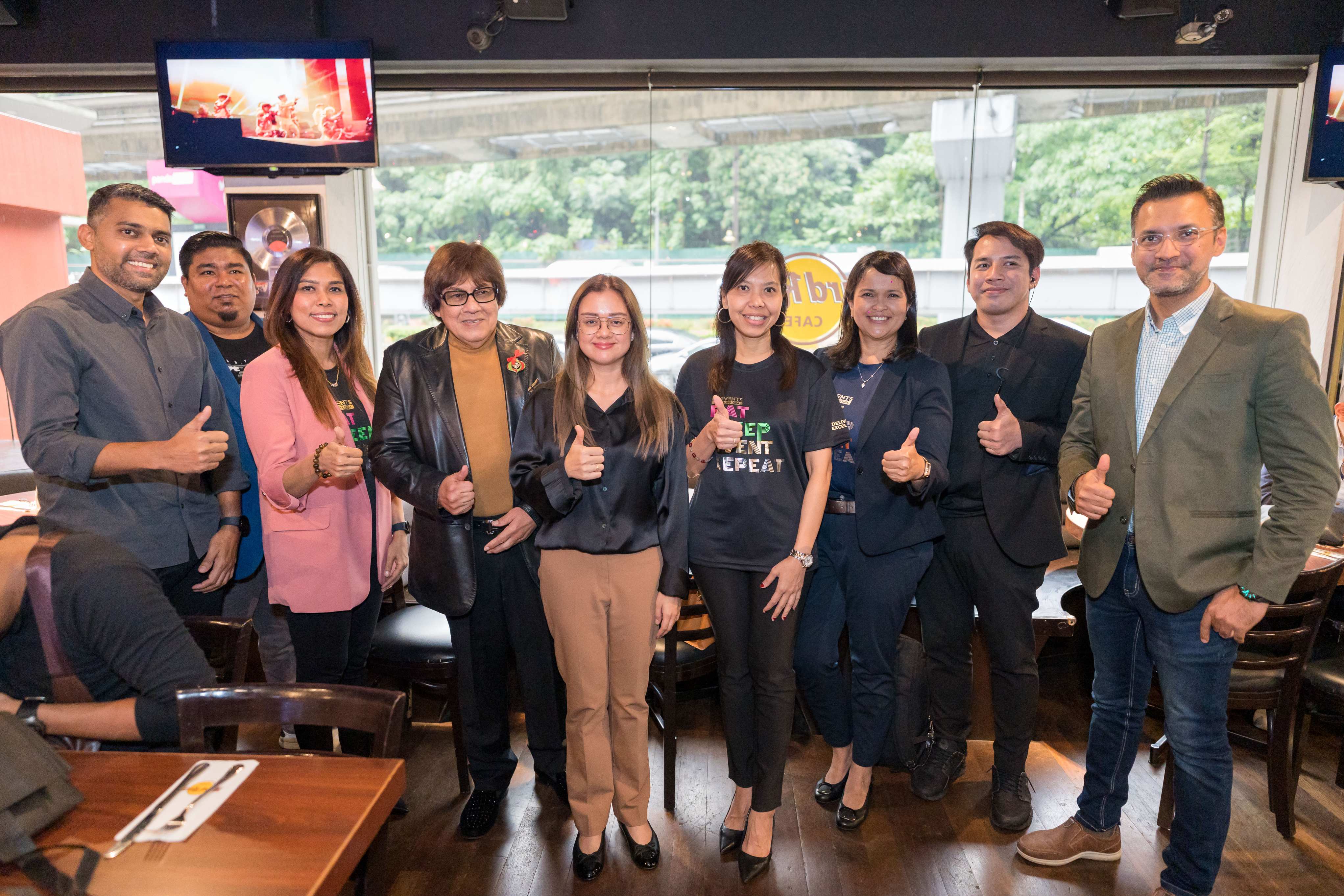 ABOUT THE ORGANISERS
Jojo Events Sdn Bhd is recognised as the company that delivers quality artists, dependable services and innovative events to its corporate clients, sponsors and agency clients at competitive rates. It's a wholly-owned Bumiputera company, owned by the flamboyant YAD Tan Sri Syed Yusof Tun Syed Nasir aka Jojo, to his friends and associates, has been promoting concerts of internationally renowned artistes since the mid-90s such as the unforgettable MICHAEL JACKSON HISTORY TOUR.
My Events International is a unique event company that provides the finest solutions and services to clients throughout Malaysia and beyond. The company has been delivering excellence and going beyond limitations for the past 16 years. My Events International has vast experience in organising trade exhibitions, conference, festivals, concerts and gala awards. Its mission is to provide cutting-edge solutions and services while building strong relationships with their clients. More than a decade since establishment, their presence has touched global standards. Over the years, the company have successfully set up base in Malaysia, UAE, India, United Kingdom, Arab Saudi, Philippines, Pakistan, Thailand, Nigeria, South Africa and Rwanda.
For more information, visit;
Facebook – My Events International Instagram – @myeventsintl
Twitter – @myeventsintl_