Yang Yang (杨洋) and Wang Churan's (王楚然) latest drama Fireworks of My Heart (我的人间烟火), which is currently airing on iQIYI Malaysia with an outstanding performance of 360 hot searches and discussion threads exceeding 5 billion on Weibo. In the drama, Yang Yang transformed from a cute and innocent boy into a proud and stubborn man, and had to face his former first love, Wang Churan, who wanted to get back together. However, he was unable to let go of the past easily, making Wang Churan's journey of reconciliation one that is full of challenges. Many netizens anxiously exclaimed that they could not wait to watch their romance scenes. 

In Fireworks of My Heart, Yang Yang plays the firefighter named Song Yan, who met his former first love, Xu Qin (played by Wang Churan), a doctor in the emergency department while working. They used to be a loving couple that he brought home to meet his parents, making the promise of only loving her in his life. Under the pressure of her mother, Xu Qin had no choice but to break up with him, hurting his self-esteem with words such as "we are not from the same world", "you will not be successful in the future if you carrying on like this" and "when the novelty wears off, it gets boring between you both". Who would have expected the romance between the loving couple to disappear in a blink of an eye?
Having not seen each other for 10 years, Xu Qin could not help but feel her heart throb at the reunion. It was when she was trapped in the thunderstorm that Song Yan first found her. She mustered up courage to ask him out for dinner but got rejected. Without giving up, she looked for him at his house to seek reconciliation, but only to get Song Yan's cold reply, " Do you intend to marry me just to thank me? If everyone I rescued wanted to do that, when would it be your turn? How confident could you be to believe that I still liked you after so many years?" Though his words sound very heartless and cruel, he has been keeping the lighter with her photo by his side these years.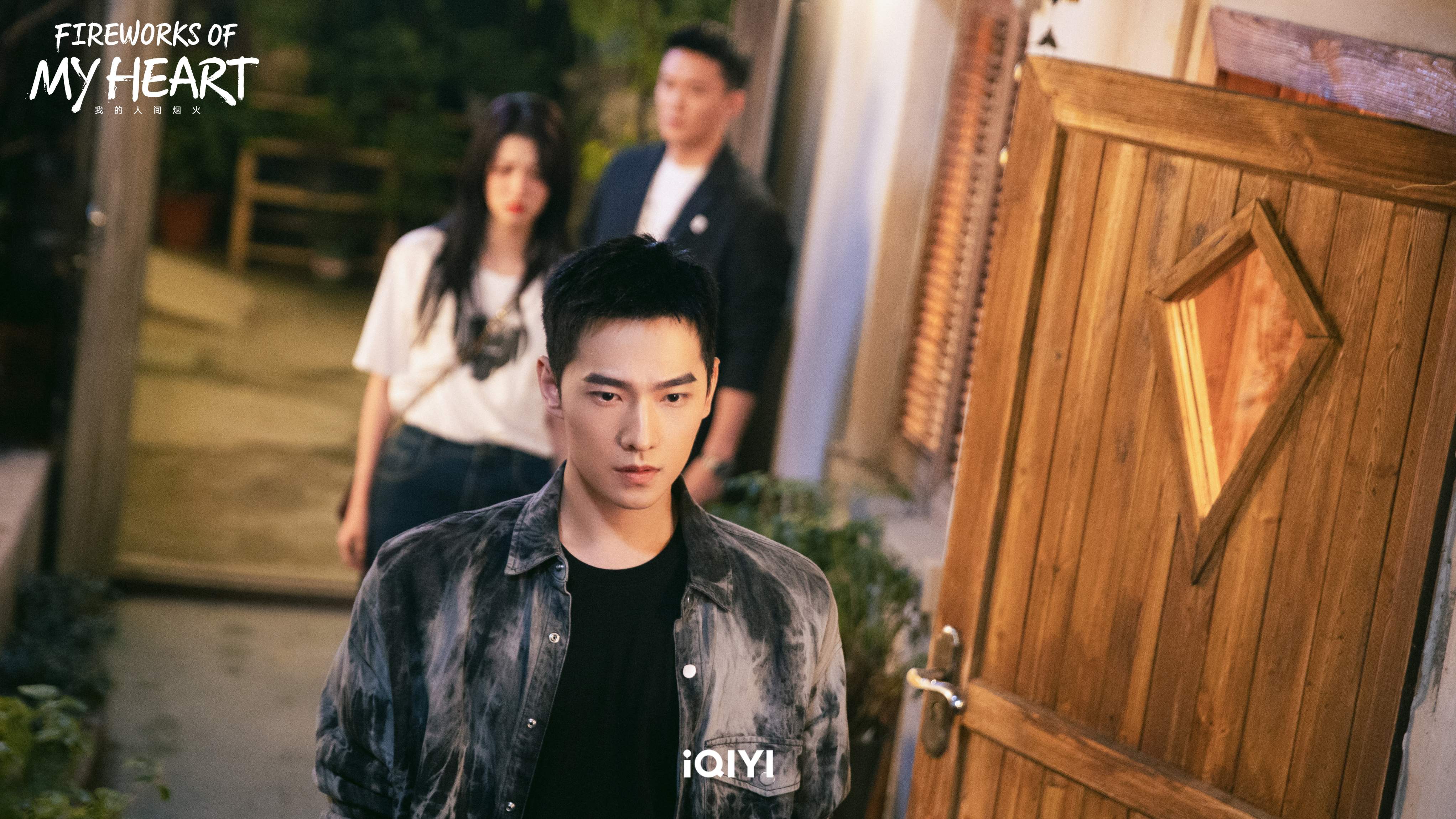 In addition to the emotional development of the male and female protagonists in Fireworks of My Heart, the relationship between the 'Fire brothers' (打火兄弟) left a lasting impression in the audience minds. In the eighth episode, Song Yan felt so misunderstood and betrayed that he accused his friend Suo Jun (played by Zhang Binbin) of being a deserter upon hearing about his job transfer application. He later learnt that Suo Jun not only did not apply for a transfer, but he also took part in a rescue mission on his behalf, which caused his arm to be disabled and his face to be burnt, leaving Song Yan in guilt. Song Yan could not help but to non-stop slap himself non-stop, leaving tears of regret which moved the audience. Zhang Binbin revealed that Yang Yang grew to become more manly in Fireworks of My Heart, after acting in two drama series together. Yang Yang laughed and replied that he has always been manly. 
Yang Yang and Wang Churan also shared their first impressions of each other on a live broadcast. Yang Yang mentioned that when he saw Wang Churan on the day of the costume fitting, she was dressed in a high school student uniform. He thought she was very obedient at first glance, and fitted the image of Xu Qin in high school. He found her to be very lively and interesting after working together. Wang Churan expressed that she used to always see Yang Yang on-screen in the past, and thought he looked even better in person than in photos. However, he looked a little cold and did not talk much while filming, so she assumed that he might be hard to get close to. After knowing him better, she found him to be a little silly. When asked about memorable lines in the drama, Yang Yang revealed that it is the lines which say "You can no longer break into my life so unscrupulously" and "I love you so much, just as I love my own life". These lines felt like it is rarely heard in reality, and the feeling of it coming from novels made it memorable for him.
Besides, the thrill of the life-and-death disaster relief scenes are also the highlights of the drama. Director Li Muge (李木戈) said that he tried making the atmosphere and emotions of the scenes realistic when shooting. In the scene where Song Yan rescued Xu Qin, it was filmed after sealing the drainage of the whole road and it took seven days just to fill up the water. When filming the scene of a fire, the crew and actors had to run around in a high temperature of over 40 degrees. All actors were in heavy fire fighting suits and carried heavy equipment on their shoulders, which was a test of willpower and physical strength. The director expressed that all actors fell hard on the ground, with many ending up with heat stroke and vomiting at the end of the scene. Everyone now deeply understands the hard work of firefighters after filming this drama.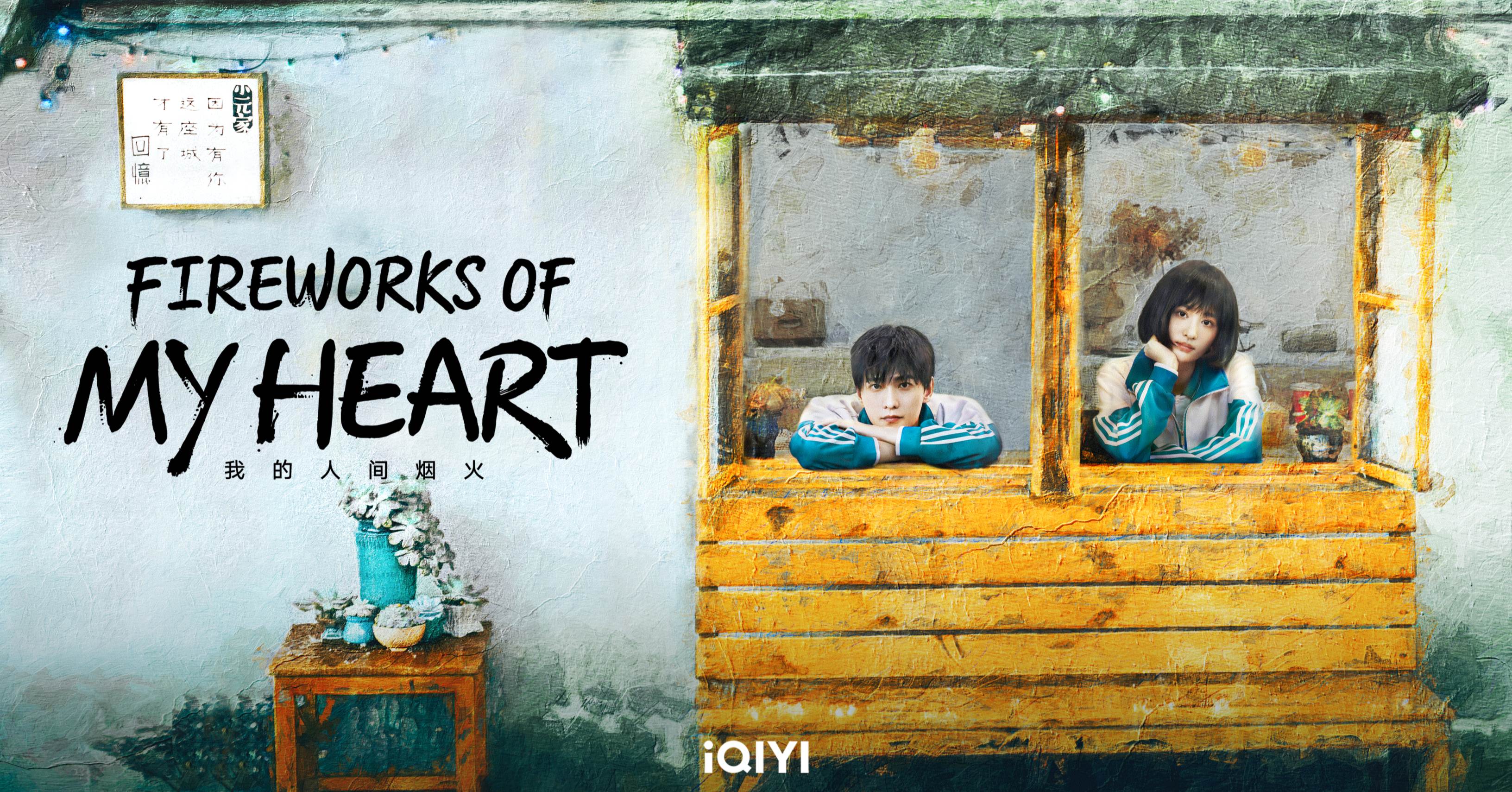 Fireworks of My Heart is currently airing on the iQIYI Malaysia version app and iQ.com every Monday to Saturday at 20:00.
iQIYI Malaysia is thrilled to announce  a grand VIP sale with a 40% discount on VIP memberships so you can enjoy uninterrupted entertainment by skipping commercials, gain exclusive first access to new episodes, indulge in exclusive VIP-member only events like fan meetups with celebrities and casts from your favourite shows, as well as enjoy Dolby Atmos sound and HD playback for a high quality viewing experience! Promotion until 13 July 2023. Come enjoy the hottest C-Dramas now like Destined, Fireworks of My Heart, Love You Seven Times and many more!