With its tremendous success during its soft launch, Hauntu The Curve, the long-awaited sequel from the imaginative minds of Superdough—creators of the first Hauntu—has reinvented the immersive horror genre. Hauntu The Curve has highlighted its remarkable accomplishments from its first month as they proudly mark their grand opening and host a media-only experience event. Since opening its eerie doors on July 25th, 2023, this spine-tingling attraction has not only established itself as a pinnacle of success but also set groundbreaking standards for the industry. Superdough, the parent company behind Hauntu, continues to showcase its talent for creating unmatched horror experiences.
The numbers are compelling. Hauntu The Curve's first month saw a spectacular increase in visitors, outpacing Hauntu The Linc's first-month attendance by a wide margin. Hauntu The Curve has already attracted an impressive 2,000 participants. During its first month, this new attraction at The Curve had an astounding 70% slot occupancy rate, which amply illustrated the high level of demand from horror fans.
"The remarkable success of Hauntu The Curve in its debut month underscores the enduring appeal of immersive storytelling experiences. The enthusiastic response from our guests confirms our commitment to providing unmatched, spine-chilling encounters," says Cheah Ka Wai, co-founder and head of marketing at Hauntu. "We've developed an unforgettable journey that goes into the core of compelling storytelling."
Superdough shared several key factors behind the success of Hauntu The Curve:
Consumer demand for immersive horror experiences:

A recent survey conducted by Superdough revealed that 44.44% of respondents actively participate in horror-themed activities or events, indicating a sustained interest in the genre. This aligns well with Hauntu's spine-tingling offerings. The survey also found that more than half of the respondents (64.85%) view a storyline or narrative as crucial to a horror experience, emphasizing the importance of compelling and engaging plots for overall immersion. These insights highlight a strong appetite among horror enthusiasts for immersive storytelling.

The art of innovation:

Hauntu The Curve elevates immersive horror experiences by combining original storytelling with cutting-edge technology and sophisticated engineering. The attraction is further enriched by striking sound effects, meticulously crafted set designs, skilled actors, and interactive engagements, setting a new industry standard in theatrical horror.

Originality that transcends boundaries:

Inspired by traditional art forms like Kuda Kepang and Wayang Kulit, as well as the enchantment of traditional Malay performances and attire—especially the captivating Mak Yong ensembles—Hauntu The Curve offers an immersive experience that is both uniquely Malaysian and universally captivating. This original content seamlessly blends tradition with innovation, providing an experience that is not only exceptional but also universally enjoyable.

The partnership:

Through collaborations with local cultural institutions such as PUSAKA, Superdough prioritises cultural accuracy and authenticity. This partnership ensures a creation that is not only thrilling but also respectfully reflects Malaysia's rich cultural heritage.
"Our journey with Hauntu The Curve has just begun, and the response from our visitors has been overwhelmingly positive. We view this as a platform for further innovation, providing our patrons with increasingly intense thrills and immersive experiences. Hauntu The Curve has rewritten the rules of horror entertainment, and we're excited to continue pushing boundaries," says Ka Wai. "We are also always open to feedback from our valued visitors. It's through their insights that we continually refine and enhance our offerings to ensure the best possible experience."
Today's grand opening and media-exclusive event for Hauntu The Curve successfully brought together representatives from a diverse array of media outlets and influential figures. They were treated to an exclusive behind-the-scenes tour, cementing Hauntu's status as a trailblazer in immersive horror entertainment.
Hauntu The Curve's resounding success marks the dawn of a new era in the realm of immersive horror entertainment in Malaysia. As the brand continues to innovate and engage audiences, it promises even more spine-tingling adventures and unparalleled experiences. Visitors can soon look forward to an immersive journey along the mysterious RIMBA path. This upcoming experience will transport guests into a forest setting, further enhancing the already captivating adventure.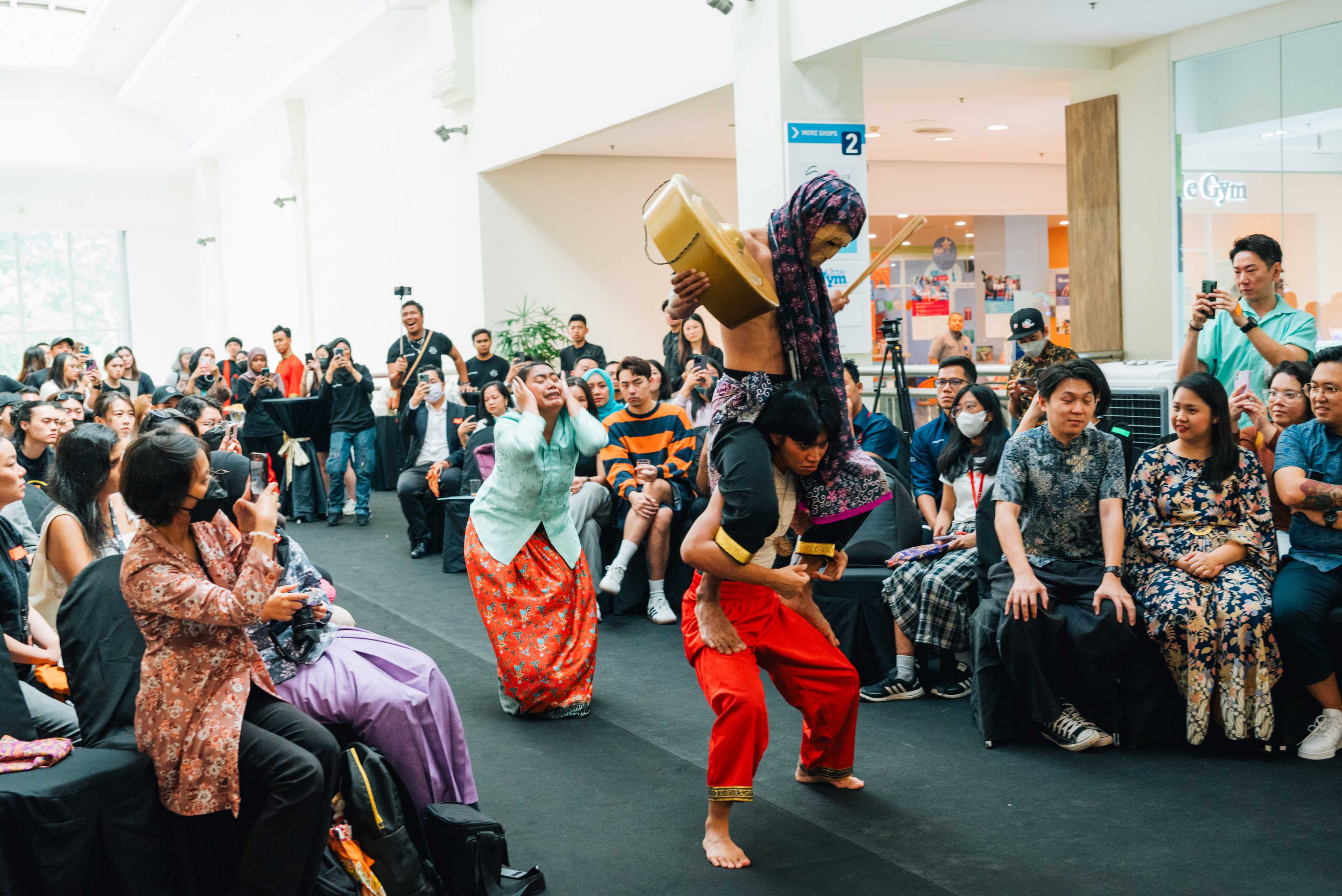 Enter the world of Hauntu The Curve, where the curtain between tradition and innovation is opened and an exciting journey awaits. To learn more about this one-of-a-kind Malaysian horror odyssey and book your spine-tingling experience, please visit https://ihauntu.com/mystical-dance-academy-hauntu-the-curve/.