Novel coronavirus (COVID-19) was first reported in Wuhan City in China in December 2019 and it have now been confirmed in multiple countries around the world including Malaysia.
As of today, the epidemic continues to expand rapidly worldwide, topping 90,000 cases and 3,000 deaths.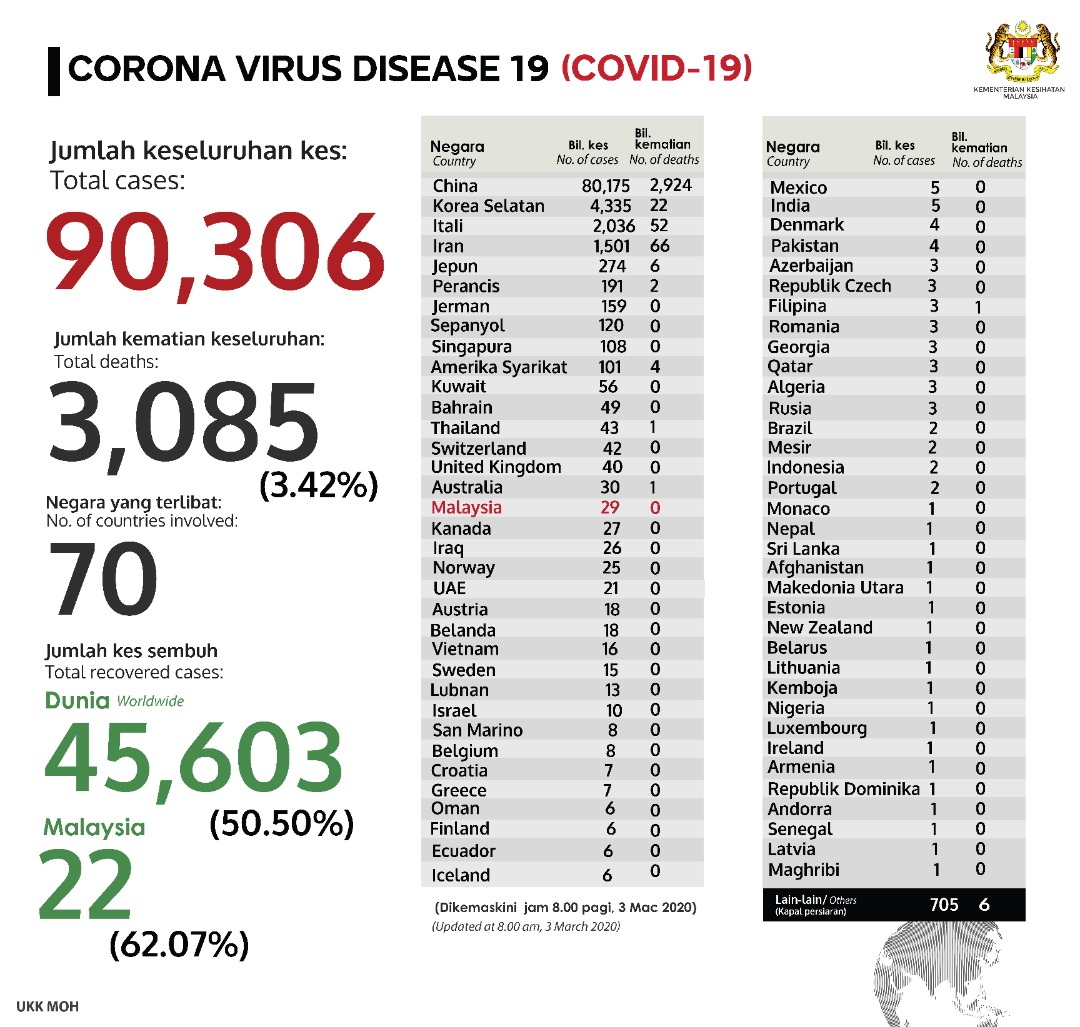 This virus is much less severe than SARS or MERS, and some people with the infection may have only a mild illness.
How easily does the virus spread?
Twitter's Kementerian Kesihatan Malaysia (KKM) shared how easily a virus spreads from person-to-person can be vary.
#COVID19 Siapakah yang dimaksudkan kontak rapat?

Mereka yg berhubung rapat dalam lingkungan SATU meter dengan kes yang telah DISAHKAN POSITIF seperti:

1⃣ Anggota kesihatan yg merawat kes itu tanpa memakai PPE.

2⃣ Mereka yg tinggal serumah dgn kes positif itu.

— KKMPutrajaya (@KKMPutrajaya) March 2, 2020
Mereka ini akan disaring dan diambil sampel untuk ujian pengesanan.

Bagaimana pula individu yang berhubung rapat dengan kes yang disyaki (PUI) dan belum disahkan ujian makmal?

Mereka TIDAK dikira kontak rapat dan tidak perlu diambil sampel untuk ujian pengesanan.

— KKMPutrajaya (@KKMPutrajaya) March 2, 2020
Source: Twitter KKM