Even though nowadays you have social media or digital platform for uploading various photos, it will be worth it if you display it in your own home too. 
Each image has its own meaning and a story behind it, and the Internet do not ever promise to keep your photos safe, even with the same resolution and sharpness. So why not put it in your own room?
Put it in a frame and place it in the middle of the wall is the usual way. Cosmopolitan shares few unique ways you can try to display your photos. There are 8 DIY Inspirations:
1. Organize regularly in one area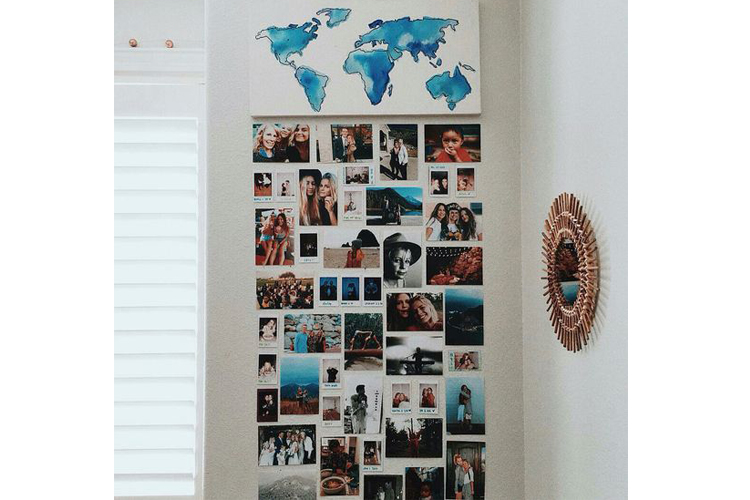 Have an empty wall area, you don't need any decoration attached to that area. You can make it as a special wall frame for your photos. You can use a frame with a length that fits like the wall, then paste all the photos.
2. Hang it vertically
Print photos using thicker paper. Leave a little part at the top and bottom to make a hole. Then, insert thick wool, or old wires, into the hole in the paper and join several photos together in a string. Finally, hang it on the wall. Voila! So cute decoration, right?
3. Put it in a clear jar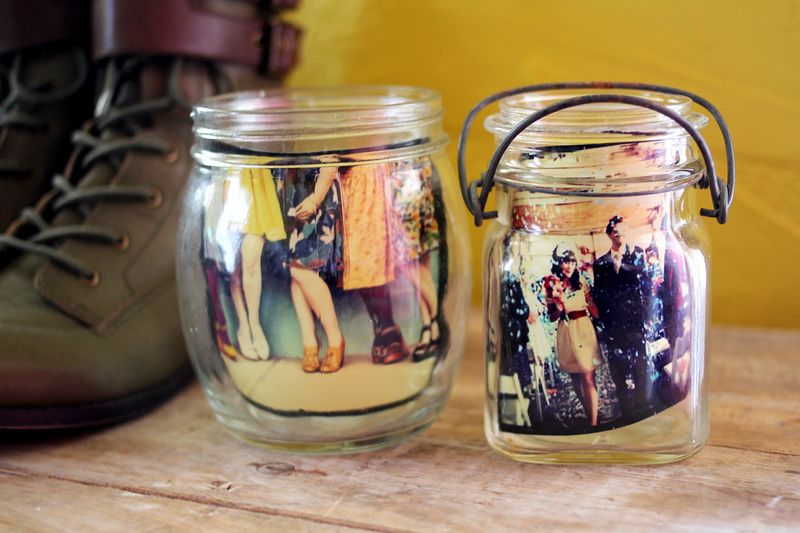 Have a clear glass jar that is not used? In addition to being a container for storing snacks, this can be a medium for displaying photos, you know! Print photos according to the jar size. Then insert the photo into it. To add a nostalgic feel, insert a small lamp into the jar so the photo will shines. Looking at this display, you will remember your past.
4. Arranging in the corner of the room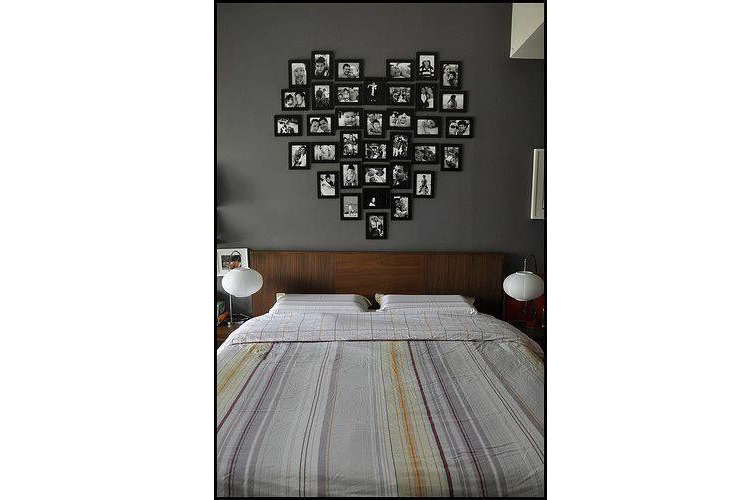 Corner of the room to be the right place to display photos in a cool way! Arrange the photos so that they resemble a certain shape, like the heart symbol in the image above. Guaranteed, the corner of the room will become more 'alive' and your friends will be amazed by the results of your work.
5. Hang it with strand lights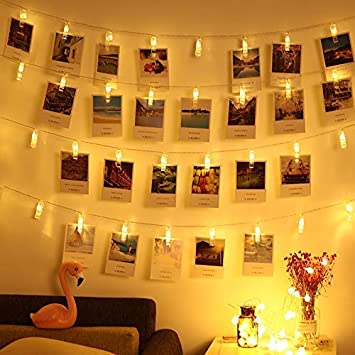 Have a strand lamp as seen on Pinterest and Tumblr? You can use it as a tool to display your photos. If most of your photos are printed on Instax paper, it will be cooler. At night, you can turn off the headlights and turn on the strand lights, then the memorable photos shine and accompany you to dreamland calmly.
6. Using tape as a frame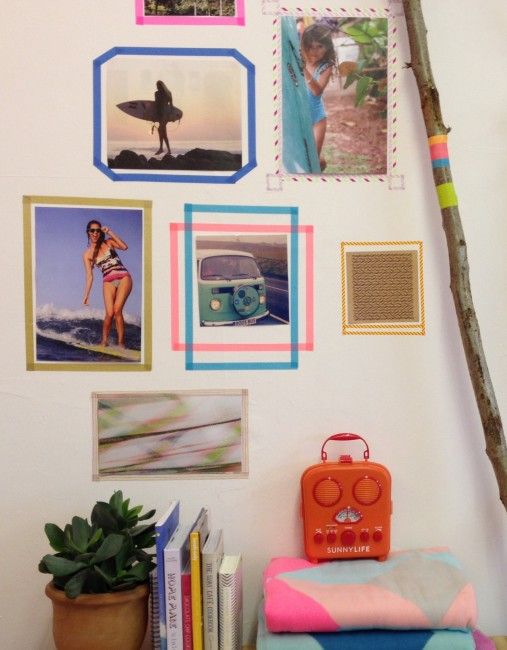 Don't have many frames to put photos on the wall? Enough with duct tape with cute colors or an adorable design, it can be a substitute for your ordinary wooden frame. Surrounding the photo with duct tape, it is impressive that the picture has a frame around it.
7. Hang it with a cute hanger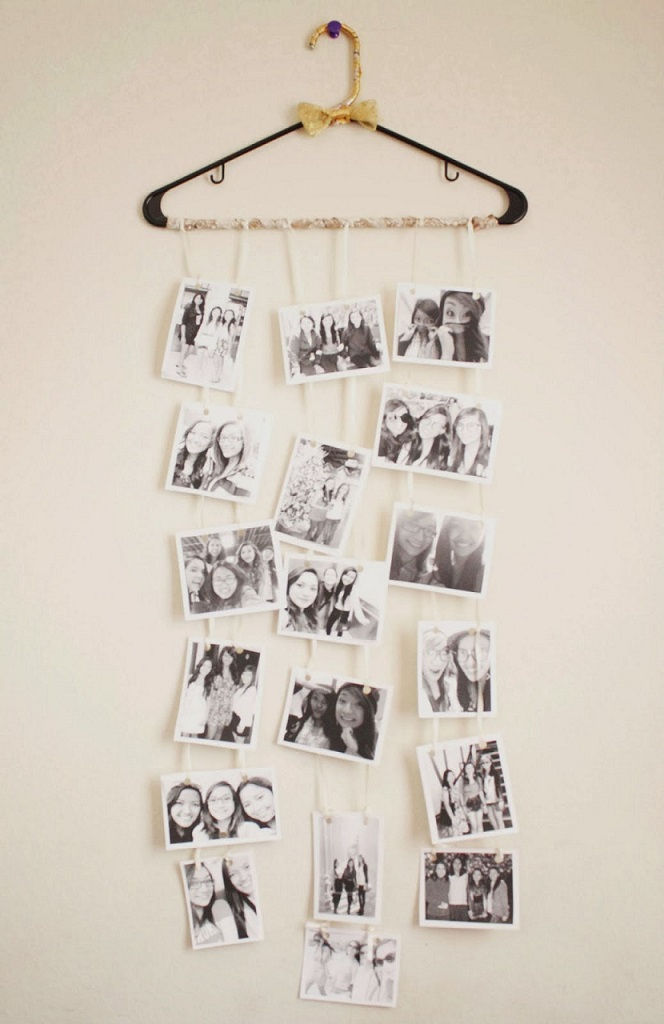 Ever thought of hanging photos with a clothes hanger? However, avoid hanger which is generally used to hang clothes because it looks unsuitable, not cool. Look for hangers with unique designs, and use them to display your pictures indoors.
8. Hang it with a paperclip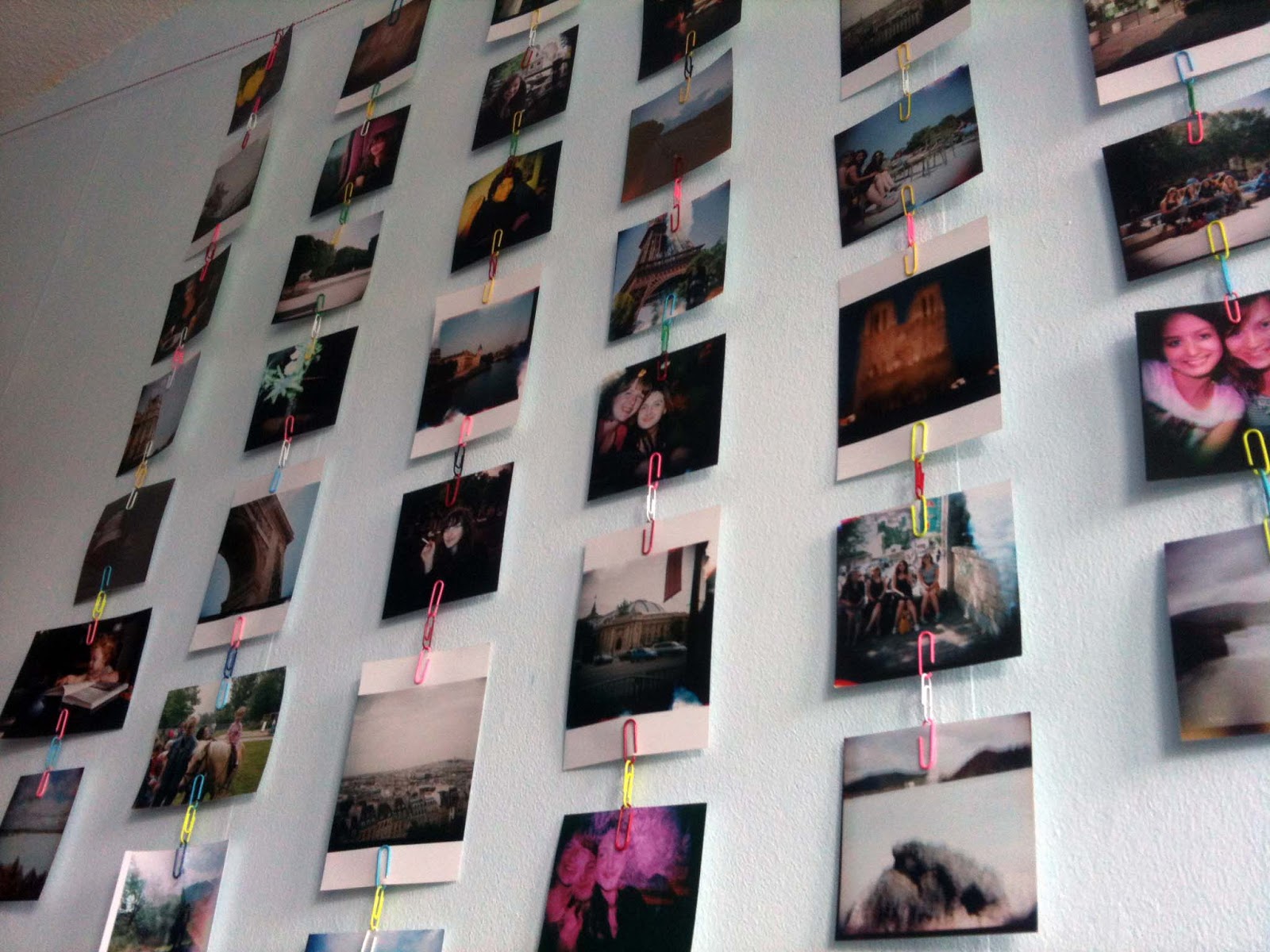 Cute yarn and paperclip, you can use those two tools to display photos in the room. To attach a rope to the wall, you can use clear tape! Or you can display it in a simple way like the photo above.
Besides photos, you can display your own design using the methods above. Come on! Do not let the photos only displayed on social media and you do not have physical evidence that can always be seen in your own home.
Sources: Cosmopolitan UK