Learning is a lifetime process and people can learn anything anywhere. According to many studies, the most optimum situation for people to learn is when the environment is conducive for the learners. These are what all these educational attractions wanted to do when they establish these places indoors. The numbers for indoor educational attractions are getting higher and higher in Malaysia and this helps a lot of people to learn many things in their life.
Here are 5 of the best indoor educational attractions made for children that are located in Malaysia:
1) Ilham Gallery, Kuala Lumpur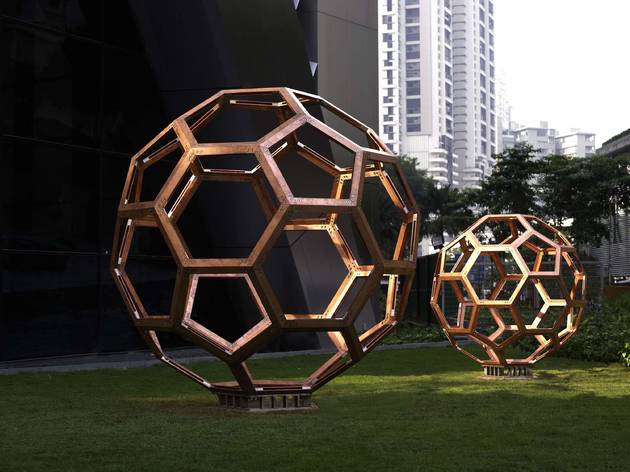 This Kuala Lumpur's latest public art gallery called the Ilham Gallery is wholly committed to give full support towards the development, understanding and also enjoyment of the Malaysian modern and contemporary art within both a regional and global context. This particular building plans to engage closely with a diverse range of audiences through both their exhibitions as well as through education and also public programmes that seek to bring this wide society closer and able to relate with the art and the artists behind them. They also are able to understand the meaning of each of the art very personally.
Address: Level 3 and 5, IB Tower, 8 Jalan Binjai, Kuala Lumpur, 50450
Opening Hours: Tue-Sat, 11am-7pm; Sun, 11am-5pm
2) The Habitat, Penang
Spend a whole day at this lush rainforest and nature reserve is just what you need to have better sanity in life. There is a lot of exotic flora and fauna that loom around every bend. When you are here, take the chance to visit the Red, Yellow and also Purple Gardens to admire all the flowers in the multiple colors just like the name of the place. Other than that, also try to spot the Paper Kite Butterfly, Asian Fairy Bluebird and also Dusky Leaf Langur.
Address: Penang Hill, Penang, 11300
Opening Hours: Mon-Tue & Thu-Sun, 9.30am-6pm
3) Wonderfood Museum, Penang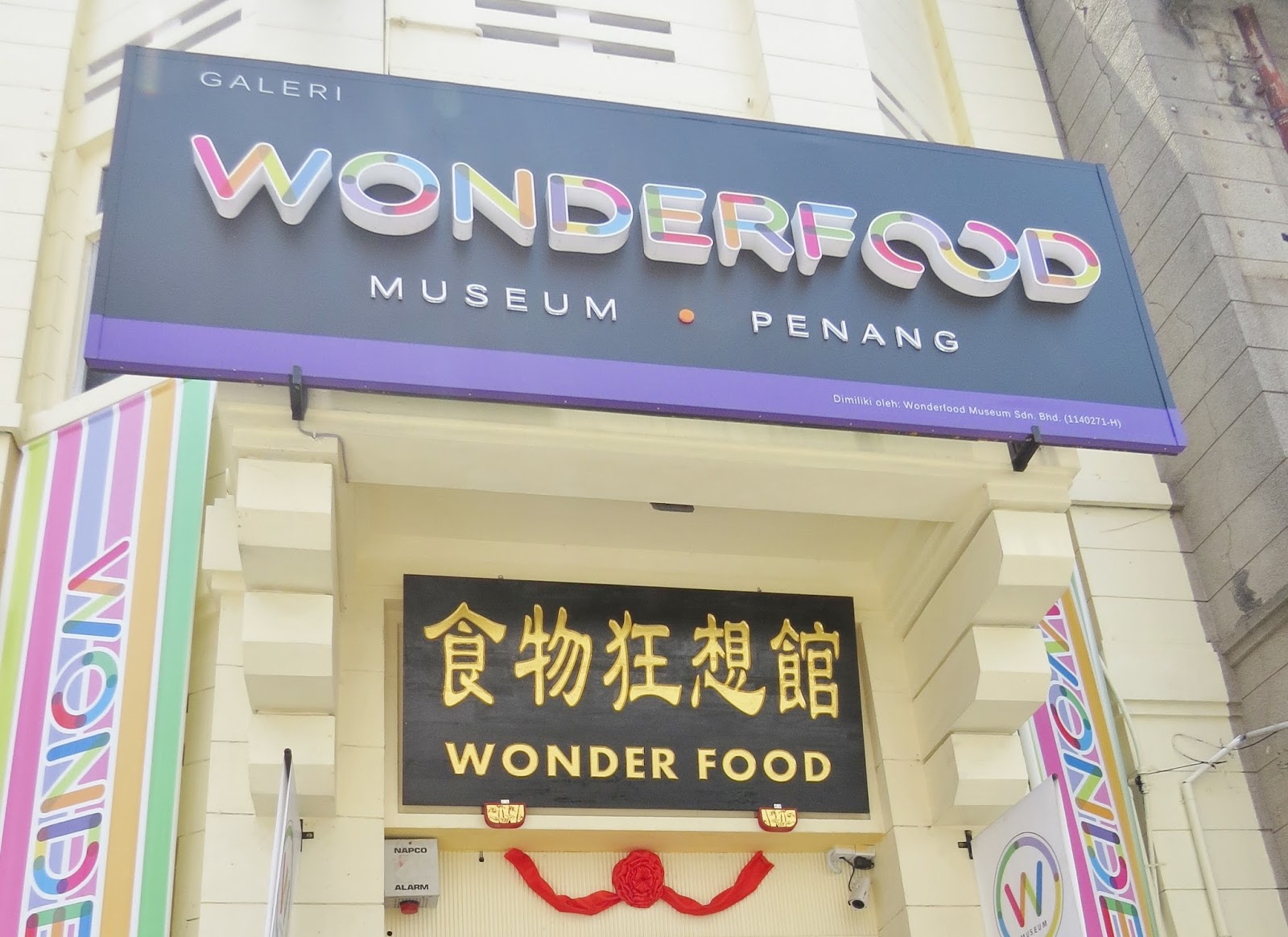 This particular museum was built in direct relation to the founders' unique vocation that is Mr. and Mrs. Lau who are specialize in making the kind of lifelike food replicas you see displayed at the entrance of eateries, especially what is served in Japanese restaurants. The couple, made the museum's grand opening in November 2015 to showcase their works. This museum is used to display miniature, regular, and also massive models of food, but it is the massive model that grabs most visitors' attention. Witnessing a dish enlarged by more than a hundred times isn't just surreal but it also draws one's attention to each of the individual ingredients that go into your favorite dishes, giving the interactive experience an informative edge.
Address: 49, Lebuh Pantai Georgetown 10300 Penang
Opening Hours: Mon-Sun, 9am-6pm
4) Upside Down Museum, Penang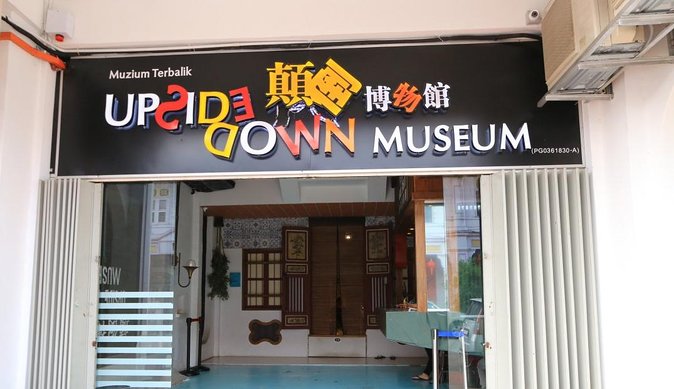 This mind-boggling museum is such a fun place to visit, especially when there are a whole family or even a large group of friends who are in tow. It is also such a memorable spot to start introducing your children to the concept of gravity. Gravity is such a natural phenomenon that many take for granted. Amaze yourself with a lot of conventional backdrops and also depicting typical-looking bedrooms, kitchens, dining halls and many other rooms that you able to find at home, except they're upside down. The technology nowadays has allowed for lightweight furniture and other household items to be attached to the museum's ceiling. Meanwhile, the floor is left bare so that visitors have plenty of room to wander about and pose for photos.
Address: 45, Lebuh Kimberly 10100 George Town, Penang
Opening Hours: Mon-Sat, 8:45 AM – 6:30 PM; Sun, 8:45 AM – 7:30 PM
5) Funtasy House Trick Art, Perak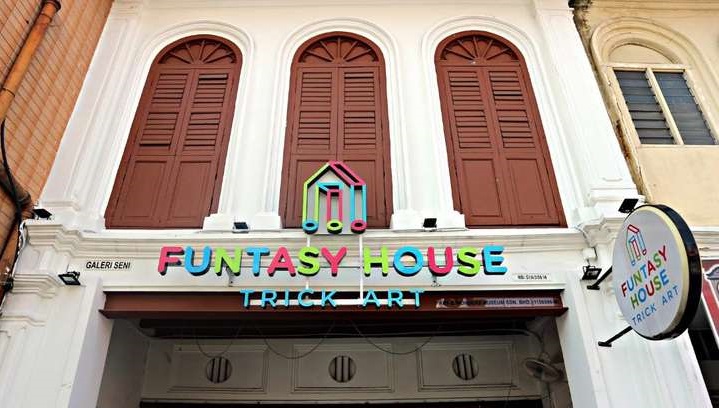 Funtasy House Trick Art is a place that has gained quite a reputation since its opening in the year 2015, with visitors heaping praise upon the attentive staff. Each group of visitors would be assigned their guide that will strive his or her best to make you feel at home. There are three sections in this Funtasy House Trick Art and that are The Ipoh, The Punishment Room and also Fantasy Fairy Tales. All of the galleries provided could encourage family bonding over laughs. Each gallery has a fantastical situation that is both absurd yet highly entertaining.
Address: No. 16 Jalan Market, 30000 Ipoh, Perak
Opening Hours: Mon-Fri, 9am-6pm; Sat-Sun, 9am-8pm
Enjoy the experiences that you will definitely get from all of these places. This is because, all the experiences would be enjoyable yet educational for individual of all ages worldwide.
Sources: Time Out.