Bad and also horrific things could happen anytime and anywhere without us even expecting it. This is what exactly happened towards a girl named Maria Jose who lives in Tungurahua, central Ecuador. The unfortunate incident occurred while she was in a class session by using Zoom.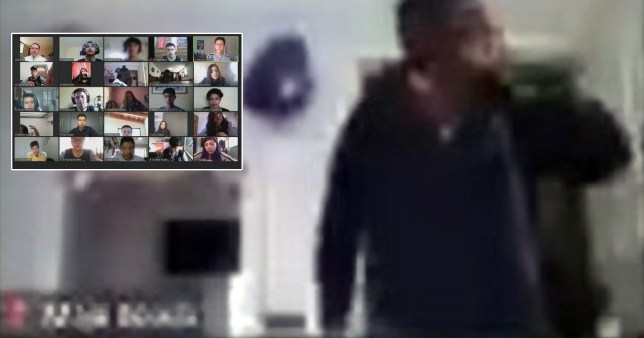 During the tragic incident that happened, Maria Jose was participating in an English Class at her home. This is because students are encouraged to have an online distance learning during this Pandemic Covid-19 situation. Her classmates and also herself are having class by using the Zoom application.
In all of a sudden, four men broke into her house and right away demanded Maria Jose to hand them all of her belongings. The robbers didn't notice that the webcam on Maria's laptop was turned on, so her other class members could clearly see what happened towards her. Her classmates in the video call are able to see that the robbers threatened Maria aggressively. When they noticed the webcam, the robbers decided to close Maria Jose's laptop.
Based on the video recording, we could see that Maria Jose who was located on the third column of the third row was ambushed by two men that wanted to rob her. Then, her camera froze before her laptop got closed. Thankful for the fast response of her classmates that immediately informed the teacher that did not notice the incident at all.
One pupil asks: "Does anyone have the address or the number of her parents?" Another answers that they have Maria's mother's number and are told to 'call her straight away'.  Ecuador Police said the criminals fled the scene in a car before they were caught in Huachi Grande.
The robbers managed to rob a safe, $4,000 (RM 16,699.06) in the form of cash, two guns, one puncturing weapon, two mobile phones, one laptop, and also one video game console.
Sources: Metro