In a recent incident in Kluang, Johor, an officer had been hit by a reckless rider on the road during the Ops Motosikal on 15 September around 11 pm.
According to a post by Info Roadblock JPJ/POLIS that, the victim has been admitted to Hospital Enche Besar Hajjah Khalsom (HEBHK). Acting Kluang District Police Chief, Deputy Superintendent Abdul Razak Abdullah Sani said, the incident happened during the operation of the Traffic Investigation and Enforcement Division, District Police Headquarters (IPD), Kluang from 10 pm to 12 am.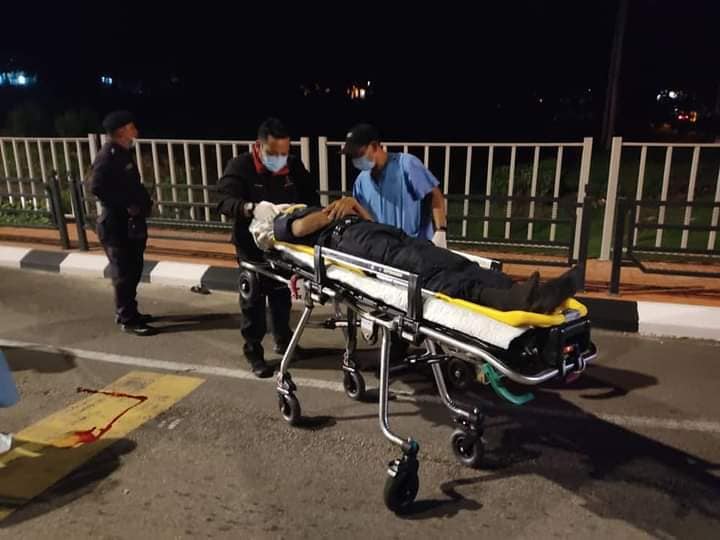 At the time the incident happens, the suspect decided to make a U-Turn after he saw the police roadblock. The victim, who was behind at the time, was unable to avoid it causing a collision results both of them fell down.
The rider managed to run away but managed to be caught by the police shortly after.
The suspect was brought to the police station for his statement and further actions to be taken.
Source: Info Roadblock JPJ/POLIS