This is such an exciting news for all the Minions lover out there because the time has come for McDonald's to do another epic collaboration with all the most beloved minions. McDonald's Malaysia has announced to launch the brand new Minion Happy Meal toys with the total of 35 unique variations. The collection will be released starting from the 1st of October 2020. Excitingly, McDonald's has set to release 6 amazing designs every week.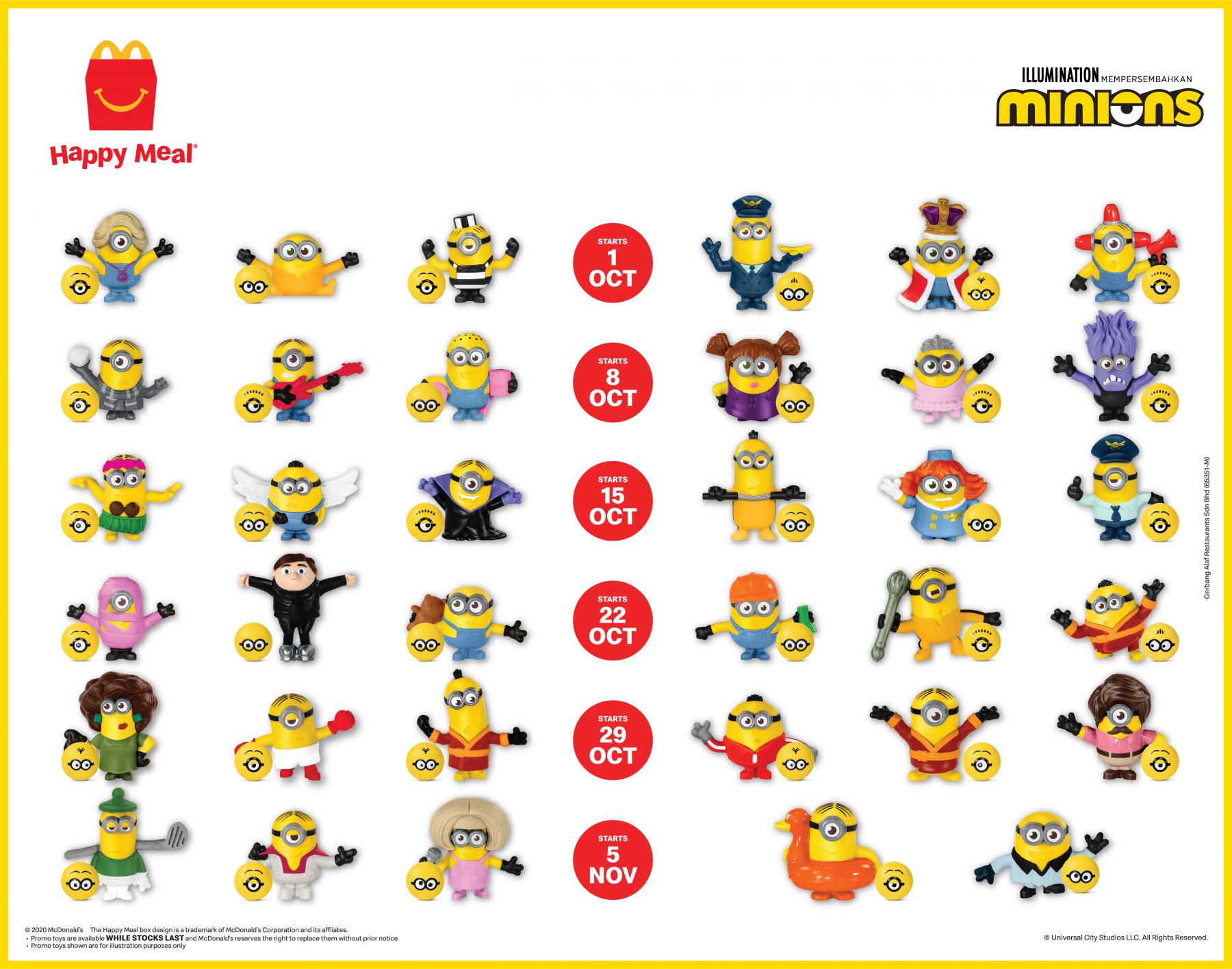 This new release of McDonald's Minions Happy Meal toys with their Limited Edition Golden Minion includes also with the brand new release of set meals, burgers and also desserts that surely would be delicious and scrumptious. McDonald's will come out with the whole clan of the adorable singing yellow creatures known as Minions. The toys of the Minions would be received in a packaging of quirky yellow capsule.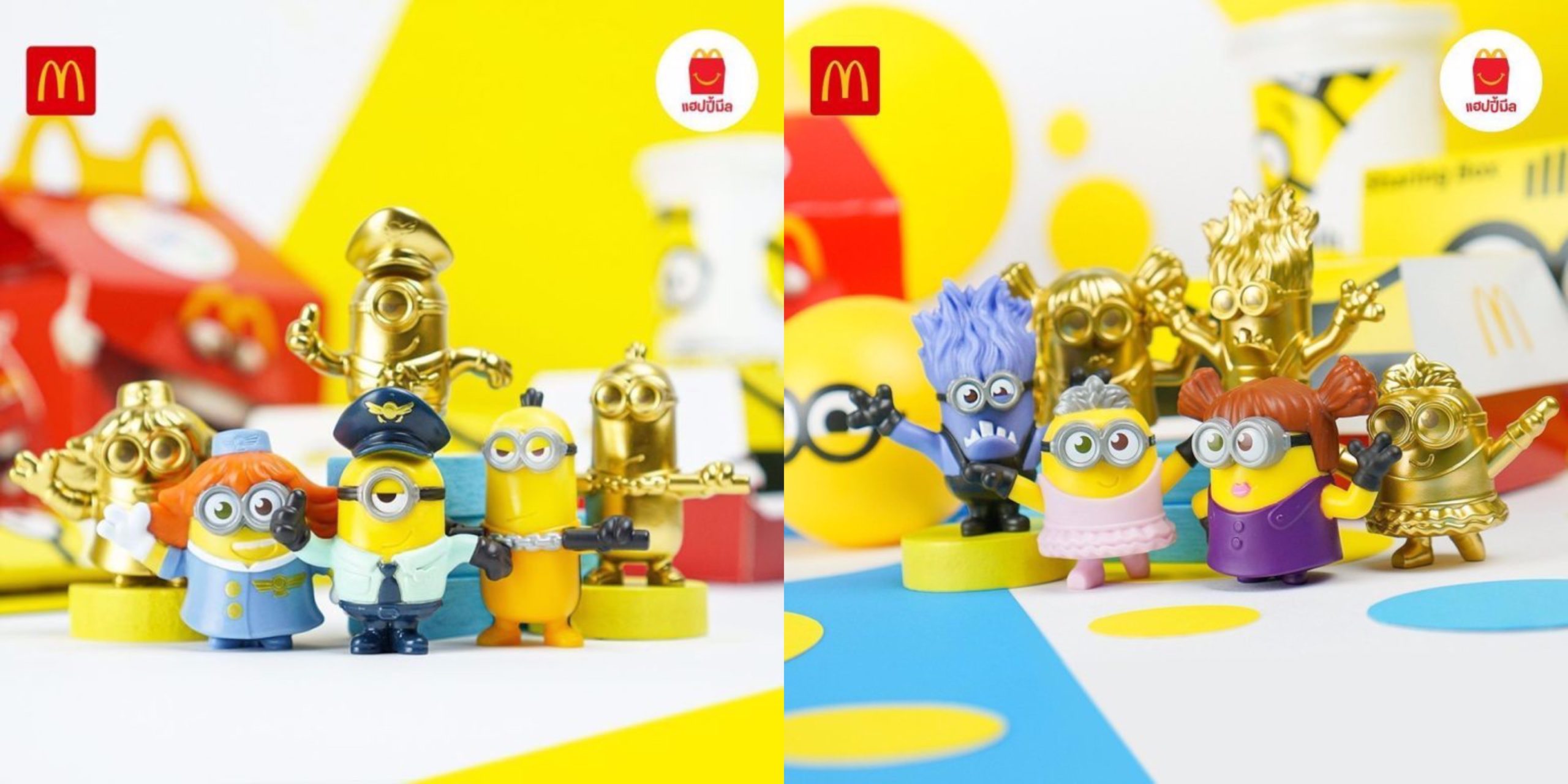 Each of the yellow capsule would contain one minion character toy and you can collect all the total of 35 different types of different minions if you would love to collect them all. However, the one that everyone seems to be most excited about is the super rare Limited Edition Golden Minions. This limited edition toys would be hard to find.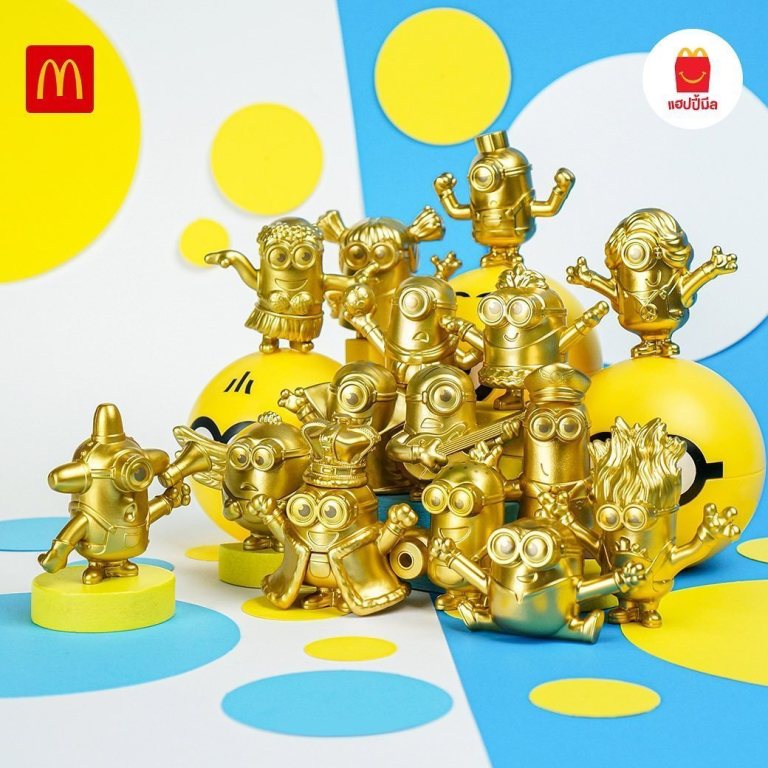 https://www.facebook.com/My.McDonalds/videos/253137996025287/?__xts__[0]=68.ARBhohpUjyR2yPE2qWRfCxmiaFIdkI8RhuTDUIfS175teWdwFbXHrgYdEy7zVKiFBzuZFct6BCe3ggC3MokVaQmnxRsIvZGRYa78Rin8s6nWVRxb0gfTm2OigxSv14tfXX1gPNPej7sdsT_rKpxpAwckFRXo8SWc-w6GhvLo74ng2fS87Bbi1mTWwHCupwFSbBW40EvLaHvpgkk0CD4_17Jj_0J3lCIVFsmANWt4gb7SMQXh8BbFA6OurzNKjo-pfWy42jZy_e-eW9-9p36jhYAi8y3hUsCYGYqoCxa4t31Nz8JkbRLiI7ynwTQ6EWr3VCRtMjFbeEzlfmjflYMJjGn8gszts8XJ&__tn__=-R
Sources: Facebook, McDonald's Malaysia