We as humans are naturally driven by arts, in whatever form they may appear. It is what influences our personalities and development as an individual and society. Art educators and enthusiasts, the School of English (SoE) at the University of Nottingham Malaysia  (UNM), the Malaysian Institute for Debate and Public Speaking (MIDP) and MY Poetry School  (MPS), recently held the first-ever KL Youth Literary Arts Festival (KLYLAF). Held in celebration of  Malaysia's young and emerging artists, the three-day hybrid event was organised by MIDP and  MPS, with UNM as its sponsor, and saw the participation of more than 500 people from across  Malaysia. 
Aptly themed 'No Invitations Necessary', KLYLAF was built on the belief that Malaysia's talents deserve a space, or rather a stage, to speak and be heard. In a society that may sometimes limit,  restrict or criticise artists, KLYLAF became a safe space for them to show up and be authentically themselves, without the fear of being judged.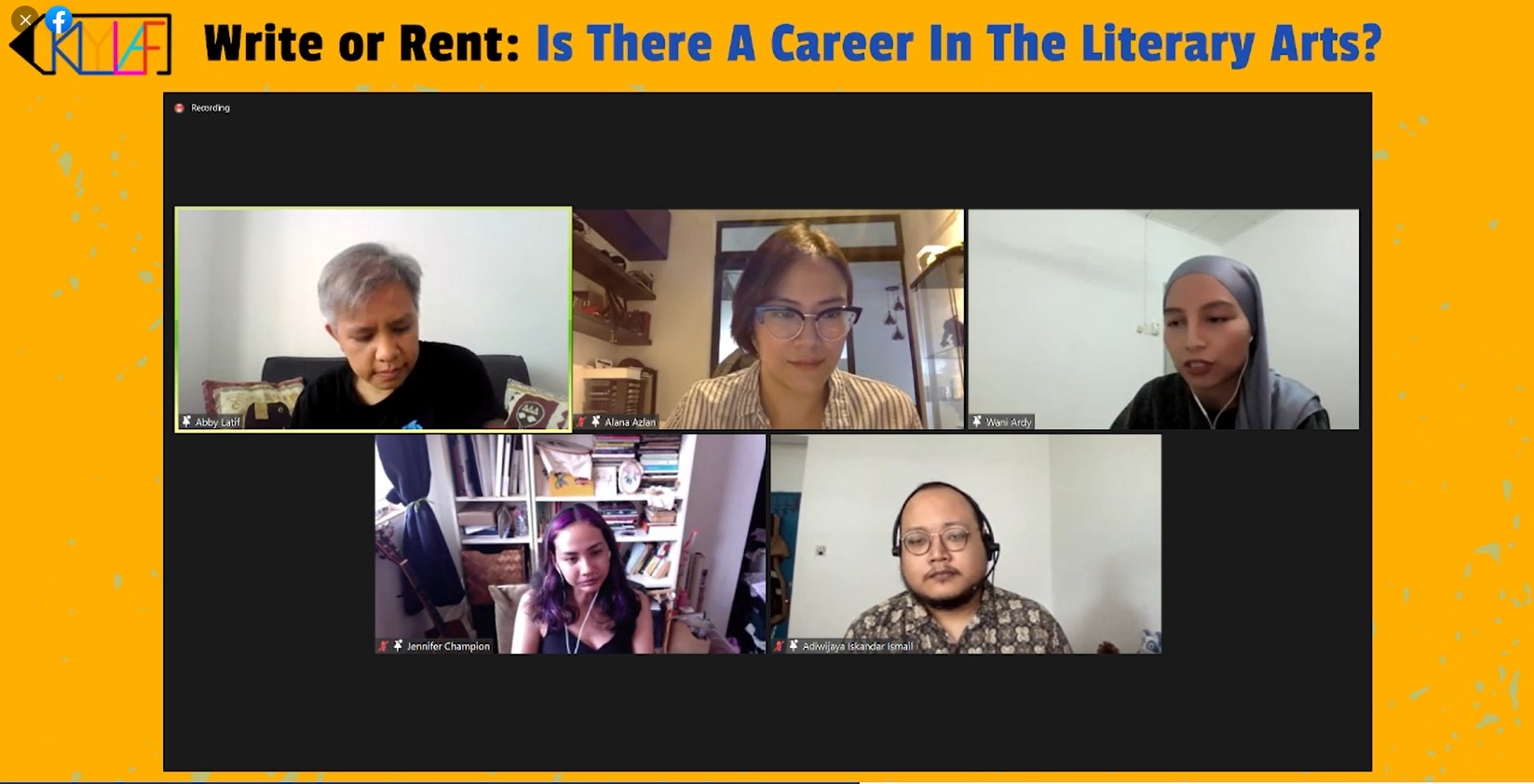 "We wanted to remove barriers and restrictions that are placed on artists, who are often limited based on their age, social status, gender, race and more. We wanted to disrupt the status quo and open the doors to many more talents Malaysia has yet to see," shared KLYLAF co-organiser and MIDP Chief Executive Officer (CEO), Emelia Shariff. 
In addition to providing opportunities for emerging young artists between the ages of seven to 29  years old, KLYLAF also saw the participation of established names in the community to facilitate interactive activities, workshops and mentorship sessions. 
One of the festival's mentors, spoken word poet Alana Azlan said, "The arts are so overlooked in favour of STEM and science-based endeavours in this country. But we forget that art, especially in education, plays a critical role in societal progress and innovation. We need to teach our youth to think more critically and dynamically and find creative ways to problem-solve. By hosting more arts-focused events like KLYLAF, we can hopefully, encourage people to grow holistically and have fun  doing it." 
For MIDP and MPS, it was a means to uplift and support the existing local arts community, and to provide aspiring artists with the opportunity to hear and learn from the best. 
"My purpose in my work as a poet educator is to help young people develop their distinct sense of self-expression and then to guide them on how to use their unique voices to inspire and empower others. The poetry slam, and indeed the festival as a whole, are spaces for this work to happen.  This space is where the magic happens," shared MPS founder and artist, Elaine Foster. 
KLYLAF was a hybrid event that involved various activities like artist panels, workshops, open mic and collaborative performances, mentoring sessions, a poetry slam, as well as networking opportunities. The physical events were held in spaces like Merdekarya and Pusat Kreatif Kanak Kanak Tuanku Bainun, both known to be homes to the local arts communities. The launch ceremony, too, was held at the Nero Event Space in Petaling Jaya Performing Arts Centre (PJPac). 
"These events are great for exposing the general public to all these different art forms they might not have known about before. Besides that, it provides young artists access to more seasoned professionals in the industry. Getting to hear their insights, advice and experiences has been really inspiring," said KLYLAF Youth Poetry Slam winner and UNM alumna, Abigail Lim. 
Supporting KLYLAF follows UNM's many commitments to the Malaysian literary and performing arts communities over the years. "We believe in the value and importance of arts education in our students' development, even encouraging them to partake in the organisation of KLYLAF to experience what happens behind the scenes. The School of English (SoE) has been at the forefront in supporting the local arts community, and we are proud to join MIDP and MPS in empowering our youth and fostering an atmosphere of collaboration, creativity and openness," shared UNM  Assistant Professor and alumna, and artist, Dr Sheena Baharudin. 
Following its success, MIDP, MPS and UNM hope that Malaysia will continue to embrace its many artists with an open mind, and realise the potential arts education has for one's growth and development. For more information, kindly visit KLYLAF's Facebook or Instagram pages.