She may not be enjoying all the attention we're lavishing on her, but there's no denying that Wednesday Addams has stolen our cold, black hearts.  
Within its first week, Wednesday debuted in the #1 spot on the Netflix Top 10 with a record-breaking 341.23 million hours viewed. Starring Jenna Ortega as Wednesday, and directed and executive produced by Tim Burton, the supernatural-infused mystery series was #1 in 83 countries — including Malaysia and tied in a record set by Stranger Things 4.
If you — like Wednesday stans all over the world — find yourself longing for more of the deadpan yet woefully intelligent character after the eight-episode binge, let us bring you into the inner circle with these behind-the-scenes fun facts that only an outcast would know:  
The mesmerizing Jenna Ortega learned several new skills to embody the enigmatic Wednesday Addams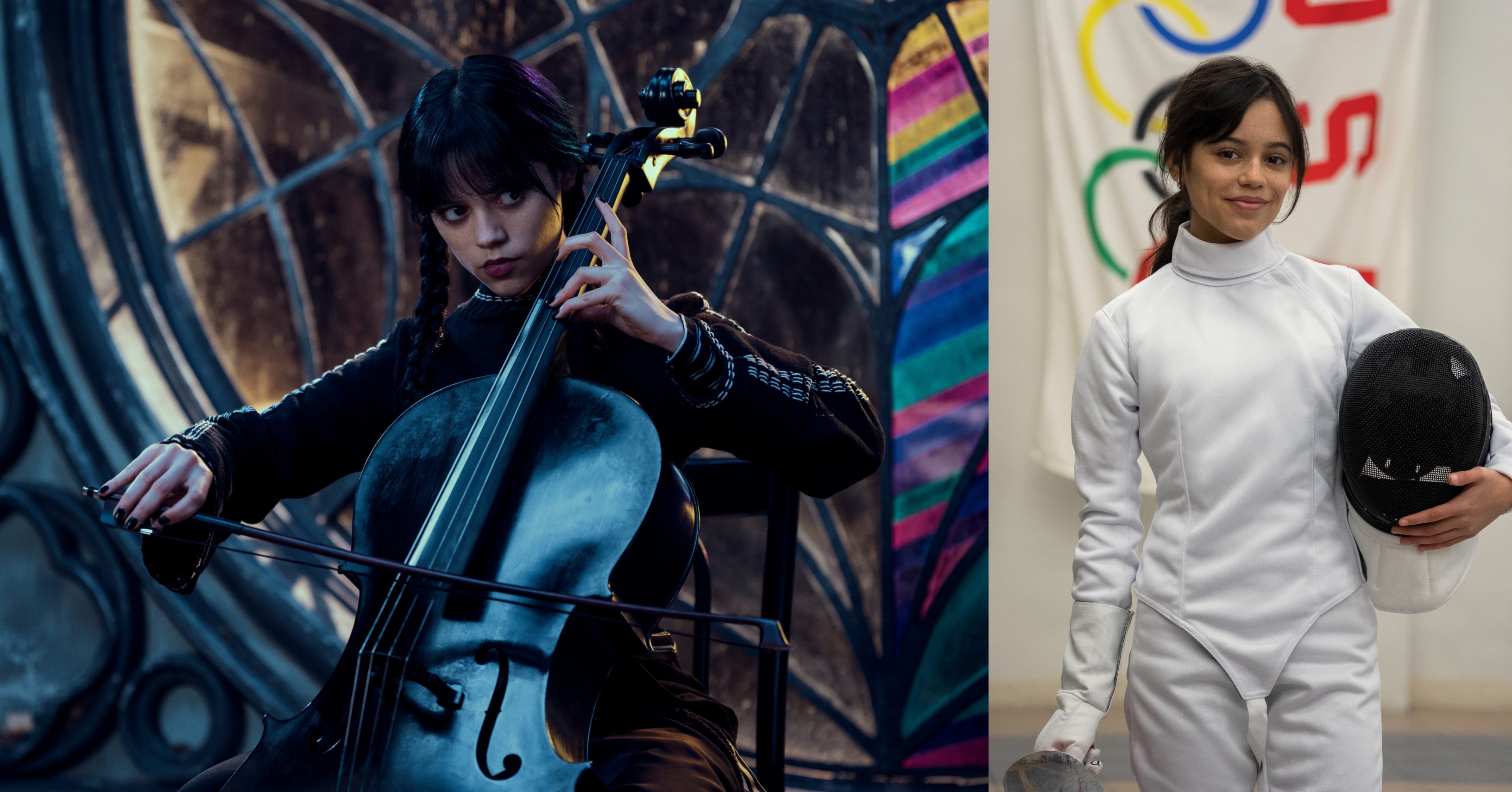 To prepare for her starring role, Jenna Ortega took cello, fencing, and archery lessons, and even went canoeing and learned to speak German. To nail down Wednesday's physicality, Ortega would practice walking and running as the titular character in her everyday life, as well as try out different postures and stances so that she looked confident and assertive. 
Here's the thing about Thing…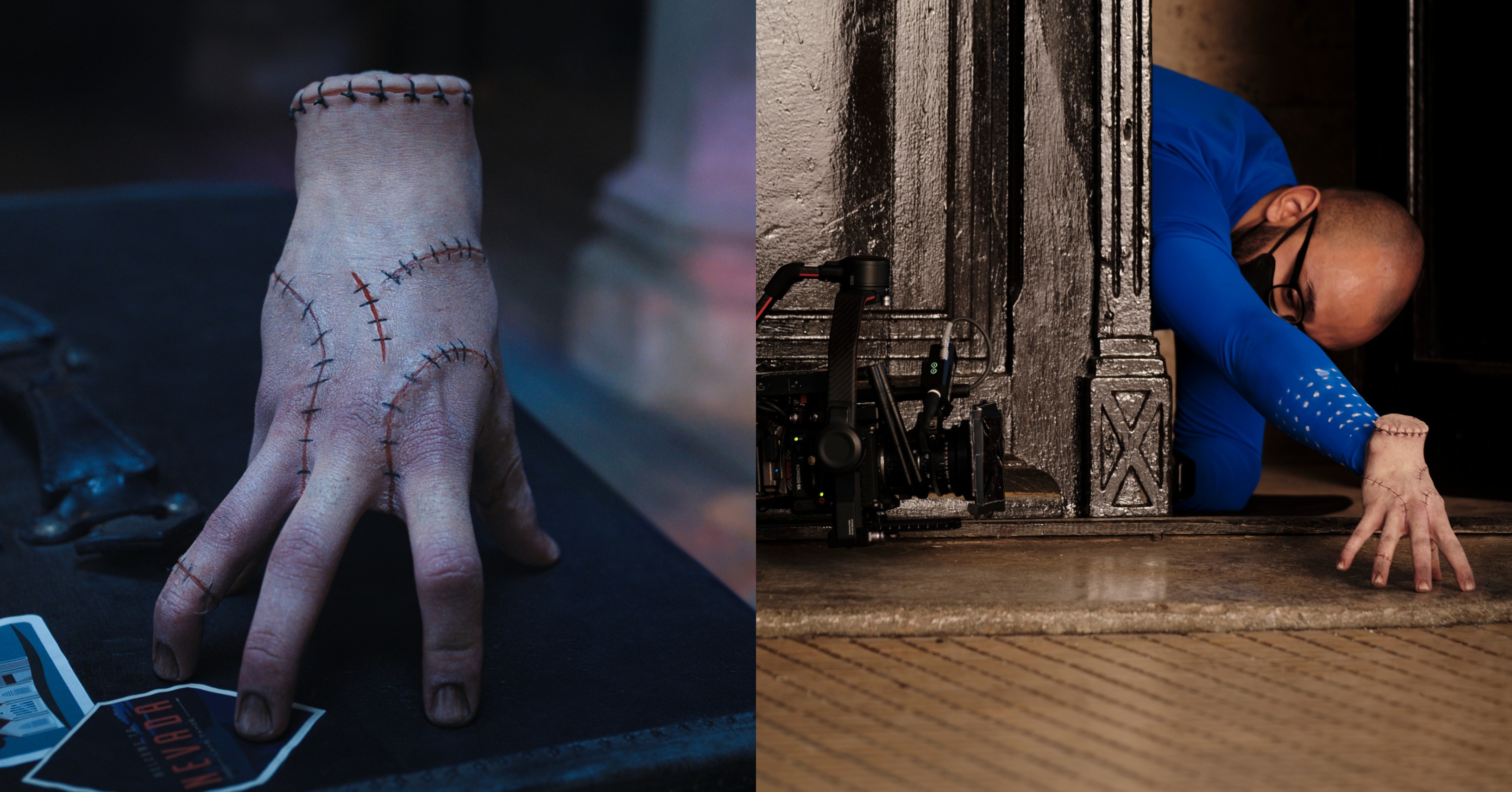 There is an actual person behind the iconic disembodied hand! From the get-go, director Tim Burton and the creative team intended for Thing to be played by a live performer, and only enhanced with CG elements when needed. 
In his first-ever acting role, Romanian magician Victor Dorobantu spent three hours in prosthetics and makeup prior to every shoot day and wore a blue suit so the VFX team could visually edit him out in post-production. Dorobantu often had to have his body placed in unusual places on set to get the right shot — upside down, under floors, behind walls, and even inside walls.
The show was shot across a whopping 70 locations and six sound stages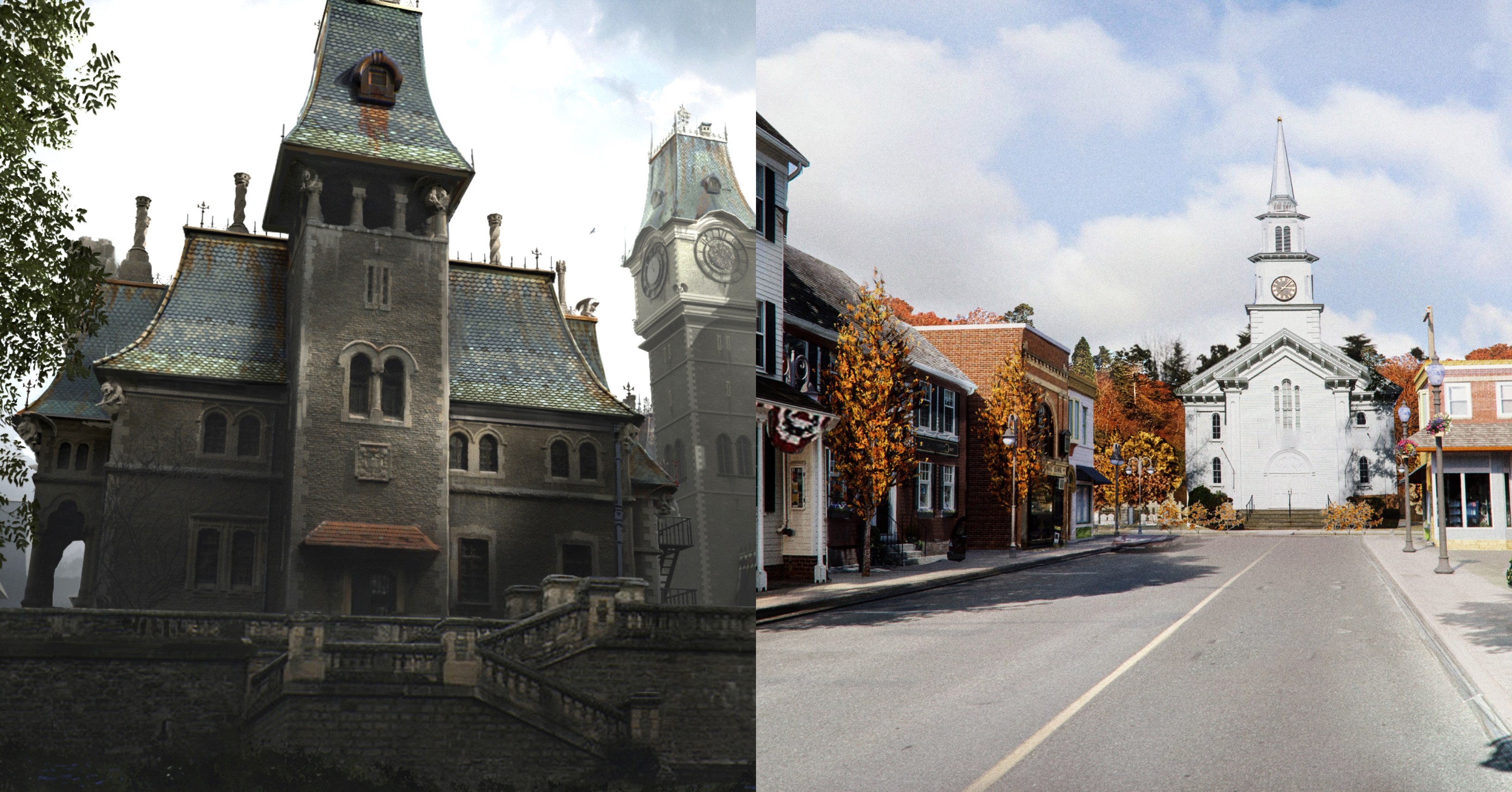 Most of the show was shot in Romania, particularly location shots for Nevermore Academy, which were filmed at Cantacuzino Castle in the Carpathian Mountains of Romania, and supplemented with CGI. 
The production team also built the entire town of Jericho on location in Romania. Inspired by the idea of an archetypal New England town, Jericho is designed to contrast with Nevermore Academy. Everything in Jericho is bright, and nothing is painted black so when Wednesday visits the nearby town, she immediately looks incongruous with her environment.
Similar to Thing, there are minimal CGI enhancements as everything you see was practically built, including the steeple on the church. The production design team also worked with architecture and sculpting students in Bucharest, as well as local sculptors and artists, to boost the core team and help meet all the various design needs across the show. 
"Please excuse Wednesday, she's allergic to color."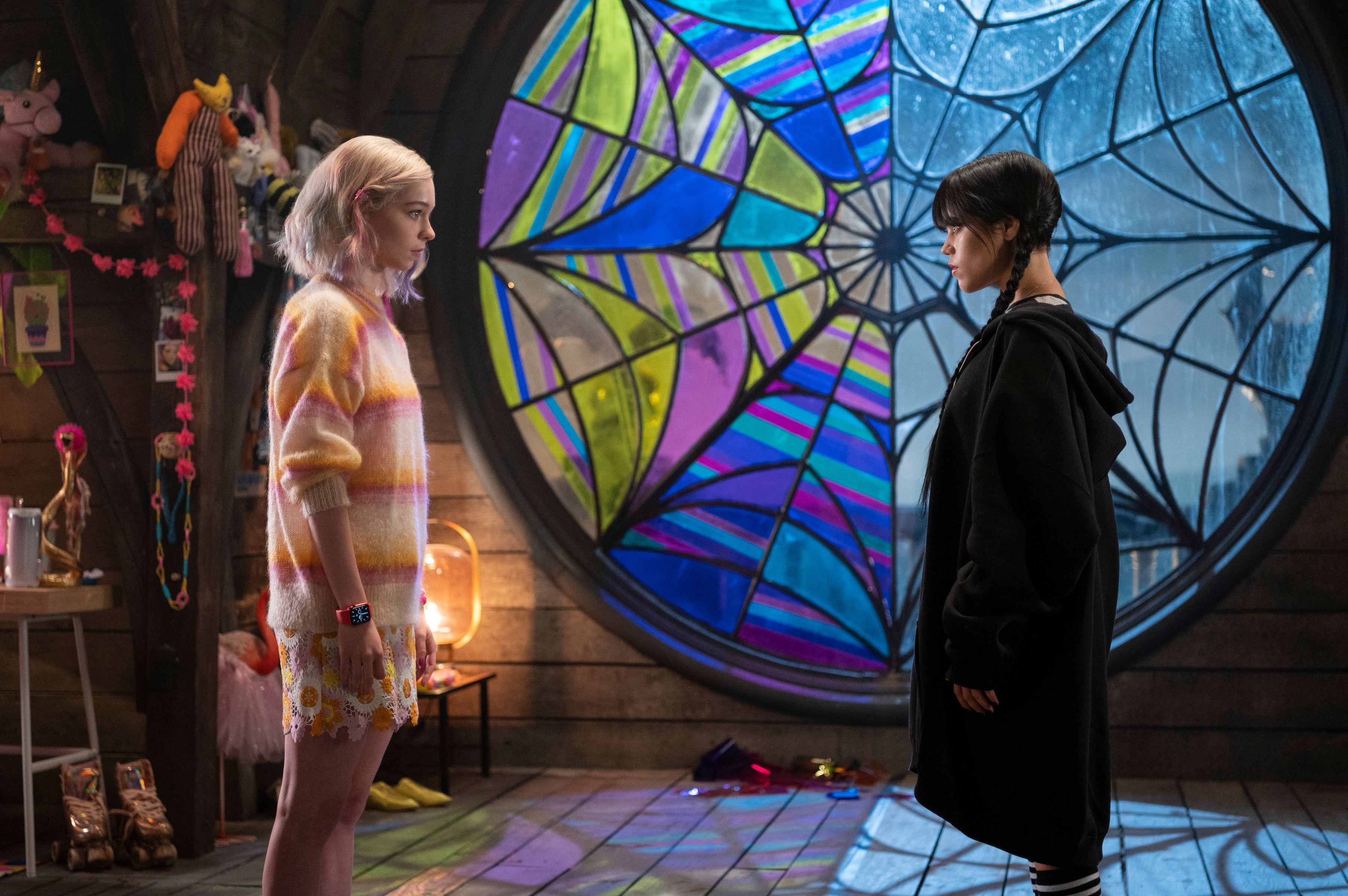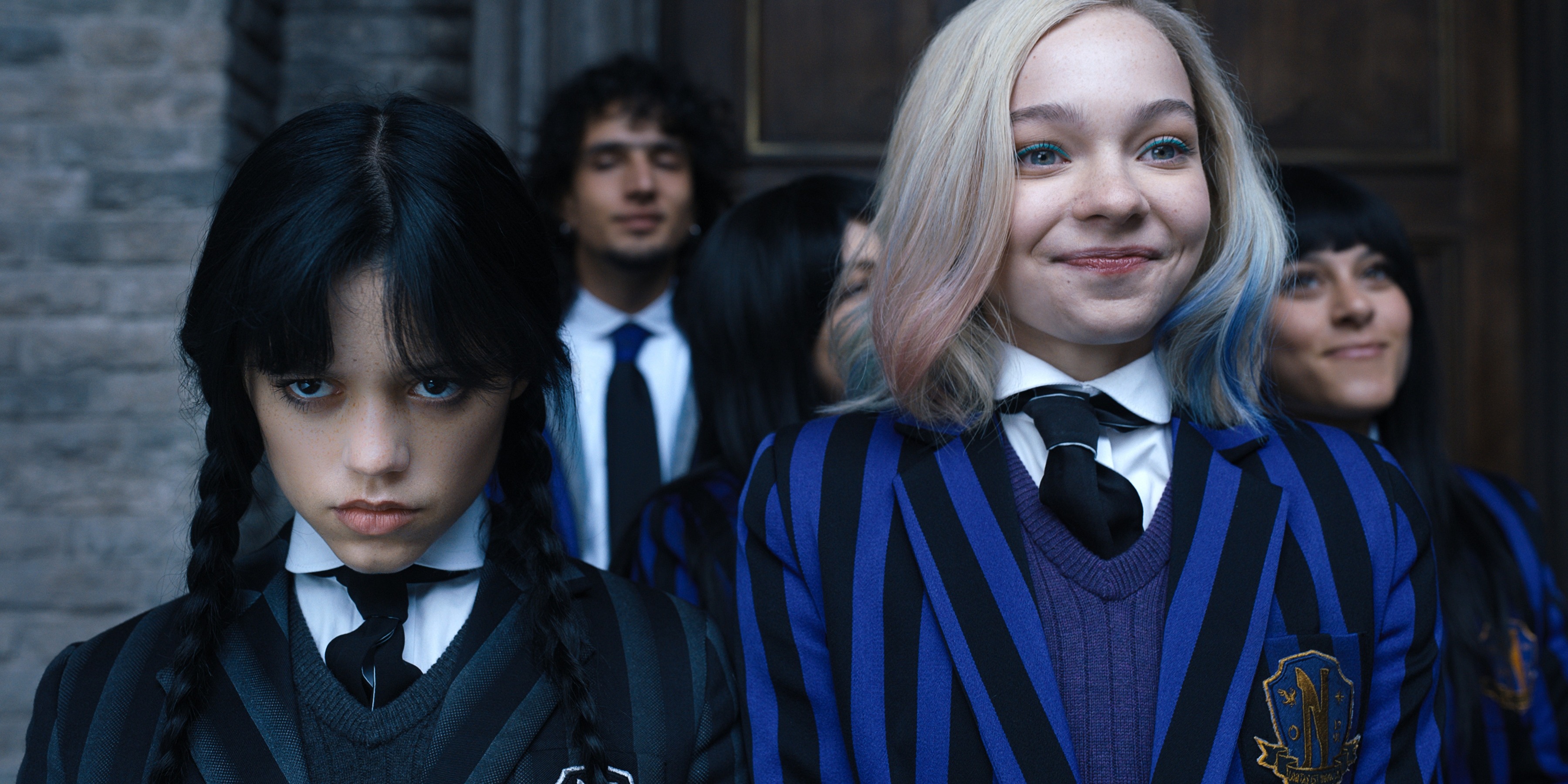 Wednesday only wears black and white throughout the series, while everybody else around her is in color. Not even background actors wear black or white to make sure Wednesday always stands out visually.
The first costume Wednesday wears in the series is a contemporized homage to her well-known black dress and white collar. Costume designer Colleen Atwood was also creatively inspired by modern streetwear, and fashion from the music world — particularly Billie Eilish — when curating Wednesday wardrobe. 
Apart from Wednesday's monotonous color palette, all of the different groups at Nevermore also have costume-specific details that signify their cliques — for example, the Furs (werewolves) have furry textures or animal prints, and the Stoners (gorgons) have looser-fitting, more pajama-like costuming.
If you missed all these details in your first watch, dive back into Wednesday's spooky supernatural world in Wednesday, now streaming on Netflix!