We are often asked to imagine things in our head — "Imagine a rainbow." Or maybe "Imagine you are at the beach." Well, that sounds easy to imagine, right? However, there are some people who are unable to do so. Do you know that?
@frinazhar on Twitter revealed that people who are unable to create mental images in their heads may have Aphantasia. She also added that she is unsure whether Aphantasia needs to be diagnosed or not.
Haritu kecoh pasal Petrichor / orang yang boleh bau hujan kan?

Sekarang ni, cuba bayangkan gambar / bentuk apple dalam otak you.

Boleh nampak tak apple tu? If you can see atleast an outline of it, its good enough TAPI kalau you nampak hitam je, you MAY have Aphantasia.

(1/5) pic.twitter.com/3OAKVFldJV

— Frina (@frinazhar) January 17, 2023
According to Healthline, most people in this state are self-diagnosed. There is no diagnosis of Aphantasia. Do not get it wrong, being in this state does not mean you have a mental disorder or disability.
People with Aphantasia are unable to visualize anything, even the things they are familiar with. Just like @frinazhar, she cannot imagine her father's face even though she sees him every day. She revealed that she only sees "pitch black." Aside from that, she is also unable to do math, or see directions in her head.
However, this does not mean she is bad at math. She is able to understand once she writes down the numbers for her to "see". That same goes to directions. She has to draw them first.
Seeing the comments on her tweet, some people are in the same situation too: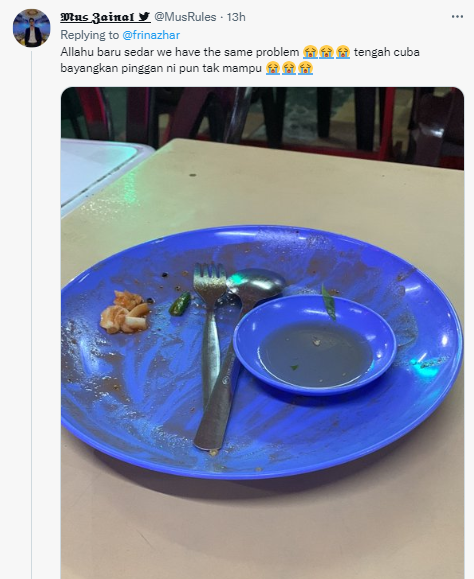 Hence, it is only wise to understand their situation and, do raise awareness about Aphantasia.
Sources: @frinazhar, Healthline