KFC wishes your Ramadhan and Raya season to be wrapped in joy and filled with blessings! This year, we want to add Arabian-style finger-lickin' good excitement to your usual buka puasa and Raya fare. Get ready for a refreshing taste featuring powerful Arabic spices with the NEW KFC Arabian Spice Crunch. 
With Arabian Spice Crunch, it is taking your taste buds on an exotic Middle East adventure where the delightful array of Arabic herbs and spices such as sweet paprika, olive oil, cardamom, and many more are infused into our signature Hot & Spicy fried chicken. It is filled with regal flavors of spicy, sweet, and slightly smoky with crunchy textures that will leave you with lingering fragrances and a satisfied stomach.  
"Here, we believe that food should not be boring, thus we're constantly innovating to bring you exquisite flavors and new tastes, more so to elevate your Ramadhan and Raya celebrations. With our latest creation  – the Arabian Spice Crunch, we wish it will bring joy to you and your loved ones as you celebrate these occasions together," said Chan May Ling, Chief Marketing Officer.
Starting from RM17.49, KFC Arabian Spice Crunch is available for a limited time only at all stores nationwide beginning 16 March. You can enjoy this satisfying meal in 3 options: (1) 2-pc Combo, (2) 3-pc  Combo, and (3) Box Meal.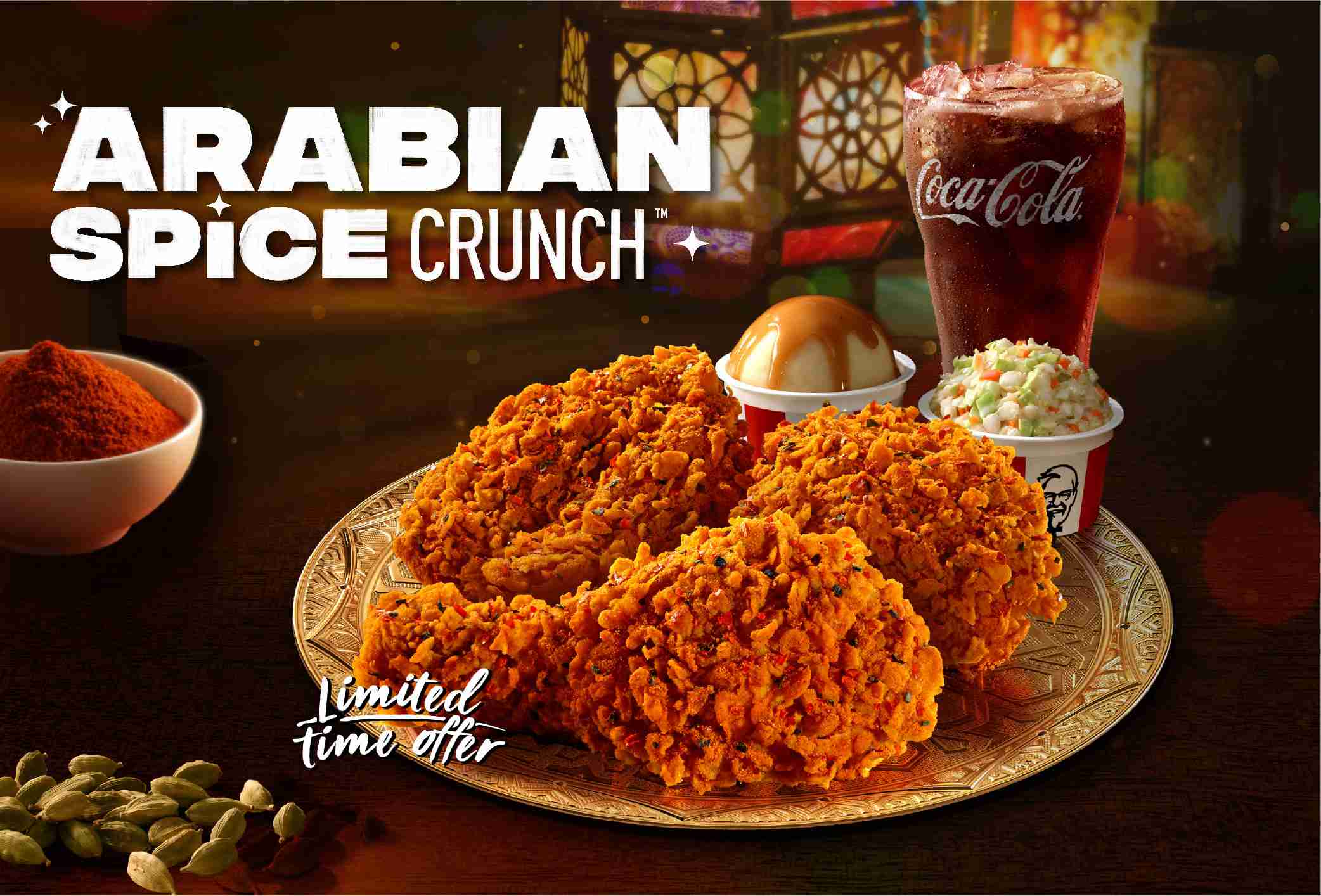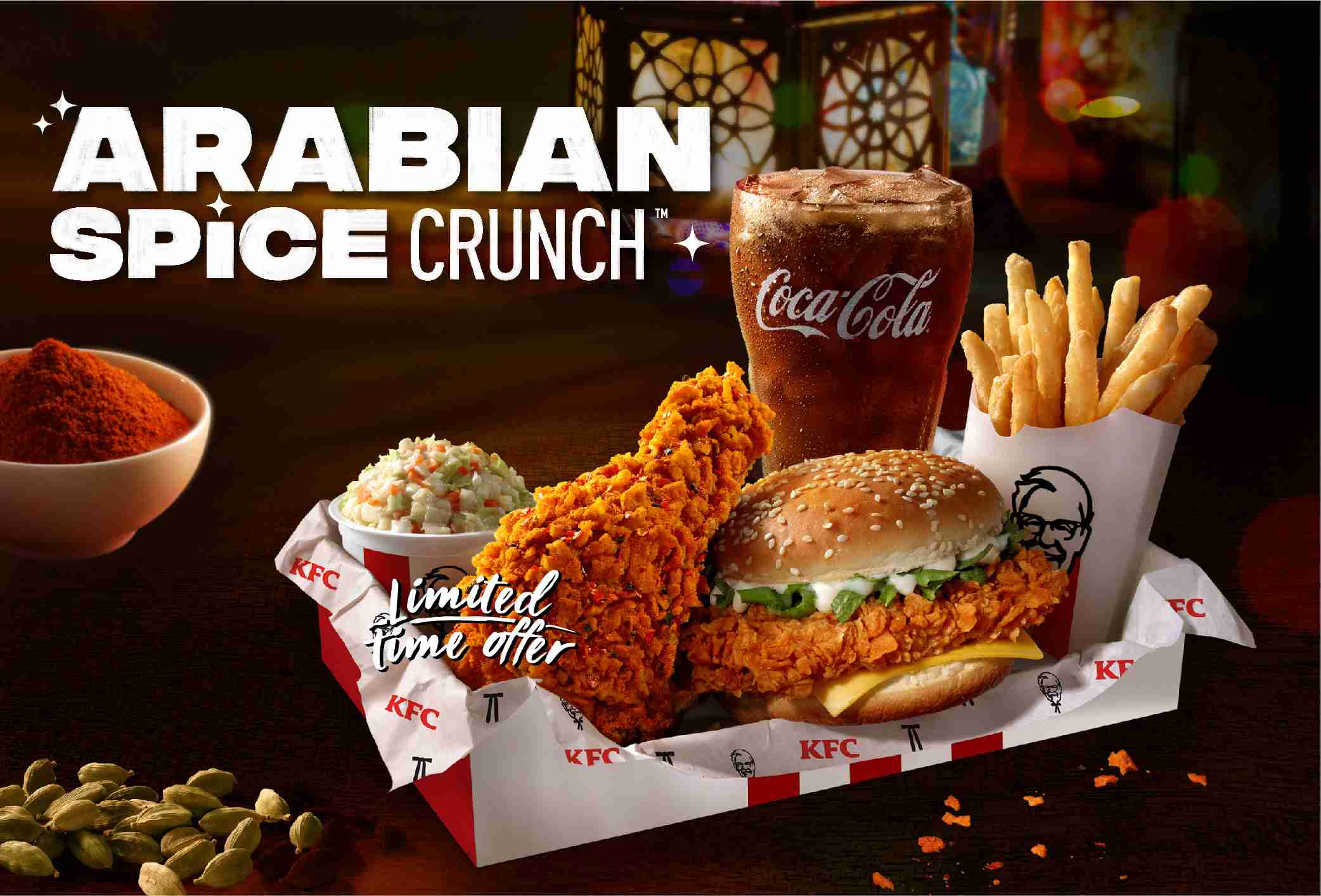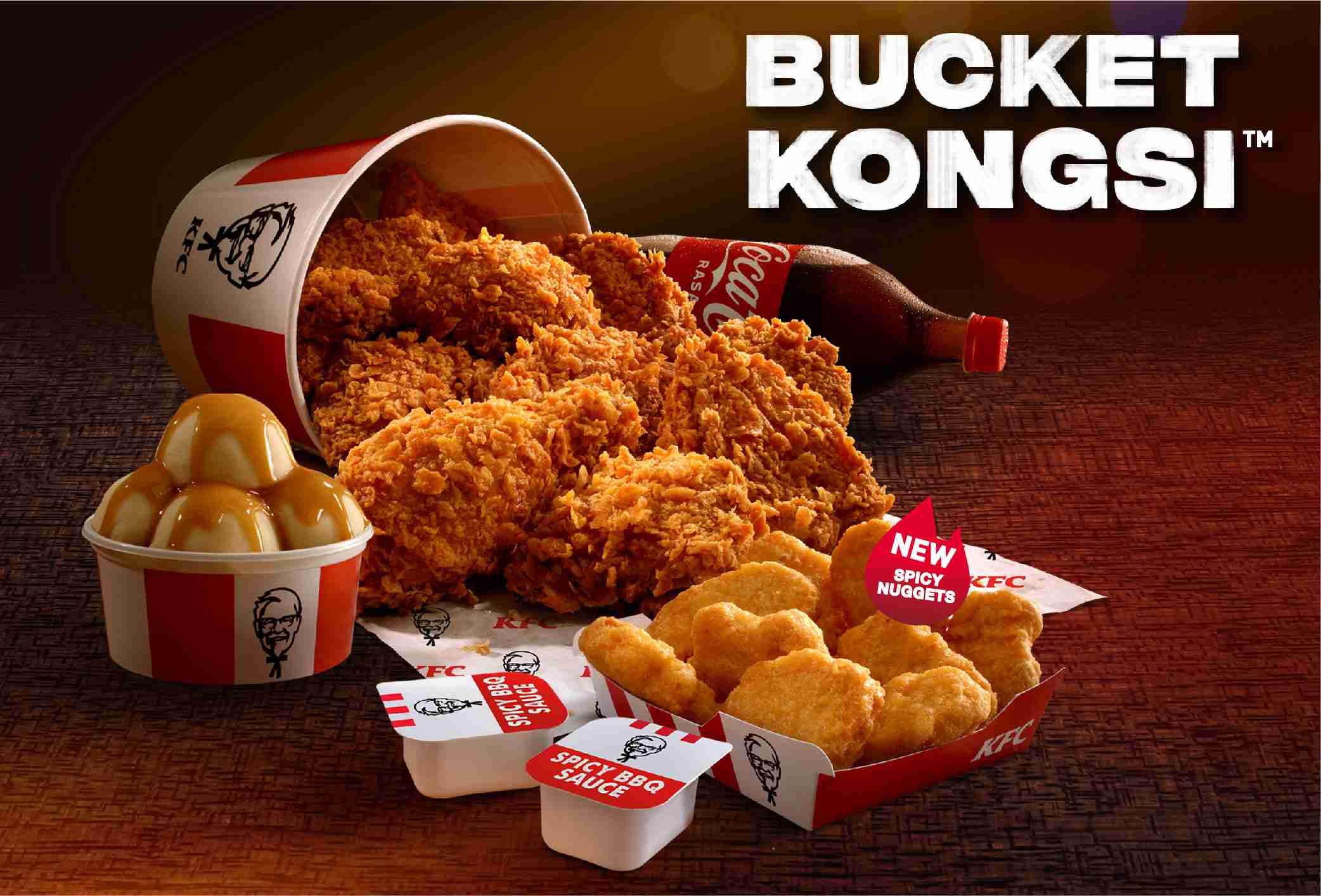 At the same time, made for sharing, the KFC Bucket Kongsi with all-new Spicy Nuggets is also available in  6-pc, 10-pc, or 12-pc Combo. The bucket will surely add more merriment to your Ramadhan & Raya gathering. 
Last but not least, for your convenience during the Ramadhan month from 23rd March until 21st April 2023,  sahur will be made available at selected stores nationwide where you can have satisfying breakfast meals such as Nasi Lemak KFC, Zinger Porridge, and our recently launched KFC Hot Teh Tarik from as early as 4 am.  
Get the KFC Arabian Spice Crunch, Bucket Kongsi, and KFC Breakfast which are available now at all stores nationwide through all our channels including in-store, drive-thru, Delivery & Self Collect.  
Meanwhile, our sahur meals will be available in-store and drive-thru at selected KFC Breakfast (24-hour)  stores nationwide during the Ramadhan month. 
For more information, go to www.KFC.com.my or download the application.