Malaysians were delightfully surprised by the introduction of LAY'S CRUNCH X KFC Hot & Spicy Chicken flavoured chips back in April. Now, just in time for the upcoming Merdeka celebration, the two brands joined forces once again to bring you a brand new and unique creation of possibly the crunchiest fried chicken ever: LAY'S CRUNCH X KFC BBQ flavoured Hot & Spicy fried chicken! 
Discover this unlikely fusion of potato chips and fried chicken that amazingly goes well with one another and elevates your finger-lickin' good experience to a whole new crunchy goodness. Our iconic Hot & Spicy chicken is coated in a special flour breading mixed with crumbled Lay's potato chips, then fried to effortlessly crispy golden perfection. To top it off, it is then dusted with BBQ sprinkles, providing a hit of smoky and savoury BBQ flavour in each crunchier bite.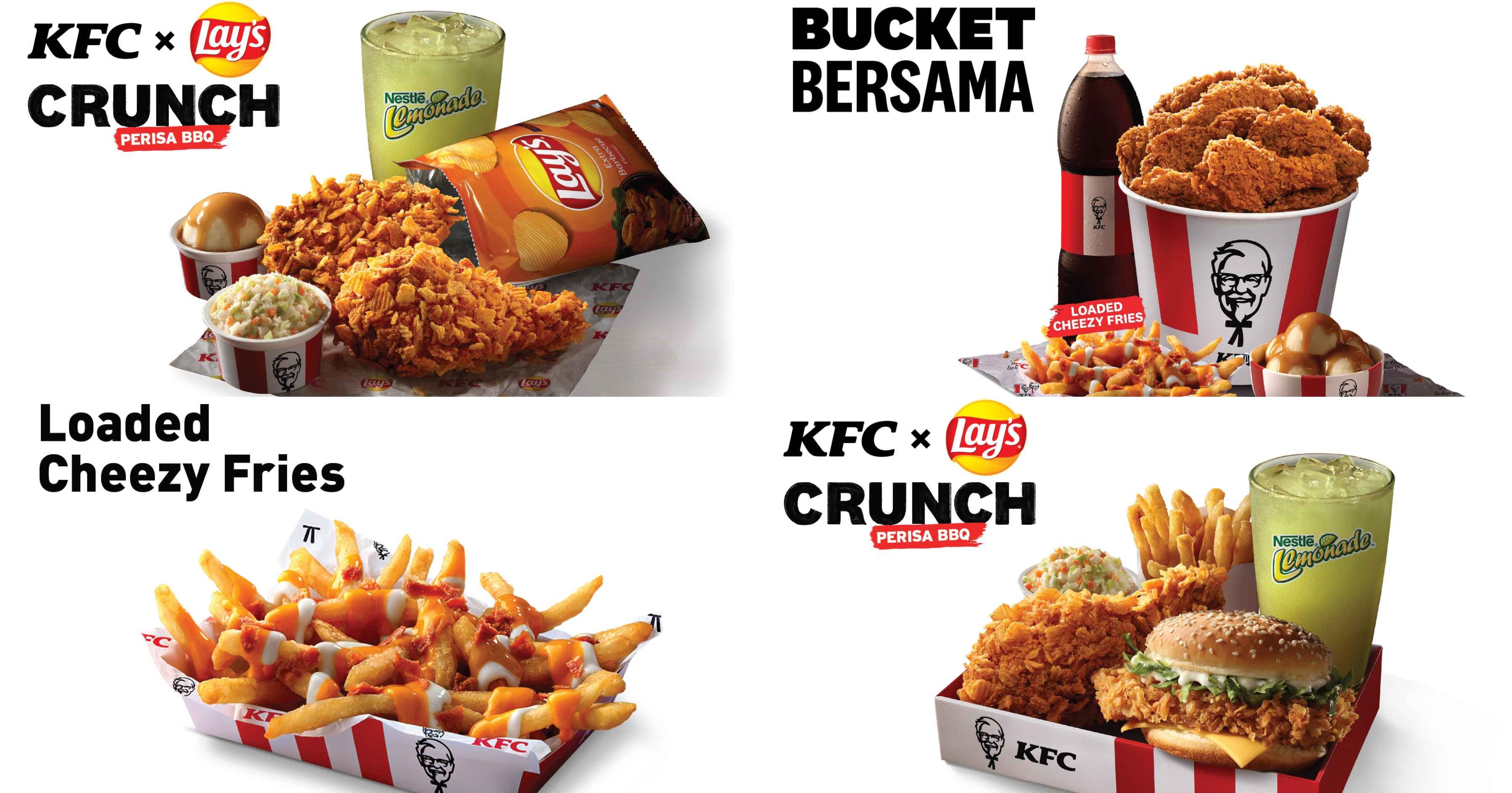 "You have tried and love the Lay's x KFC Hot & Spicy potato chips. Now, by popular demand, we're finally bringing Malaysians our latest innovation in collaboration with Lay's to add decadent crunch to your  Merdeka celebration. Biting into LAY'S CRUNCH X KFC BBQ flavoured chicken will make you feel like you're munching chips and eating chicken at the same time – unusual but in a finger-lickin' good kind of way!" said  Chan May Ling, Chief Marketing Officer KFC Malaysia.  
She added, "At the same time, we are also launching our limited-time KFC Bucket Bersama to celebrate Malaysians' togetherness and unity in conjunction with the coming Merdeka celebration. The Bucket features our brand new Loaded Cheezy Fries that'll surely whet your appetite. With these new menus, we  hope your Merdeka celebration with friends and family is a joyful and memorable one." 
Also available à la carte, cheese lovers will adore KFC Loaded Cheezy Fries in which our beloved Crispier  Fries get a twist of extra crunch! The fries are drizzled with mayonnaise and our signature jalapeno cheese sauce and then topped with bits of crunchy chicken strips. 
LAY'S CRUNCH X KFC and KFC Bucket Bersama are available at all KFC Stores for a limited time only starting today. LAY'S CRUNCH X KFC is available in 2-pc Combo, 3-pc Combo, and Box Meal. Meanwhile, KFC Bucket  Bersama is available in 6-pc, 10-pc, or 12-pc Combo.  
Get them in-store, drive-thru, Delivery, and Self Collect. Download the KFC App or go to www.KFC.com.my to order.