In a recent incident, a driver hit and run over a motorcyclist in order to escape from police who tried to pull them over on the side of the road.
A post by Info Roadblock JPJ/POLIS shows a car getting stopped by the police conducting a 'snap check' at Persiaran Mokhtar Dahari, Selangor.
https://www.facebook.com/inforoadblockjpjpolis/videos/328322028226043/
The police managed to get the car stop at the side for a while, then the ar begins moving forward in an attempt to run away from the police. However, in doing so, the car knocks down a motorcyclist in its way and runs over the motorcycle.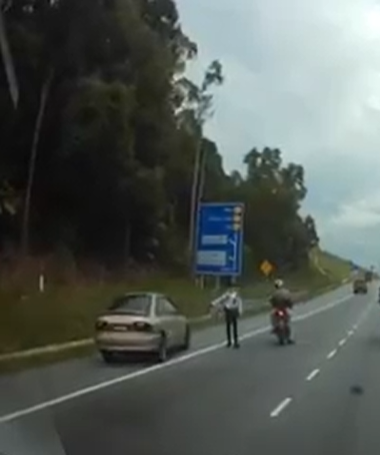 The motorcyclist, who is also a p0lice, Inspector Ismail Aun, was injured in the leg and suffers pain in his body due to the collision.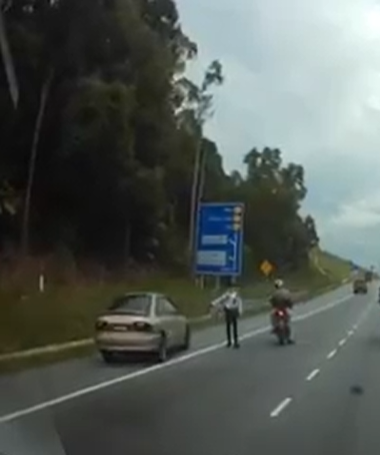 Further investigation found that the Proton Wira was suspected to have been driven and ridden by two Indonesia men. The police are currently in the midst of tracking them down.
Based on examinations by JPJ, the car with the number plate WHQ 4088 was found to be registered to a Mopid Norasmad who lives in Shah Alam.
Source: Facebook