Kate Cunningham, who recently changed her surname to Elder when she and the elder tree get married, said the pair are more loved-up than ever and they have no plans to divorce.
The 38-year-old woman said that was the best decision she has ever made when she married a tree at Rimrose Valley Country Park in Sefton, Merseyside in September last year.
Leaving her boyfriend and two kids at home, she celebrated the first year of marriage with her two friends and some elderflower champers. She admits her 15-year-old sone is "a little" embarrassed with her decision to marry a tree.
The woman, who is also a former teaching assistant admitted that she sometimes clocks up to five visits a week and will forever remain 'tree-voted'.
She said, "Tress will always come first. They do keep us alive."
She then immediately knew it was "the one" and regularly potted climbing the branches.
"I think getting married was one of the best decisions I have ever made," she added.
The ceremony was attended by dozens and the local musician and poet Davy Edge performed. Inspired by female activists in Mexico, who held similar ceremonies as a form of protest to raise awareness of illegal logging and land clearing.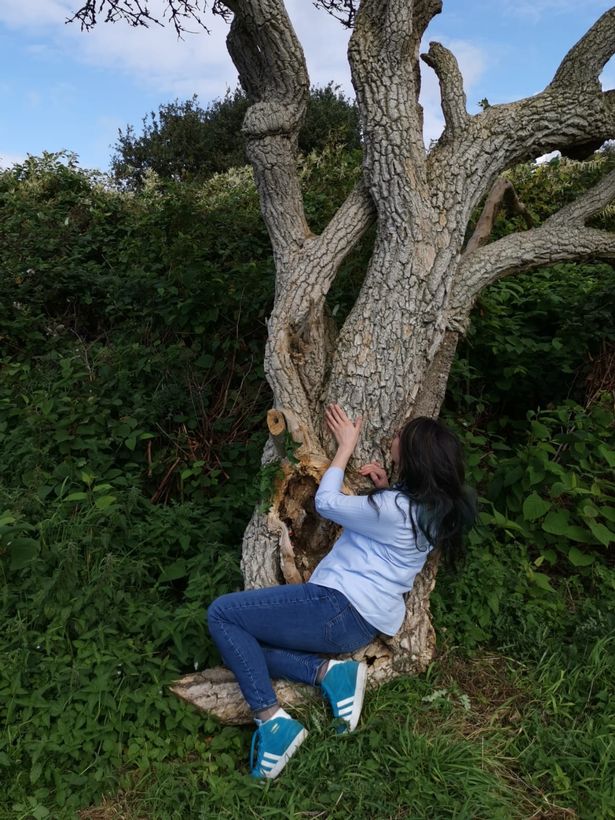 She hoped the tactic would gain attention to the campaign to save Rimrose Valley Country Park from being transformed into a bypass by highways England.
A campaign by the local residents is to halt the new three-mile bypass, thought to ease traffic congestion, through Rimrose Valley, and into the Port of Liverpool.
Source: Mirror