Smartwatch is something that can be considered as a very important gadget for many people nowadays. This is because many people have been using smartwatch because it is so much more than just a watch. That is why OPPO has decided to come out with a brand new smartwatch in this year of 2020 that will get everybody very excited.
The invention of the smartwatch really comes with a lot of abilities such as making phone calls, replying to messages, downloading favorite applications, and even monitoring health and also sleep. This is such a great gadget to get as it is very helpful and works exactly like a smartphone just smaller and can be worn on the wrist. Smartwatch also really helps us to organize our schedules, keeping track of our health progression, and even supporting our daily needs.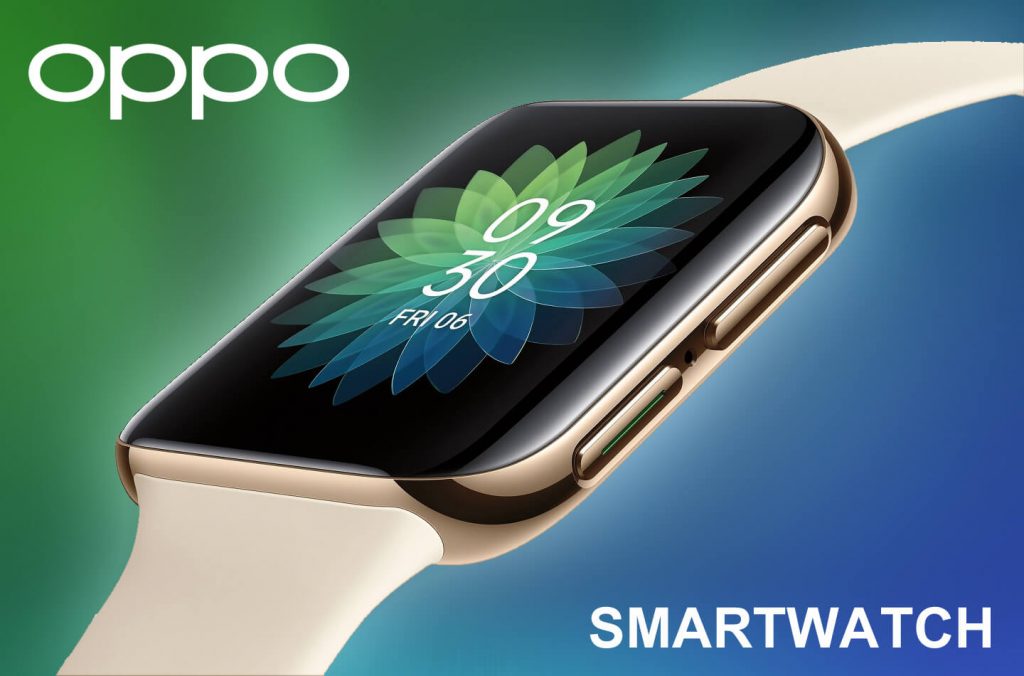 OPPO has really given close attention to small and minor details so that they could come out with the perfect smartwatch that can be used by every single human being in this whole wide world. They have incorporated the brand new technology and also an established ecosystem of Wear OS by Google. This particular OPPO Watch Series is definitely a complete smartwatch. It also has things like Google Assistant and Play Store that could really help you.
These are some of the main features for this OPPO Smartwatch that makes it so great:
1) OPPO Watch Series has access to Google Apps and also services because it is powered by Wear OS.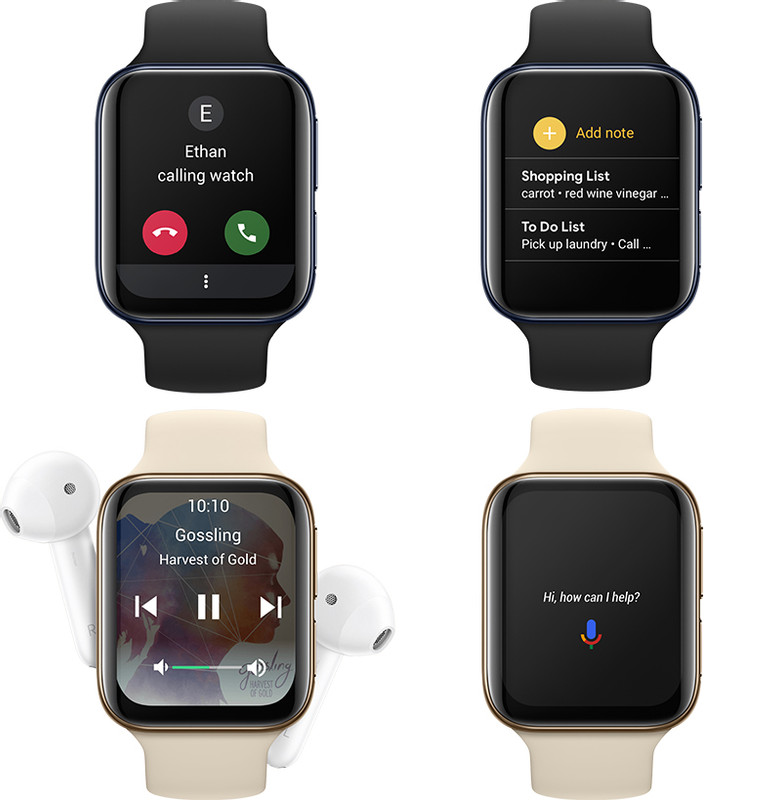 Because of the installation of Wear OS in this OPPO Smartwatch, this smartwatch can not only have access to Google Apps and services. It also can let you download over 4,000 apps on the Play Store, provides full access to the Google Assistant, and also lets you make contactless payments through NFC.
Other than that, OPPO Smartwatch also makes the user be able to do messaging, music streaming on the go with Spotify and also KKBox, access to Google Translate, reminders, and many more. Download and reply to messages on messaging apps like FB Messenger, WeChat, and WhatsApp also can be done by using OPPO Smartwatch.
For an already OPPO user, you will find that this OPPO Watch's system looks very familiar. This is because it does combine customizable features with the design excellence and also rich user experience that is inspired by ColorOS.
2) World's first smartwatch that features a 3D Dual-Curved Display.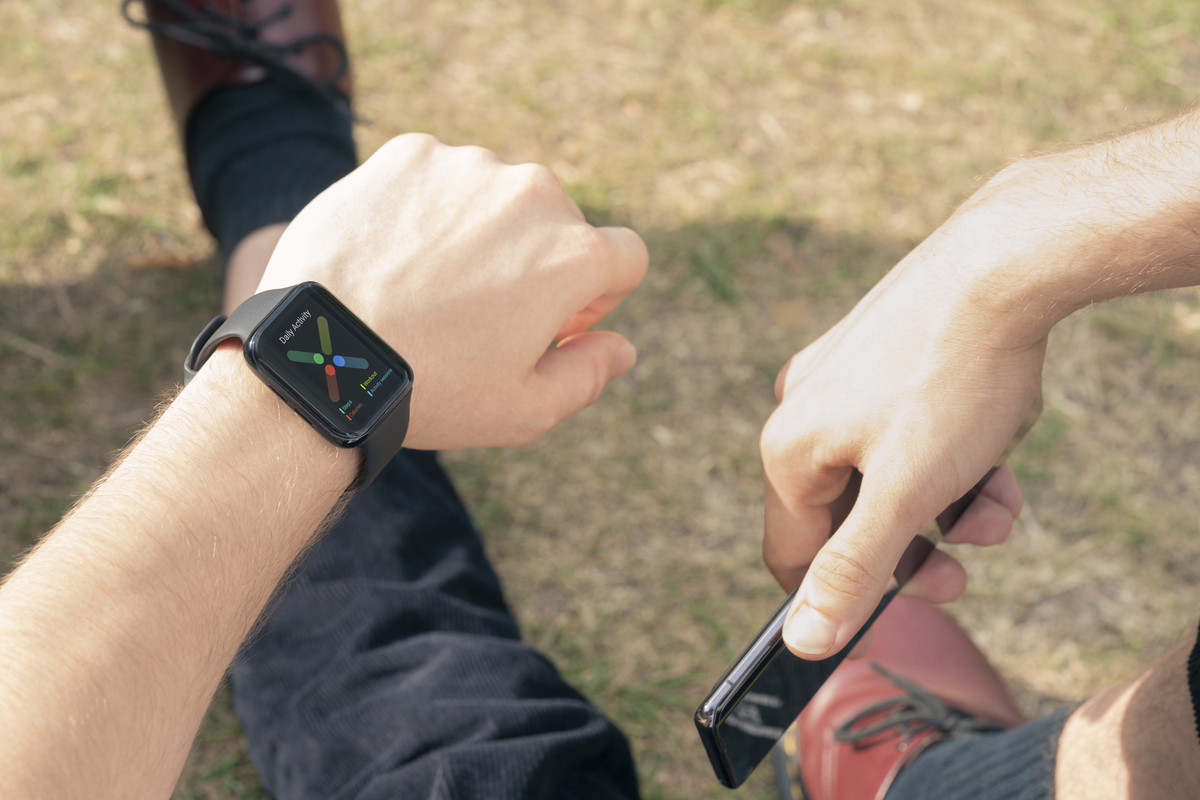 This OPPO Watch Series has a display that is usually by smartphones. The smooth curved surface enables the user to have a bigger display compared to another smartwatch. This particular smartwatch also uses a high technology that is the AMOLED technology to ensure that the 1.91-inch display covers 100% of the DCI-P3 color gamut. OPPO Smartwatch has to undergo a rigorous 19-step polishing process so that it has a seamless bond between the 3D glass crystal and the curved display. This smartwatch also has the Always-On Display feature.
3) Various choices of colors and also faces that you can choose from to customize it.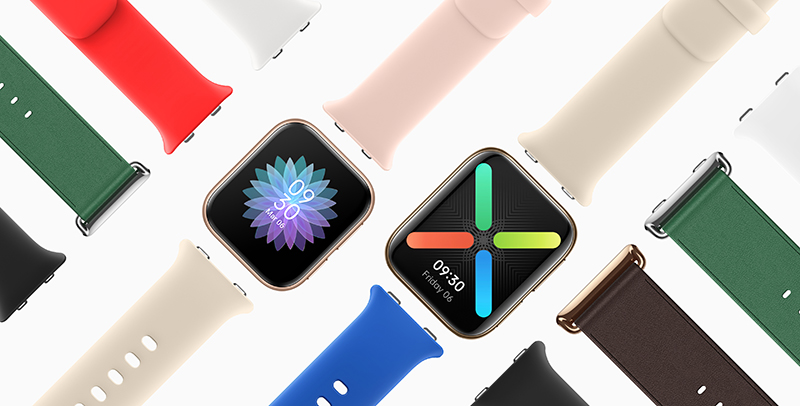 For some people, having to match their watch with their outfit is very important. Fortunately, changing the straps of this OPPO smartwatch would be super easy and this is all thanks to the highly corrosion-resistant aluminum alloy frame with a one-button strap removal function. Other than changing the strap, the user also can change the overall look of the watch too just by using the HeyTap Health App to switch between any of the pre-installed watch faces.
4) The only smartwatch with the feature of Style-Matching AI Watch Face.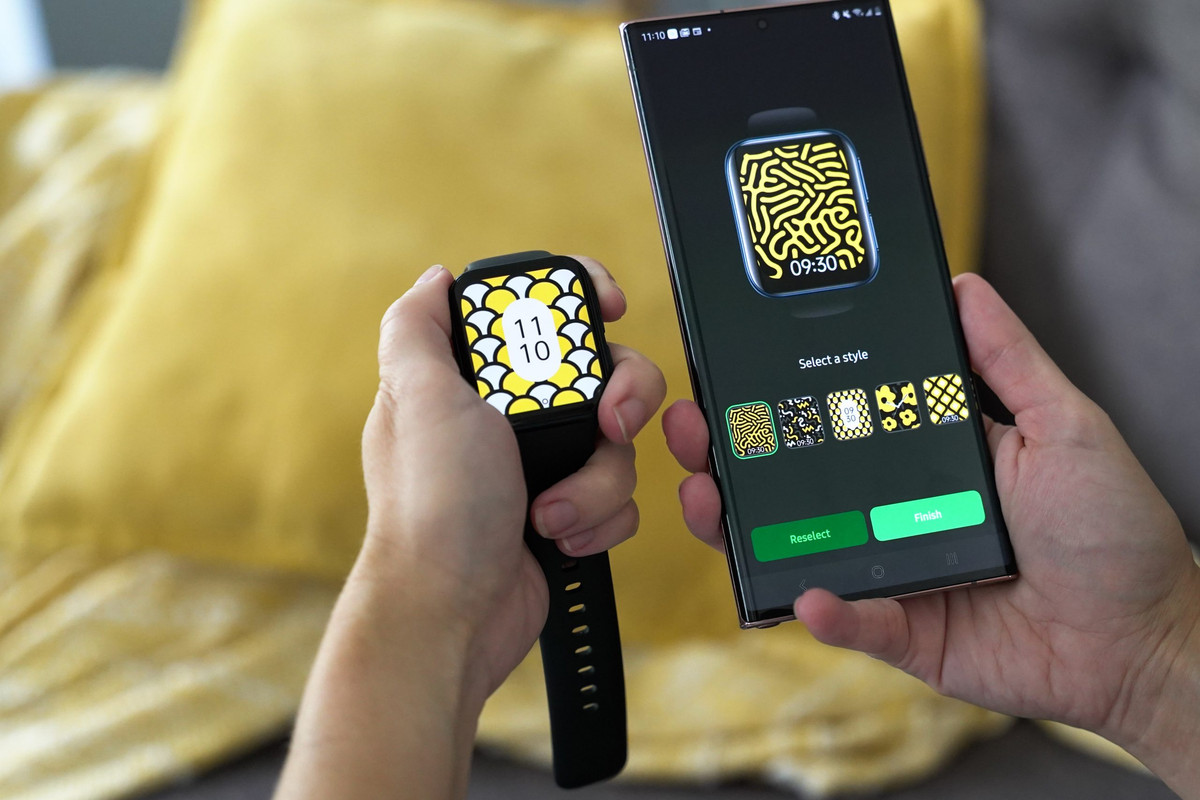 This OPPO Smartwatch also has come out with a brand new feature and that is the Style-Matching AI Watch Face. This unique feature that only OPPO Smartwatch has enables the user to customize their own watch face to be complemented with their OOTD at that specific time. What the user has to do is just snap a photo of their OOTD, and the OPPO Watch will generate a unique watch face according to the colors and also textures in the taken photo.
5) OPPO Watch Series can act as your training partner on the go.

This OPPO Smartwatch has been fitted with five exercise sensors, as well as a GPS + GLONASS navigation system that will accurately track all your exercise routes, measuring heart rate, calories burnt, and many more. This smartwatch also capable to measure your sleep and heart rate, as well as provide breathing guidance and 'get moving' notifications when you've been slouching for too long then you should. OPPO Smartwatch also has five OPPO-developed workout modes an that are Fitness Run, Fat Burn Run, Outdoor Walk, Outdoor Cycling, and also Swimming. Under these different modes, you'll get targeted guidance in addition to the basic exercise data tracking.

For those who are constantly busy in their daily schedule, this smartwatch also has a built-in 5-Min Workout app that provides tutorials with voice guidance. This will help you to have even a short exercise during your busy schedule.
According to the promo, this OPPO Smartwatch is available in two variants. The first one is 41mm and the second one would be the 46mm. The 41mm variant is priced at RM899, while the 46mm variant is available at RM1,299.
Sources: OPPO.