Global apparel retailer UNIQLO recently partnered with  International Medical University (IMU) and Women's Aid Organization (WAO) to provide digital literacy training and a UNIQLO online shopping experience to a group of 25 women entrepreneurs from socially vulnerable communities. The digital literacy training held on  August 6 and 13 is part of UNIQLO's series of Digital Literacy Program aimed at making digital and entrepreneurship education more accessible, particularly for underserved communities. 
The digital literacy training attended by women from UNHCR Kachin Refugee Learning Centre and  Women's Aid Organization and Community Transformation Initiative covered topics such as Data  Security, Basics of Customer Service, Product Design & Quality Control, Marketing & Social Media,  and Basics of E-Commerce. Participants in the training were also given RM200 each to spend on the UNIQLO app and learn more about the mechanics of e-commerce through UNIQLO's online shopping experience.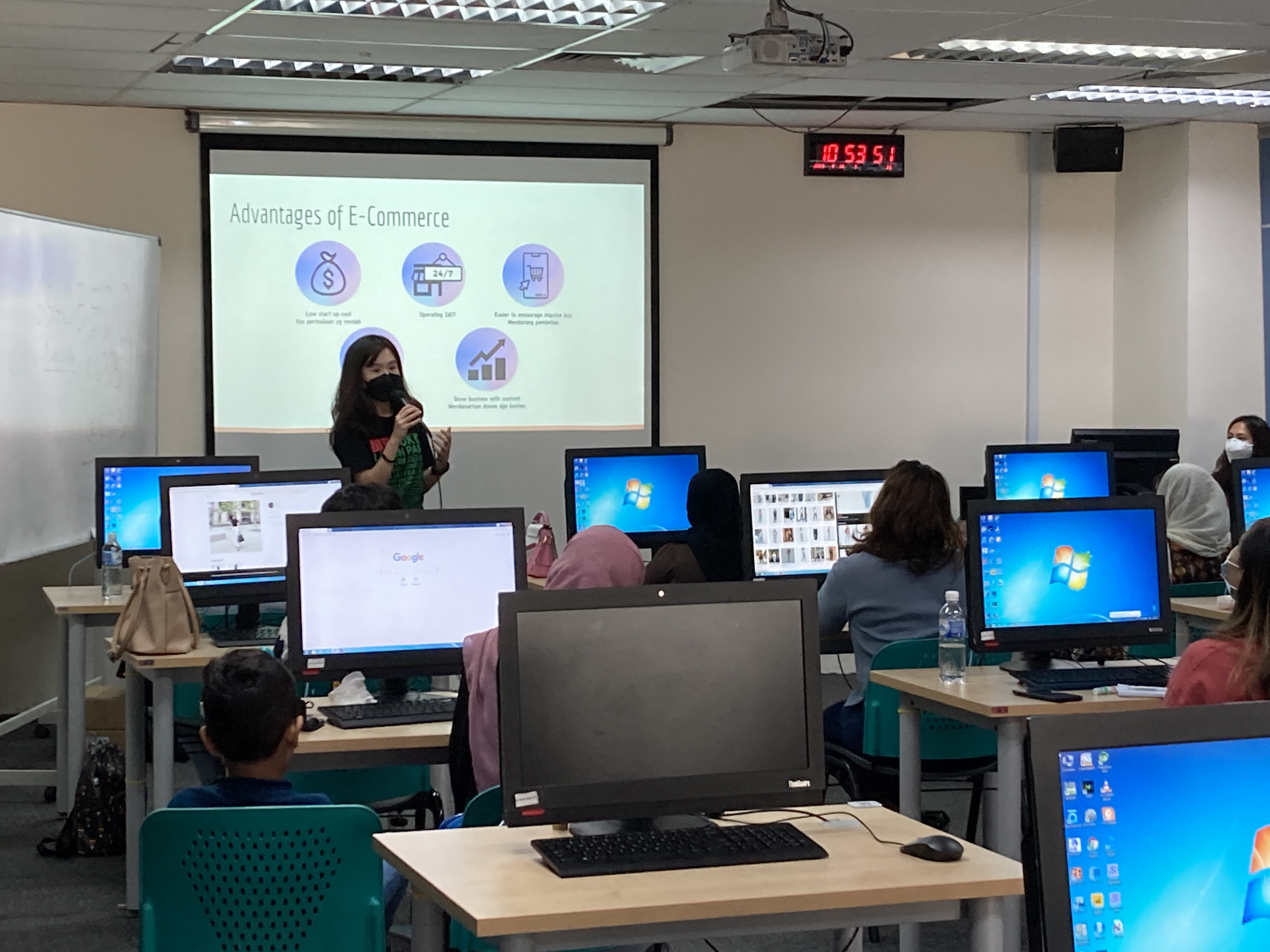 UNIQLO's efforts to improve digital literacy is in line with the 12th Malaysia Plan (12MP) which intends to maximize the digital economy's potential. According to Communications and  Multimedia Minister Tan Sri Annuar Musa, the digital economy is expected to contribute 22.6%  of the country's Gross Domestic Product and create 500,000 job opportunities by 2025.1 
"Being a progressive apparel retailer, we are committed to enhancing the lives of Malaysians and giving back to local communities in need. Through the Women's Aid Organization's involvement in the  Digital Literacy Program, UNIQLO aims to reduce digital gender inequality and create an equitable society where women from vulnerable communities have better accessibility and capabilities to contribute to the digital economy, says Evelyn Tan, Sustainability Director of UNIQLO Malaysia. 
Women-owned roughly 20.6% of small and medium enterprises (SMEs), which contributed nearly  RM70 billion to Malaysia's gross domestic product (GDP) and offered nearly 800,000 jobs worth  RM11.1 billion last year.2 Women's participation in the digital economy is critical to its successful rollout in Malaysia.  
"Women's economic participation, especially in the upcoming digital economy expansion, is vital for the prosperity of the nation. As such, we tailored our digital literacy training so the participants can easily apply the knowledge to better digitalize their businesses and gain a  competitive edge in the market," added Evelyn Tan. 
Driven by the purpose to create meaningful impact guided by the United Nations' Sustainable  Development Goals, UNIQLO together with IMU and WAO ensured the Digital Literacy Program aligns with UN SDG #4 of providing equal access to quality education, UN SDG #5 of addressing gender equality, and UN SDG #10 of reducing inequality. 
For more information about UNIQLO and its sustainability initiatives, please visit www.uniqlo.com/my.