Indonesia, a fifteen-year-old boy and a twelve-year-old girl in Indonesia were reportedly forced to marry after breaking the law which forbids dating after sunset.
It has been a controversial issue for child marriage in Indonesia for a long time. Last week, once again the topic brought into the limelight by the story of a young teenage couple forced to marry after only four days of dating.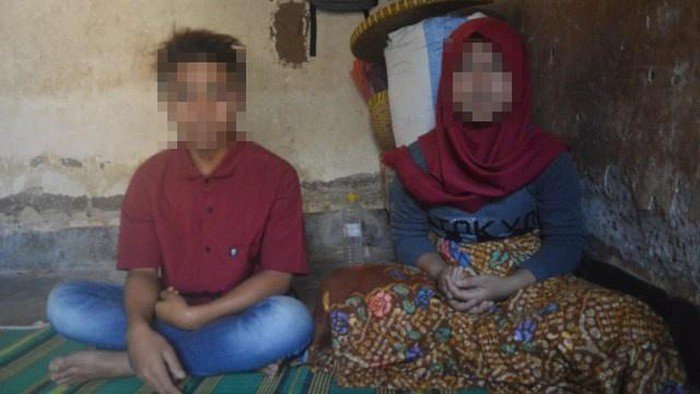 Reported that 15-year-old Suhaimi and his 12-year-old girlfriend, Nur Herawati, were pressured into the marriage by the girl's parents, after allegedly breaking customary dating laws, which forbids young couples to return home after dusk. The boy brought the girl home after 7:30 pm and the girl's parents had no choice but to have them married.
The Ijab Kabul (wedding solemnization) for the couple's ceremony was witnessed by dozens of relatives and neighbors. The video of the ceremony was shared on Indonesian social media last week which sparking a heated debate about child marriage. The wedding did not receive approval from the Religious Affairs Office (KUA), which legally sanctions marriages in Indonesia but the couple's families consider them married. Suhaimi's parents had tried to prevent the marriage but without success.
Stayed at Suhaimi's parent's house, the couple now lives as husband and wife. The dating curfew reported belongs to the Sasak people, who mainly live on the island of Lombok. The tribe is also known for the "bride kidnapping" tradition, in which a woman is taken away by her future husband before a wedding.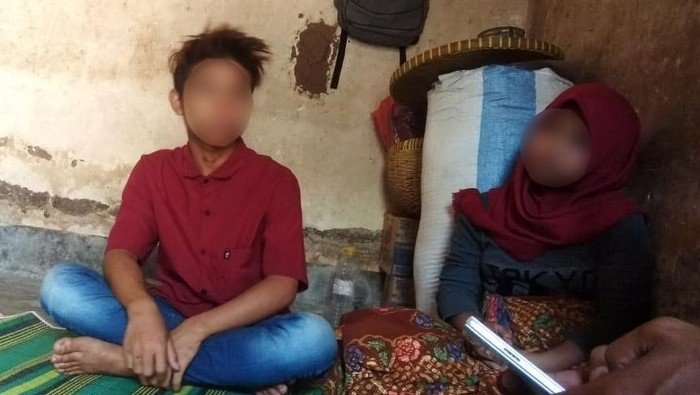 Source: Oddity Central