Usually, each landed house in Malaysia is provided with a fencing gate. This is to mark their territory. Sometimes, for safety reasons, people also set up door and window grills. Of course, they fear their houses being robbed. By having grills for doors and windows, it is difficult for criminals to get through.
Another reason is that some people have children, especially if the children are still babies and toddlers. Having grills are important so they do not escape the house without supervision. Thus, you know what they say: Having children costs a lot of money.
It even costs more for a double or triple storey house. As we all know, these types of houses have stairs. Stairs are dangerous for toddlers and babies. Thus, parents must set up a safety fencing gate at the end of the stairs so accidents can be avoided.
In @syamerzolkiflee's video on TikTok, he is about to review a safety gate fence in his house.
He has a toddler living with him. Thus, he knows how accidents can occur if parents are not aware of their children at home. He mentions that it is crucial for everyone to have a safety fencing gate set up in their homes for the children's safety.
Nevertheless, everything goes wrong when his toddler decided to 'ruin' his review. The safety fencing gate in the house is no use at all! The toddler still can get past the stairs.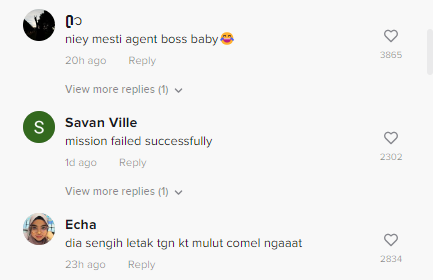 Toddlers are more than what we expect!
Source: @syamerzolkiflee (TikTok)